Exploring Cannabis Funding Around the World — Africa
HCN Investigates – Africa has a long history of medicinal cannabis use. Find out how this continent's modern entrepreneurs are finding funding for legal African cannabis ventures.
Exploring Cannabis Funding Around the World — Africa
Cannabis use in Africa goes back at least as far as the 14th century. The illicit cannabis trade runs rampant throughout this continent, and recently, a handful of African nations have embraced Cannabis sativa as a replacement cash crop as the tobacco economy loses steam. In this guide, catch up with the status of the legal cannabis industry within Africa, and find out how entrepreneurs from around the world are seeking funding for their African cannabis ventures.
Current status of the African cannabis industry
The firm Prohibition Partners, recently predicted that the African cannabis industry could be worth as much as $7.1 billion by 2023. Since only a few African countries have adopted pro-cannabis legislation so far, this prediction might be somewhat optimistic, but it's a fact that Africa is a continent marked by cannabis use, and funding for legal cannabis endeavors in Africa continues to flow in.
More than
13% of Africans
use cannabis, and Nigeria is home to the world's third-highest concentration of adult cannabis users. Many residents of Zambia, Madagascar, and Egypt are also cannabis users, but at the moment, almost all of Africa's cannabis users partake of this intoxicating plant illegally.
Malawi, Zambia, and Zimbabwe are among a handful of African countries that have taken steps toward legalizing cannabis for medical use. Even landlocked Lesotho, which has become the epicenter of international cannabis investment in Africa, criminalizes cannabis use for its citizens.
The African cannabis economy is far more focused on export than it is on domestic or intra-continental trade. Law enforcement throughout many parts of Africa is practically nonexistent, so there is no pressing ethical need to change personal use cannabis laws in most African nations. The majority of this continent is impoverished, however, so struggling governments are keen to onboard a new cash crop that is rapidly gaining popularity around the globe.
Opportunity balanced by instability
Despite enthusiasm for cannabis in a variety of African countries, the cannabis industry on this continent continues to endure remarkable instability. Zimbabwe, for instance, famously legalized the cultivation of medical cannabis in 2018 only to pause this fledgling program a month later. Soon after, Zimbabwe's health minister was arrested on corruption charges, and it wasn't until 2019 that this troubled African nation licensed its first medical marijuana producer, Precision Cannabis Therapeutics Zimbabwe (PCT-Z), in exchange for a $46,000 fee.
According to Nathan Emery, the COO of PCT-Z, his company has already been forced to stop doing business in Zimbabwe due to the positions taken by this country's government. Emery, a Lesotho resident, tells us that he is "setting up a company in Malawi" but that he does "not have a license as yet." Zimbabwe residents, who were already unsure of how to even qualify for this nation's medical marijuana program, have now lost their sole legal supplier of medical weed.
Intrepid cannabis entrepreneurs like Emery have pivoted to nations like Malawi and Lesotho as the Zimbabwean cannabis market has dried up, but at this point, no African countries are stable producers of cannabis. Malawi is already a major exporter of illicit cannabis, but this nation's government has been slow to issue medical marijuana cultivation licenses.
Lesotho may be the most stable African cannabis producer at present, and it certainly appears to be the primary magnet for international cannabis investment. Since Lesotho already produces approximately 70% of the cannabis found in South Africa, it's a perfect fit for legal cannabis cultivation. Only time will tell if this nation's budding cannabis cultivation program will serve as an example for other African countries to follow or if this nation's extreme poverty and ongoing political strife will thoroughly discourage international investors from pouring money into African cannabis altogether. 
Major players in African cannabis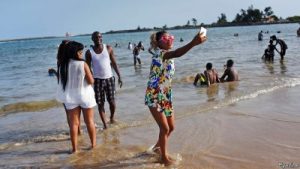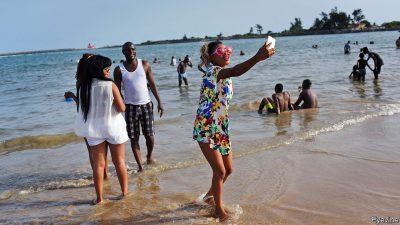 (Image: Heylago Stechie)
If Asia is the most restrictive region when it comes to cannabis, Africa is by far the most unstable. Regardless, small pockets of opportunity permeate an otherwise chaotic market landscape, and a few prominent players have come to the fore as Africa's preeminent cannabis czars:
Together Pharma
Together Pharma is a publicly traded Israeli cannabis company that is currently engaged in efforts to export its products to Europe. Last year, Together Pharma gained authorization to produce cannabis in Uganda, and it intends to export its African cannabis to Europe.
As an international cannabis company, Together Pharma is primarily funded by stock sales, and it is not dependent on its African business ventures for survival. Since it doesn't keep all of its eggs in one basket, Together Pharma is capable of enduring the often tumultuous process of cultivating cannabis in Africa while relying on its ventures in other parts of the world for guaranteed returns.
Medigrow Lesotho
Medigrow Lesotho, also known as MG Health or Medigrow Africa, is a Basotho company that is primarily funded via a $10 million CAD investment from Canadian marijuana giant Supreme Cannabis. It is the goal of Medigrow Lesotho to export its cannabis to Europe, and this company's marijuana was recently selected as the primary material for the largest European medical cannabis patient study ever conducted.
Supreme Cannabis isn't the only major cannabis company to take an interest in Lesotho. At present, this small, mountainous African kingdom to the north of South Africa appears to be the most rewarding and stable target of international cannabis investment.
Verve Dynamics
Soon after Supreme Cannabis reported its investment in Medigrow, fellow major Canadian cannabis player Aphria announced that it was entering into a partnership with Verve Dynamics, also operating out of Lesotho. While Medigrow is more focused on producing high-grade cannabis flower, the primary goal of Verve Dynamics is to manufacture low-cost cannabis isolates.
Highlands
Not to be outdone, Canadian Canopy Growth, the world's largest cannabis company, bought Lesotho-based Daddy Cann in 2018 for around $28 million CAD. Publicly trading as Highlands, this company is focusing primarily on accessing the rapidly expanding African cannabis market while also angling toward international exports.
Medi Kingdom
Differentiating itself from some of the other cannabis companies that have cropped up in Lesotho over the last few years, Medi Kingdom is privately owned and operated by a South African C-suite. Intending to provide exports to Australia, Canada, and Europe, Medi Kingdom has three major sites of operation throughout tiny, landlocked Lesotho.
Precision Cannabis Therapeutics
While PCT has recently been forced to drop the "Z" from its name, that doesn't mean COO Nathan Emery and the rest of the Precision Cannabis Therapeutics team have turned their backs on the African cannabis market. Nathan couldn't disclose the names of his investors or the exact amount of funding PCT has received, but his venture continues to be a multi-million dollar operation that will ultimately join the throng in Lesotho or try its hand in the blossoming Malawi cannabis market.
How is the African cannabis industry funded?
Even though it's still in its infancy and primarily centered around one tiny country, the African cannabis industry is funded via a surprisingly large number of different vehicles. Let's explore the various ways that African cannabis companies are receiving funding:
Canadian investment
Almost the entirety of the legal cannabis industry in Africa is funded by Canadian companies like Canopy Growth and Aphria. Using the vast amounts of revenue generated by stock sales and retail profits, these international cannabis industry leaders are now seeking cheaper, less-regulated sources of high-quality cannabis.
Stock sales
Large, publicly traded companies like Canopy Growth obtain significant revenue from stock sales. Canopy's IPO was listed on the NYSE in May of 2018, and in addition to operating revenue, sales of these existing shares have helped Canopy Growth expand its international presence.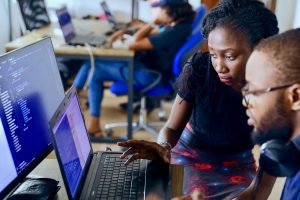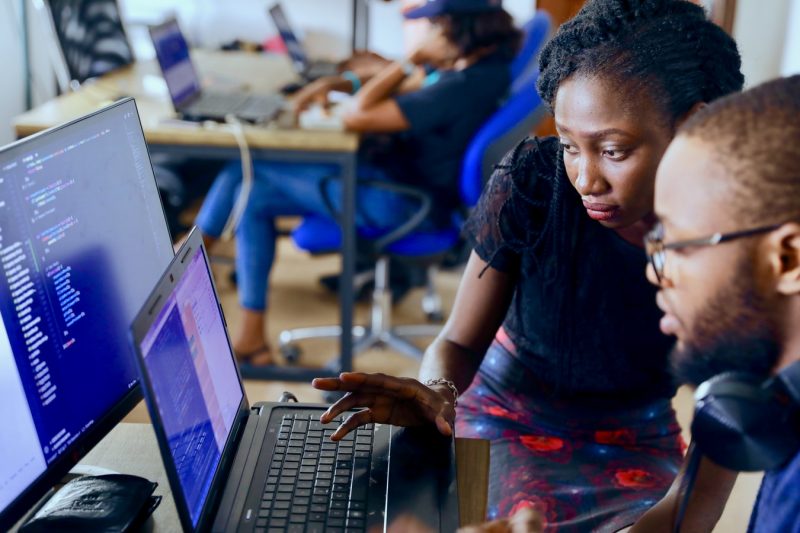 (Image: Heylago Stechie)
Venture capital
Smaller companies like Medi Kingdom and Precision Cannabis Therapeutics are primarily funded by venture capital firms, investment firms, or angel investors. While these types of investments only account for a tiny fraction of the capital currently invested in the African cannabis market, it's possible that venture capital could play a bigger role as the continent's cannabis industry continues to evolve.
Angel investors
Nathan Emery indicated that at least a portion of the capital invested in Precision Cannabis Therapeutics originated from angel investors in other parts of the world. It appears that independent investors are starting to become interested in the potential of the African cannabis market.
Operating revenue
Current outlets of medical cannabis within Africa are highly limited. While certain nations have initiated medical marijuana programs, these programs are rife with corruption and have not yet reached serviceable stages. Therefore, the primary forms of operating revenue invested into the African cannabis industry originate from sales of cannabis to other continents or, indirectly, from international investments consisting in large part of operating revenue generated within other markets.
Author – HCN Investigates: Samuel Popejoy, HCN Business Correspondent. Copyright Highly Capitalized 2021 
Latest News