Exploring Cannabis Funding Around the World – Latin America – Part 1
HCN Investigates – In 2013, Uruguay became the first country to legalize recreational cannabis. Recreational cannabis is now widely available in this nation, but other countries in Latin America have been slow to follow suit. At present, Uruguay remains the only Latin American nation to have legalized recreational cannabis, and while certain neighboring nations have adopted medical cannabis policies, prohibition remains the default stance toward cannabis in Latin America. In this guide, we'll explore recent evolutions in the Latin American cannabis industry, investigate sources of funding used by Latin American cannabis entrepreneurs, and predict how this region's cannabis industry might evolve over the next few years. (Image above: Michael Tompsett/Etsy)
Current status of the Latin American cannabis industry
According to the notable cannabis advocacy group Prohibition Partners, the Latin American cannabis industry could be worth as much as $12.7 billion by 2028, making this region one of the world's fastest-growing cannabis epicenters. Latin America is a patchwork of widely disparate cultures and political systems, making it tricky to provide an overview of the cannabis industry in this region as a whole. By examining some of the latest cannabis industry developments in some of Latin America's largest economies, however, we can grasp the general direction that cannabis sentiment is heading throughout the region.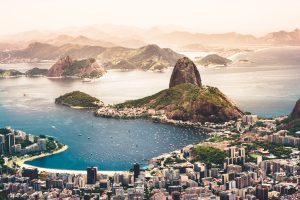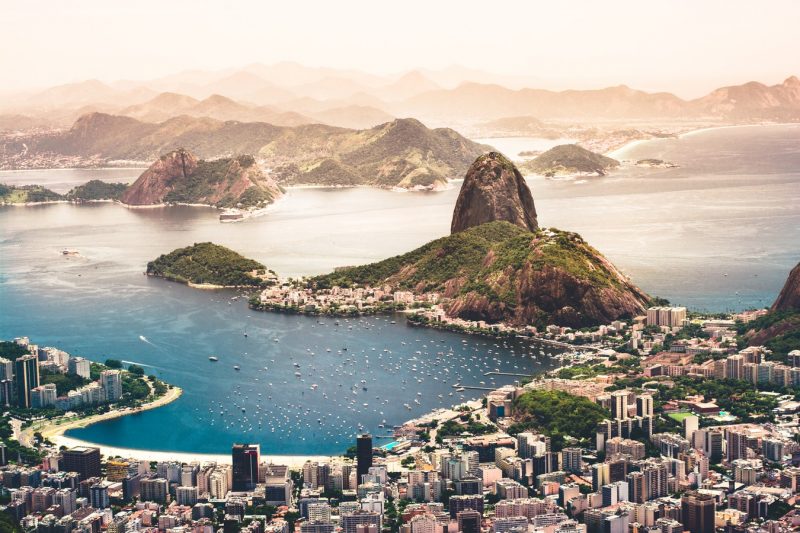 (Rio De Janeiro: Agustin Diaz Gargiulo)
In Columbia, for instance, cannabis law remains convoluted despite taking steps in the right direction. Haunted by memories of brutal drug conflicts spurred by foreign intervention, Columbia was slow to admit marijuana into its social discourse, but in 2012, this Latin American nation decriminalized the possession of small amounts of cannabis. In 2015, medical marijuana was legalized in Columbia, and medical cannabis patients can now cultivate cannabis in their homes.
Columbia is also one of the world's biggest exporters of cannabis products, and this nation recently legalized public marijuana consumption. Recreational marijuana is not yet legal in Columbia, however, and it's unclear if recreational legalization will come any time soon.
Chad Walkaden, founder of the cannabis therapy tracking app OnTracka, believes that "Columbia is one of the indicators that suggest the LATAM market will continue to face challenges until there are self-sustaining domestic markets that act as strong revenue channels." Without sustainable domestic markets like Columbia, Chad believes that the "focuses that companies have in exporting products to other regions that include Europe" will fail to achieve durable regulatory and legal foundations.
Brazil, Latin America's largest economy, recently legalized the manufacture, but not the cultivation, of cannabis products as part of its new medical cannabis law. This legislation has primed Brazil as a potential major importer of cannabis, but at present,
only one product has been approved
for this nation's medical marijuana market. Brazil's medical cannabis laws are remarkably strict, and there is no indication that this nation will adopt recreational marijuana legislation any time in the near future.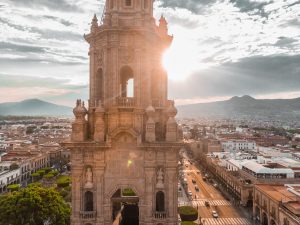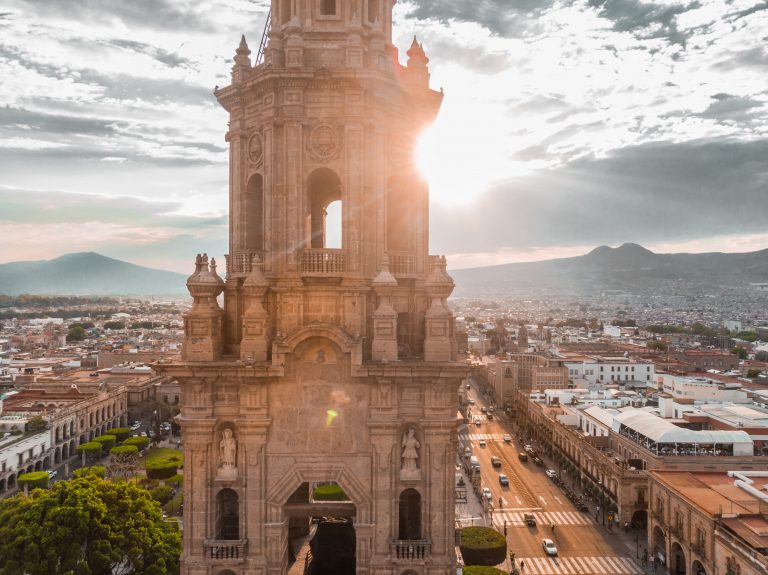 (Mexico City: Shutterstock)
While Mexico has toyed with the idea of legalizing recreational cannabis for years, these efforts have met significant setbacks. Instead of futilely pushing for recreational cannabis reform, Mexico has instead opted to renew 2017 legislation legalizing medical marijuana despite the fact that this nation's cannabis regulatory structure essentially prohibits the establishment of a domestic cannabis market. The Sinaloa Cartel and associated organizations have maintained effective control of the Mexican government for years, and legalizing cannabis in this nation would hamstring the cartel's lucrative cannabis illicit market.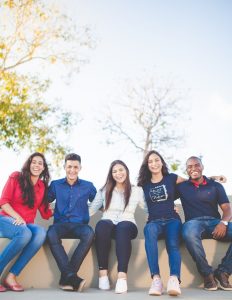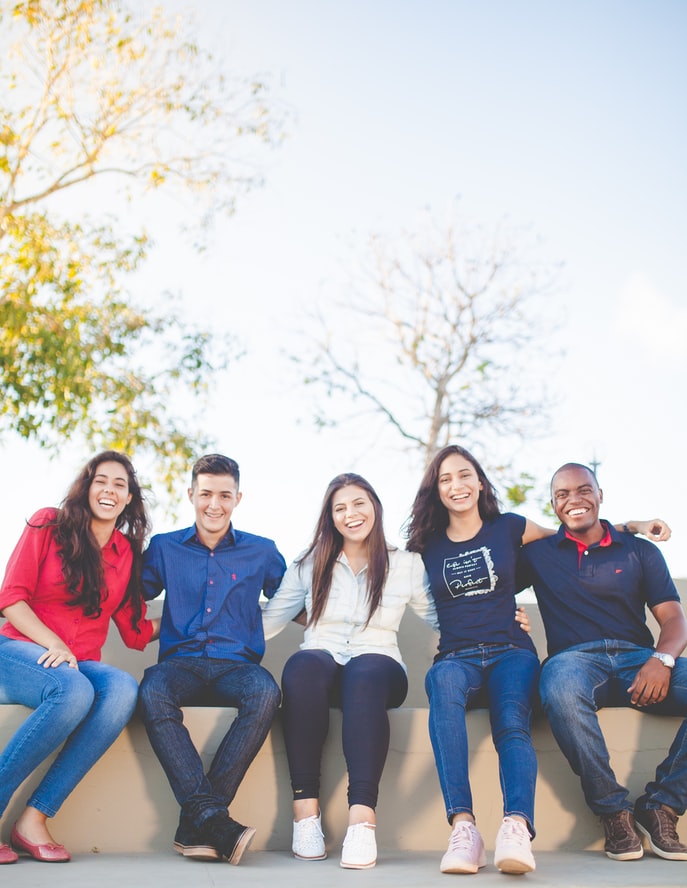 (Latam – a vast market for cannabis. Image: Naassom Azevedo)
Chile, for its part, has a long-standing policy that personal drug use of any kind is not a criminal activity. As a result, a multitude of cannabis dispensaries operate throughout Chile within a quasi-legal gray market. Recently, talks over full recreational legalization (and taxation) of cannabis in Chile have reignited, but it's unclear whether any major steps will be taken in the near future.
Individual nations, such as Uruguay, Colombia, Brazil, and Mexico will most likely be the primary epicenters of the Latin American cannabis industry over the next decade. Smaller, less-progressive nations will gradually follow suit until the makings of an overall Latin American cannabis economy can be discerned.
Major players in Latin American cannabis
Many segments of the Latin American cannabis industry are dominated by small-time medical cannabis producers, and in certain countries, Latin American medical marijuana patients commonly grow their own cannabis flower. Regardless, a handful of publicly traded cannabis corporations have come to the fore in the region—often with the assistance of international backing. Here are a few examples:
Fotmer Life Sciences
The Canadian cannabis firm Silverpeak's subsidiary Fotmer Life Sciences broke records when it shipped more than 1,400kg of dried cannabis flower to Portugal in May 2020. Jordan Lewis, the founder of Silverpeak and Fotmer, remains confident that his Uruguay subsidiary will raise over $30 million in 2020, allowing it to overtake Dutch cannabis giant Bedrocan as the world's largest cannabis exporter. Uruguay remains one of only four nations to have fully legalized recreational cannabis, and the success of Fotmer is boosted by the comparatively low cost of producing marijuana products in this Latin American country.
Chemesis
Based in Vancouver, Canada, Chemesis is an international cannabis company with operating entities in Puerto Rico, the mainland United States, and Colombia. One of this company's largest entities, La Finca, is currently undergoing enormous expansion in the Colombian cannabis market. By adhering to GMP and EU GMP standards, Chemesis hopes to use La Finca as an export mechanism to nations in North America and Europe.
Next Green Wave
Next Green Wave is a Canadian cannabis company with a major foothold in Colombia. This company has poured significant investment into fellow Canadian firm Organic Medical Growth OMG3, which seeks to use Colombian cannabis to produce internationally marketed CBD products. Via OMG3, Next Green Wave is able to produce CBD biomass at a fraction of established industry costs, and in addition to pursuing international exports, this company also seeks to distribute CBD products throughout Colombian pharmacies.
Khiron Life Sciences
Khiron Life Sciences is based in Canada with major operations in Europe and Latin America. This company has cannabis cultivation operations in Uruguay, Colombia, and Chile, and Khiron has been licensed to market 22 different strains of cannabis in the Colombian market. Khiron differentiates itself from other international cannabis companies with operations in Colombia by primarily focusing on the Colombian market instead of making plans to export Colombian cannabis worldwide.
Part 2 will be published 20th February 2020.
Author – HCN Investigates: Samuel Popejoy, HCN Business Correspondent 
All Rights Reserved, Not to be reprinted without express permission. Copyright: Highly Capitalized 2021 
Latest News