Bill To Legalize Cannabis Presented to Irish Parliament
DUBLIN, Ireland–A bill that would make cannabis use legal for personal use will be presented to the Dáil, the Irish parliament.
Representative Gino Kenny of People Before Profit noted that although the bill was supposed to be introduced during the summer, it was postponed.  Irelands Misuse of Drugs Act, which now governs cannabis possession, will be modified by the bill, according to Dublin Mid-West TD, or member of parliament.
The amendment makes no mention of cannabis farming. It is envisaged that amendments relating cannabis production could be made at the committee stage if the measure is adopted by the Dáil, which means it needs the agreement of the government parties.
According to Kenny, "The Bill will put an end to the criminalization of cannabis for personal use." "People Before Profit supports total regulation, but this is merely a first step in that direction. Up to 7g of cannabis will be allowed to be in personal possession under this bill. According to him, this is on par with the laws of Malta and Luxembourg.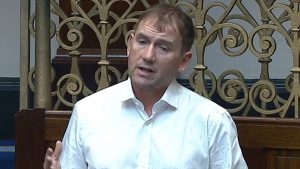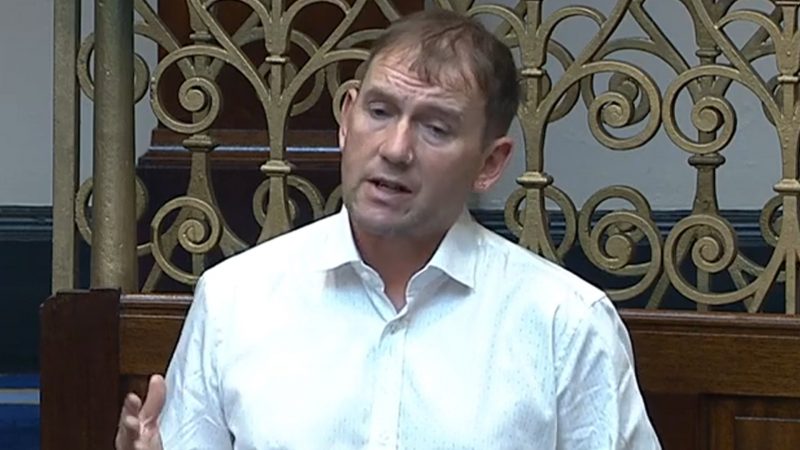 (Irish TD, Member of Irish Parliament, Gino Kelly)
"I believe that there is a desire in this nation to have a different discourse on drug use," Kenny continued. "There is a growing consensus in Ireland that we need to act differently than we currently are. The majority of people, in my opinion, think that we ought to be taking a different course of action. Criminalizing people is ineffective and, in my opinion, counterproductive.
According to him, the emphasis should be on harm reduction and finding ways to avoid criminalizing drug use.
In a recent interview with Irish publication, The Journal, Kenny suggested that if cannabis was legalized, it be sold in restricted locations to prevent it from being sold for profit. "The current system, which only benefits a small portion of society, is just ineffective. The resources of the State would be better used to remove people from the criminal justice system, in my opinion, because it attracts all kinds of people into the system," said Kenny.
An Irish political party, the Green Party, had previously proposed for the establishment in Ireland of "coffee shops" in the Dutch pattern, which would permit the sale and use of cannabis for adults under specific restrictions.
Latest News