Mike Tyson Launches "Mike's Bites" Gummies in the Shape of a Bitten Ear
LOS ANGELES – Mike Tyson sells legal cannabis products through his brand Tyson 2.0. He recently posted on Twitter about one of his newest cannabis-related products. This new product comes in the form of a consumable gummy in the shape of an ear with a small bite out of the tip of the ear, referencing Tyson biting a piece off Evander Holyfield's ear in a 1997 boxing battle.
The former many times World Heavyweight Champion, took to Twitter to launch his products asserting that the gummy ears "actually taste good!"
Named the "Mike Bites," those interested can expect to find them dropping at dispensaries in California, Massachusetts, and Nevada. The Twitter-verse approved with Barstool sports calling it the "greatest branding move of all time":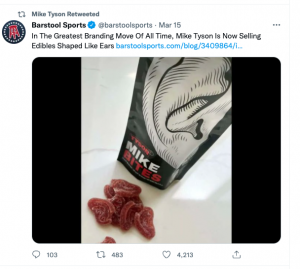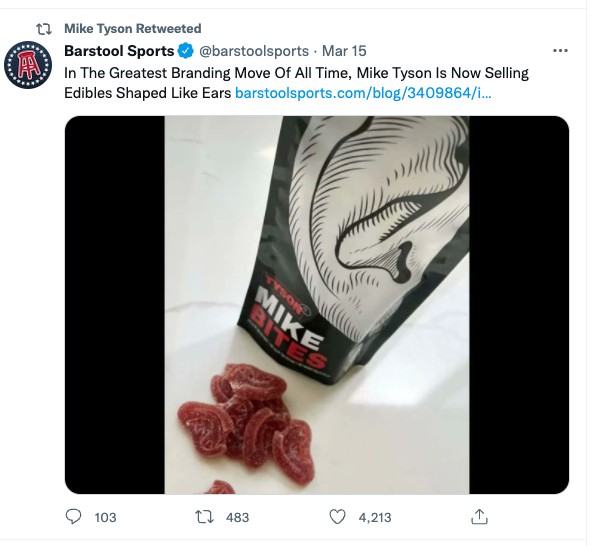 Whether this is a novelty or not, the product will no doubt be popular and will be purchased by Mike's many fans. Learn more at Tyson20.com.
Latest News