The Promise of Indigenous Cannabis in New York
By Jessica Reilly –All eyes are on the New York cannabis market. It's been over a year since cannabis was legalized in New York, but the state has been slow to get things up and running.
This is thanks to a combination of political roadblocks, and plant advocates who stress the importance of getting the regulations right the first time. But state residents looking for locally grown cannabis have somewhere unexpected to turn – Native American tribal businesses. 
Tribes take advantage of plant status
Several tribes across the state have already begun to take advantage of the plant's legal status, including entrepreneurs in the Cayuga, Seneca, Shinnecock, and Akwesasne Mohawk tribes. Interested consumers can find CBD and THC flower, pre-rolled joints, edibles, and even oil cartridges for sale in dispensaries and gas stations on tribal land.
Being on sovereign nation territory gives these entrepreneurs a head start in coming to market, as state officials have already acknowledged their legality. While these businesses are not heavily advertised, knowledgeable residents can find addresses through local news articles and some savvy search engine resources. This presents a unique economic advantage to a community of people the government has long sought to repress.
In a prepared statement, the Cayuga Nation said "Cannabis presents an opportunity to generate economic growth for the Nation and its members while creating jobs for the community. Developing our cannabis business is the next step in expanding and diversifying the Cayuga Nation's economic opportunities and providing long-lasting benefits to the community."
Rainbow, the founder of Shinnecock Hemp, agrees. "We live in a place where things are very expensive including the cost of living. Being a cannabis business grower and retailer, we have the chance to break generational setbacks and not continue to pass down poverty-like conditions."

Shinnecock Hemp 
Going beyond the economic impact
But the economic potential isn't the only driving factor.
"We have a long relationship with cannabis and plant medicines, where we feel we are the best people to represent this plant and all it can help with," Rainbow said. "Our advantage
[in coming to market first]
won't last very long; however, it can set the tone for how this plant can be sold, and honored at the same time."
The bill that passed in New York, the Marijuana Regulation and Taxation Act is a unique legalization bill with a heavy focus on elevating small businesses. The micro-business licenses present the opportunity for a cottage industry, where small growers like Rainbow can bring high-quality products to market, and do it in an agriculturally regenerative way.
Regenerative agricultural techniques have been used by Indigenous tribes for thousands of years but fell out of favor as farming was industrialized in the 19th and 20th centuries. These growing practices call for tending the soil in such a way that cultivates a healthy microbiome population. Regenerative techniques treat the soil as an essential part of the growing process, rather than a sterile medium through which to pump water and nutrients.
And this could spell a change in the tide for an industry that has relied perhaps too heavily on indoor growing and the carbon emissions that come along with it.
 "Whether or not they follow our lead, we will grow and distribute [cannabis] responsibly." Rainbow said. That's an example we can all get behind.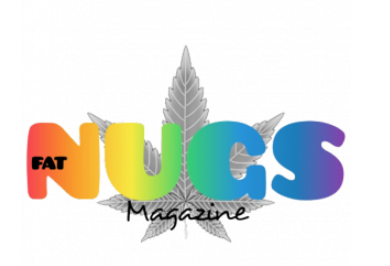 Highly Capitalized, Fat Nugs and Jessica Reilly © 2022 Copyright. All rights reserved. Jessica Reilly is copywriter, content strategist and cannabis aficionado. She combines her passion for cannabis with her talent for writing at Jessica Reilly, Writer and runs the Cannabis Creative Blog. She is the staff writer at The Cannigma and her work regularly appears in industry publications. Find her @cannabis_writer
Latest News