LIFE IN A DAY: Vassili Kotlov: President at Impact Naturals
"A Life In A Day" is one of the most popular articles on Highly Capitalized.
Life In A Day is a series of articles where we highlight personalities & leaders in the cannabis & psychedelics industries.
In Life in a Day, you don't talk about your work—but share a journal of your day.
Maybe it's because people are intrinsically nosey? Who knows— but it's a very popular series.
Here, exclusive to Highly Capitalized, Impact Naturals Vassili Kotlov, CEO of Impact Naturals from California.
Impact Naturals is a biotech-cannabinoid company. Their proprietary technology is probably the most innovative in the market. At least from what I've seen.
Impact Naturals's PhD's have developed a product called called "Chylosoma" which dramatically increases cannabinoid uptake & efficacy in the human body.
A Life in a Day—exclusively on Highly Capitalized.
A LIFE IN A DAY: Vassili Kotlov, President
Vassili Kotlov immigrated from Moscow in 1997 to pursue his MBA at Drexel University, and has been proud to call the USA home ever since.  He has deep expertise in sales, marketing, global new product development, commercialization, and life cycle management in the biopharmaceutical industry. He started his career at Bristol Myers Squibb in 1999, progressing to hold multiple executive positions across innovative biotech companies (Prometheus/Nestle, Genoptix) as well as launching two successful companies of his own in the pet therapeutics space (since acquired by Aratana Therapeutics and licensed to Mars respectively).  On Thursdays you can usually find him having a beer with friends at a San Diego brewery, and Friday nights often end with listening to Pink Floyd or Yes! (Yes, really). Weekends are reserved for road biking, adventures with Busy the dog and pondering the future of lipid technology.

Here

, in

 A LIFE IN A DAY, a person shares with Justin Frigz of Highly Capitalized, what life's like for them outside their busy working week.

What's your morning routine, and what do you think about it in the mornings?

My best days start with a bike ride.  I think it's something about the combination of being in motion which feels invigorating, and feeling a sense of peace and calm that comes with being outside in the nice bright sunshine and by the water (I live in San Diego where both these things are in plentiful supply).  Three to four mornings a week, James Lowder (Impact Naturals' Chief Medical Officer) and I meet to do a few miles together and it always feels like a bit of a luxury somehow – a good reminder of how lucky we are to do what we do and to make our own schedules.  Days when I bike, I can how it puts me in my best mindset and that keeps me motivated – for work, life, fun and yes, more biking.

What part of the world do you wake up in the morning, and what is it like where you live?

I live in San Diego, which is a great place to wake up to. I grew up between Warsaw and Moscow, which are not cities noted for their great weather. I really love San Diego's natural beauty, sunlight and warmth. You just want to be outside all the time. Once you've lived in San Diego, it's awfully hard to want to live anywhere else.

What's the first thing you do each day, and what do you eat and drink in the morning?

I head downstairs with Busy the dog to make myself a coffee, drink a little goat Kefir (don't laugh! I like it!) and take a Revive™ – one of our boosted CBD products. I also like overnight oats for breakfast.  For his part, Busy prefers a little lamb I roast for him mixed in with his standard older-dog chow to start his day.

What publications do you recommend to read in cannabis? 

I focus on the science end of cannabis, and really enjoy geeking out with the journals. I keep up with the International Cannabis Research Society, the Society of Cannabis Clinicians, and Cannabis and Cannabinoid Research especially.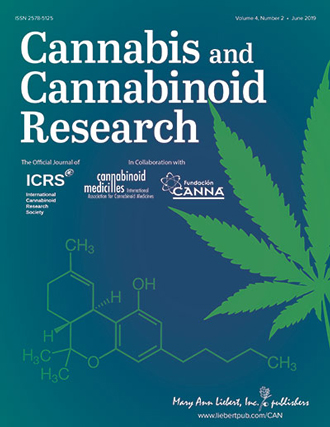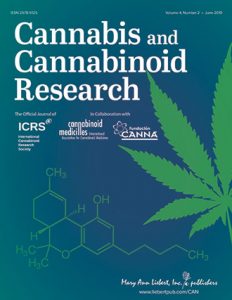 ICRS
How do you work and plan your day, what's your job? 
I'm the president of Impact Naturals, and as I know all entrepreneurs and small company owners can imagine, every day is different. I spend a lot of time directing research and planning our R&D efforts, partnering with scientists, physicians, veterinarians, and researchers. Since we're on the west coast and work with a number of universities in Europe and the east coast, I try to schedule those calls early in my day, and try to keep the afternoons clear for more focused work.  We're quite lucky that our whole senior team is local now – most of us live within a mile of each other in downtown San Diego! – and we usually feel most productive working in person together. We have a downtown office, a quick commute for everyone, and we also have an office in Pacific Beach where we can host larger meetings and working sessions with partners.
Do you exercise or meditate, and what do you think about when exercising, meditating?
My main exercise is biking – I'm a Strava addict and usually log over 100 miles a week – and I find that many of my best ideas come when I'm out hitting the pedals and giving my mind permission to just relax and wander a bit.  A lot of solutions and inspirations can come to me that way, I just have to relax enough to let it happen. Which is sometimes harder than it sounds!
A trick I use both to focus and to relax came to me by accident – I love to race cars on a track, and I like to visualize race tracks and what it feels like to take the lines and curves on the course. For some reason imagining that sensation – of steering the car perfectly over the course – puts me a in a great mindset and unlocks creativity.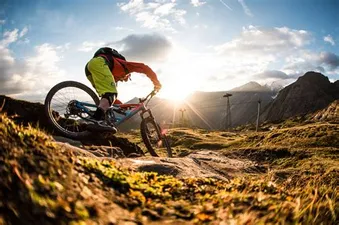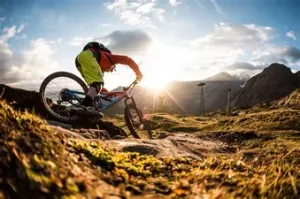 What do you wear these days? 
San Diego is a casual kind of town. I'm normally in jeans and a short-sleeve button down. I do try to keep it interesting with my shoes – I'm a fan of Fluevogs and high-tech sneakers. I'm also a watch enthusiast and low-key collector – probably the engineer in me, I find the mechanics of watches fascinating. I go to some local watch meet-ups and it's fun to compare favorites with other enthusiasts.
What's for lunch and describe the rest of your day like up to dinner time? 
During the week, our team will often grab lunch together – we genuinely like each other and it's a nice break we usually just use to catch up on life, or sometimes do some brainstorming. Everyone on the team loves Thai and Japanese food so those are common picks. I try to save the afternoons for more focused work and less meetings and phone calls – our work is quite complex, and one of the hardest things for me to do is carve things down into the most simple processes and projects possible. My intellect and curiosity thrive on detail, I like thinking in multiple dimensions at once, and I find the research and discovery process endlessly rewarding and fascinating. Learning how to streamline for efficiency is an ongoing journey for me.  The sheer joy of when we are working on a hunch towards a discovery – and then have a breakthrough – is the strongest motivating feeling I know. It's a rush like no other. It's the entire reason we started this company, to be able to pursue curiosity and push ourselves for results.
What are some thoughts you might have about your cannabis job–compared to previous jobs?
To be successful in cannabis science you have to be very self-directed.  Until quite recently very few people or institutions were at all interested in serious medical or scientific work in the field – and tended to get dismissed as unserious if that was their area of study.  When you attend cannabis events, it's still an interesting mix of old-school cannabis enthusiasts, farmers and extraction folks, suited-up professionals recently hired away from CPG companies, 'start-up bros' with very little real science experience, and then the occasional doctor or scientist.  You have to be pretty brave to make your own place in this industry, as everything is still so new and especially if you don't easily fit into one of the 'recreational sales' buckets. You have to be willing to have a lot of new kinds of contacts and connections, and look at the entire field as a space for constant learning and evolution. After spending 25+ years in pharmaceutical and biotech development, working on both blockbuster drugs and novel therapies, I think the many of the most exciting developments for health in the next 10 years will be in the cannabis, cannabinoid, and psychoactive substance fields.  But these things need to be approached with the same rigor and seriousness that we should apply to any kind of health product development – meaning, real science, real labs, real universities, real money dedicated to studies. We still have hurdles to overcome with both regulatory environments and public perception, and we won't do that if we don't do our homework and present consistent, reliable and better-dosed products with real data behind them.
What's your evening routine like after work? What's your commute like? 
My commute home is fast – our downtown office is at the end of the block!  I'm a pretty good cook – or at least my wife is willing to eat my cooking, I hope those are the same thing – and I make a roasted chicken or shashlik (kind of a Russian shish kebab) at least a couple nights a week. Since we work together we try NOT to only talk about work at home, and making dinner together is a good way to sort of transition and separate 'home' from the office.
When do you consume–during the day or at night? 
I actually don't like THC recreationally for myself! It can make me feel nervous, not a feeling I enjoy. You're much more likely to find me drinking a beer instead (San Diego is a craft beer capital) after work. I do take our CBD products every day, and really rely on them for both physical recovery (biking as much as I do, I can really feel the difference if I skip a day!) and an overall feeling of balance.
What's your bedtime routine, and what are your thoughts as you drift off to sleep? 
I'm often one of those dreaded "early to bed" people – I hate the feeling that I didn't get enough sleep. I've always had some trouble falling and staying asleep, so I take our REST™ product every night – sorry for the product plug, but I really do! – and that makes a huge difference in how I feel.  Getting a good night's sleep means a good day, and who wants to worry all night that they're not sleeping?
Before drifting off, I'll often catch up on watch blogs or a little cycling news – and really I just try to let myself feel relaxed and happy.  A nice evening means good dreams, right?  And the chance to be curious and excited and driven all over again tomorrow.
Thank you for participating in A LIFE IN A DAY.
Highly Capitalized 2022 © All Rights Reserved. Highly Capitalized thank Patrick for him LIFE IN A DAY. Be sure to follow Highly Capitalized's THE HIVE section for people news and moves in the cannabis and psychedelics industry.
Latest News