Cannabis Events Plan Comeback, Anticipating End of Pandemic
LOS ANGELES – The cannabis events circuit is coming back to life after the long hiatus because of the pandemic. Of the recent events announced, these include the annual Cannabis Business Summit & Expo is back on later this year, December 15-17 in San Francisco at the Moscone Center. Organized by the National Cannabis Industry Association, it's one of the important networking events back on the calendar in cannabis. (Photos credit above: Hall Of Flowers).
Hall of Flowers is also back on for September 22-23 in Santa Rosa, at the Sonoma County Fairgrounds in California. "HOF" is one of the highlights of the Cannabis conference circuit. With a focus on brands, distributors and retailers, HOF is a socializing and networking extravaganza, featuring inexpensive cannabis brand swag, giveaways and inexpensive product samples from some of the most popular brands in cannabis.
The organizers say the dates are reserved and they're ready to return to business but given 2020, ask you refrain from booking your travel just yet. They can use your support as this event is their "bread & butter."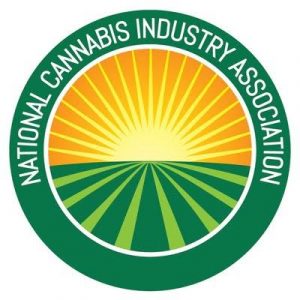 MJBizCon will return as a live, in-person event in Las Vegas in October.  The 10th annual cannabis trade show, the largest in the industry, is scheduled to be held at the Las Vegas Convention Center and will include an online component starting the week of Oct. 18. The live expo will be held Oct. 20-22, 2021.
"We're gearing up for a triumphant return to a live MJBizCon in Las Vegas this fall," said Chris Walsh, CEO and president of Marijuana Business Daily according to reporting from Marijuana Business Daily.
"After a year of uncertainty, turmoil and isolation, the need for the industry to get together is perhaps stronger than ever," he added.
"One thing we've all learned through the pandemic is that cannabis businesses thrive on face-to-face connections."
Walsh went on to say the industry is poised to come "roaring out of the pandemic."
Dates are subject to change due to the ongoing pandemic. Please check directly with Hall of Flowers and National Cannabis Industry Association and MJBizCon before making your travel arrangements. 
Subscribe to Highly Capitalized for announcements of more events to come.
Latest News