A LIFE IN A DAY: Thomas O'Neill: The Butter Baron of Cannabis
THOMAS O'NEILL is a Canadian cannabis entrepreneur. After years of work in the commercial broadcast sector, and a brief stint teaching media at Humber College, Thomas created The Butter Baron brand; a company focused on cannabis edible production.
In 2018, Thomas ran for mayor of Toronto, looking to build a more welcoming city for the newly legal cannabis industry, losing to the incumbent.
In 2019, he acquired a research license from Health Canada and spearheaded a research project focused on large scale farming techniques for cannabis in colder climates.
Currently, Thomas is running Aggressive Organics: a start-up operating in craft cannabis product production, agricultural research and cannabis tourism.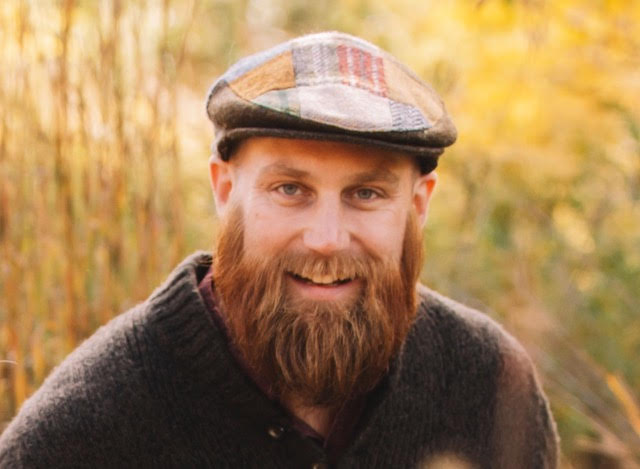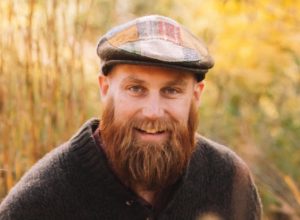 (Thomas O'Neill The Self-Styled Butter Baron of Cannabis).
What's your morning routine, and what do you think about in the mornings? 
I wake up between 6-7am depending on when my three year old wakes me up. Then we get ready for the day while making as little noise as possible, we wouldn't want to inadvertently wake the wife and one year old. 
Breakfast, school then dog walk. The dog park is where I do my preparation for the day, thinking strategy for the morning's trades or speaking with some interesting characters – some retired legacy growers with years of experience to bounce ideas off is one of my favorite parts of that dog walk. 
My two wolfhound/poodles, Whiskey and Soda, tend to enjoy the walk as well. Follow those guys @wolfadoodledogs on insta. I swear that's the only shameless plug I'm going to do here.
What part of the world do you wake up in the morning, and what is it like where you live? 
I wake up in Ajax, Ontario, a forty minute commute from Toronto's downtown core. Ajax has a beautiful waterfront, tons of bike trails, a massive off-leash dog park in the forest, and lush farmland. I do love where I live. 
What's the first thing you do each day, and what do you eat and drink in the morning? 
My immediate first activity is a chat with my son, Orson about dreams. To foster an inquiring mind I believe in constantly asking and answering questions. So, I take note of the time and give 15 minutes to just calmly talk to him and follow his lead. 
Our morning routine includes eating a bowl of cereal. Is that weird? I've been told it's weird. For years my first instinct was grab a phone and read the night's news or go through social media posts like a fiend. I found it was as unhealthy as eating cereal for breakfast every day of my life. I'll keep eating cereal but I am staying away from the phone in the morning. 
What publications do you recommend to read in cannabis? 
I don't want to blow smoke here and say Highly Capitalized, but it is in my 'Baron' dropdown. For the most part, I don't have any specific publications I would turn to for cannabis information. Reddit's Weedstocks page and leafing through TMX for numbers is where I get any information for cannabis trading. 
As far as growing, harvesting, extraction, and all things physical cannabis I find that nothing is better than one on one conversations. In that, I find Linkedin to be a great place to learn and speak with people that are working in and/or innovating this space. 
How do you work and plan your day, what's your job? 
I wear a few hats so my workdays are always different. Setting up and building Aggressive Organics, and subsequently, the Butter Baron brand has been a full-time job for three years now. This has me taking meetings throughout the week (designers, suppliers, contractors, lawyers— it never ends) and working two separate grow research sites. I also have to keep an eye on my woodworking company to ensure that it is running smoothly. Typically, I spend Sunday night working on my schedule for the week, separating my time into 'field', 'shop' and 'desk' work. 
I try to spend no more than two days a week in the woodshop or at my desk and try to get as much fieldwork time in as I can. No longer being a director or editor in the broadcast world, I do rage against being at my computer, but in working on this startup I do find most of my time is spent at a desk.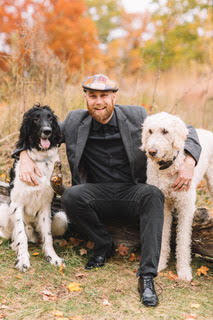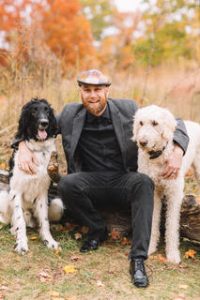 Do you exercise or meditate, and what do you think about when exercising, meditating? 
Other than walking the dogs and running after the kids I don't have the time for exercise or meditation. If I do get a little time at the end of the day for myself, it is ideally spent with my wife over a bottle of wine… or by myself with a glass of scotch. Here I would sit and reflect on the previous day while preparing for the next, trying to make the present last as long as possible. 
What do you wear these days? 
If I am in the field or a workshop for the day I am in coveralls and stained, ratty attire made for messing up. For a day out in public or doing meetings I wear what my wife tells me to wear. That way I'm not just wearing O'Neill sportswear everywhere I go. 
What's for lunch and describe the rest of your day like up to dinner time? 
I usually forget lunch, working through and only really prioritizing dinner as a real meal. I spend the afternoon being hangry and yelling at my tools.
What are some thoughts you might have about your cannabis job–compared to previous jobs? 
When I have worked other jobs there has usually been a playbook or a method to follow for what is being done. In this industry I am always having to change and flow with how the industry is adapting. 
At the beginning of legalization in Canada, I was in Toronto, walking into the pop-up weed cafés, selling homemade cookies and confectionery. 
When that turned out not to be the way of things, and half my clients were arrested and charged for possession of cannabis equal to the weight of the baked goods, I made my first full pivot. 
I then attained a research license for my in-laws' hobby farm and started experimenting with large scale farming techniques and creating a product catalogue and recipe book, essentially writing a manual of operation for how to approach this industry. 
Now we are starting to work off of that playbook to build what I believe will work and be legitimate in three years, five years, ten years.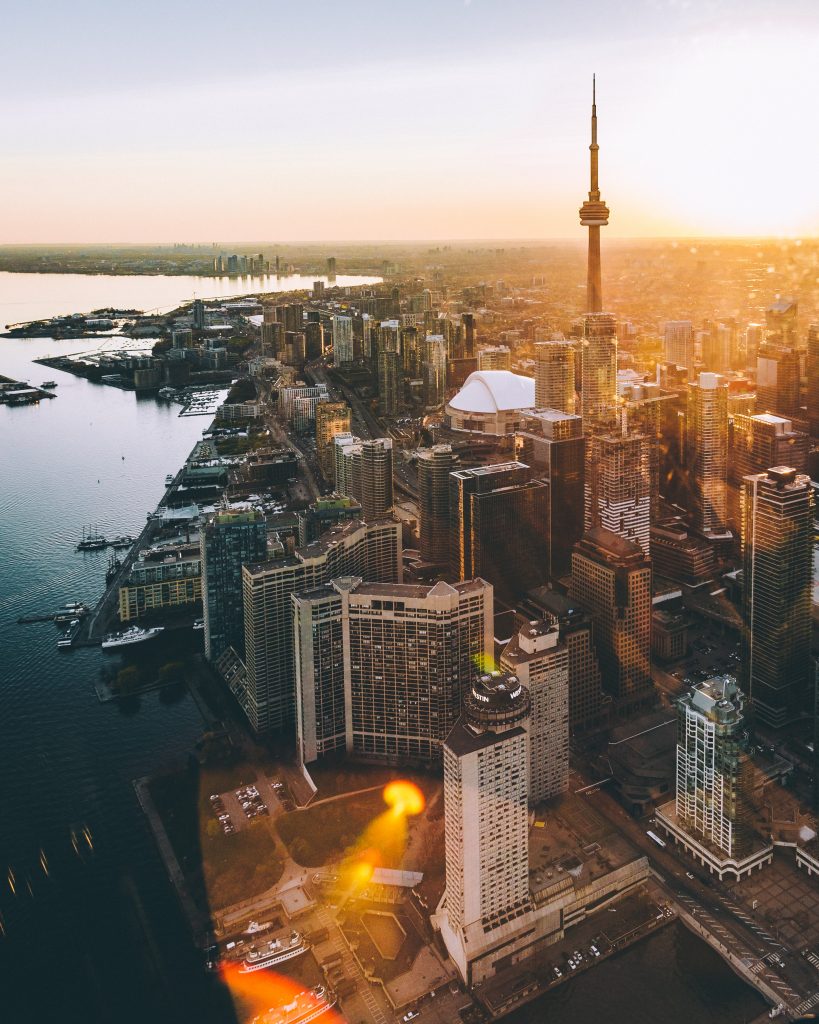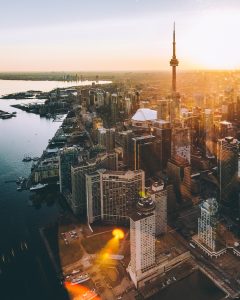 (Toronto: Credit: Mwangi Gatheca)
What's your evening routine like after work? What's your commute like?
I have been working from home for four years now and avoid a commute like the plague. If I am doing site visits or in person meetings (a thing I have avoided even before covid) I will always travel outside of rush hours and try to keep everything within a one-hour drive. My evening routine from 5pm to 8pm is 100% family focused, phone is off and dad pays attention. After the kids' bedtime I do whatever work needs to be finished for the day.  
When do you consume–during the day or at night? 
I smoke a joint around 10am most days, when I am parked and won't be driving for at least five hours. This I consider medical consumption. After my kid's bedtime I will smoke throughout the evening until I go to sleep, this I consider recreational. So, both.
What's your bedtime routine, and what are your thoughts as you drift off to sleep? 
At the end of the night, I do a quick walk and feed the dogs, close up the property and crawl into bed. This may be some culture shock as we are both European, but my wife and I co-sleep with our children.
Because of their current ages, she sleeps in a bed with our youngest child and one of the dogs, and I sleep in another bed with our oldest child and the other dog. At this point we are just waiting for the right time to get the whole pack into the same bed again. Usually that goal is what I think of when I drift off to sleep. 
Latest News