A LIFE IN A DAY: Mitch Pfeifer: CEO: Respect My Region
MITCH PFEIFER is the founder and CEO of leading cannabis and music media platform Respect My Region. With a rich entrepreneurial background in digital marketing, and cannabis, Pfeifer has deep experience in highly regulated industries, localized lead generation, and creates leading-edge content that is always under scrutiny by social media platforms. 
Mitch was introduced to marketing through the world of hip-hop music where the content in music and videos poses various challenges to traditional advertising outlets. 
Over time, Respect My Region has become one of the most recognized online outlets for both hip-hop and cannabis and their agency work behind the scenes has helped scale numerous cannabis brands across the West Coast. 
Pfeifer has been featured, quoted, or broken news stories to many of the top news outlets in cannabis and music like XXL Magazine, Hot 97.7, Yahoo News, MJ Biz Daily, The Northwest Leaf, Marijuana Venture, and many more.
Here, in A LIFE IN A DAY, Mitch shares with Rachelle Gordon of Highly Capitalized what life's like for him outside his busy working week.
What's your morning routine, and what do you think about in the mornings?
If I'm at home, my morning is centered around family. I'm a father of a 2-year-old and my wife and I both work from home without any other family nearby. 
It's teamwork from the moment we get up to get the little man to day care, some breakfast usually while running, and afterwards we get straight to the grind. 
Historically, I'm not a morning person but having a 2-year-old that wakes you up with unbelievable energy every morning makes it an enjoyable way to start the day. 
My alarm clock is more of a fail-safe device because he usually is my alarm clock!  
Starting this way really puts my mind in the zone of gratitude.
When it comes to business, the first thing is usually checking email and group chats and connecting with my business partner to stay on task for the day. I try to start with creating a to-do list, knocking out some content, and looking at the social media schedule for the day.
What part of the world do you wake up in the morning, and what is it like where you live?
I live 20 minutes north of Seattle in Everett, WA. It's usually gray and usually there's moisture in the air.
What's the first thing you do each day, and what do you eat and drink in the morning?
After I get my son off to daycare, I go back home. 
I just drink water. I really don't get the people that try to drink everything besides water. And sometimes I drink kombucha. I'm not a coffee drinker, if I'm on the road I'll drink a half a cup of coffee but at home I take 1-2 sips of my wife's coffee (when she's not looking) and I'm good.
I alternate between a full cooked breakfast to oatmeal to cereal to skipping breakfast and thuggin' it out until lunch. Depends on the day, the workload, and my mood.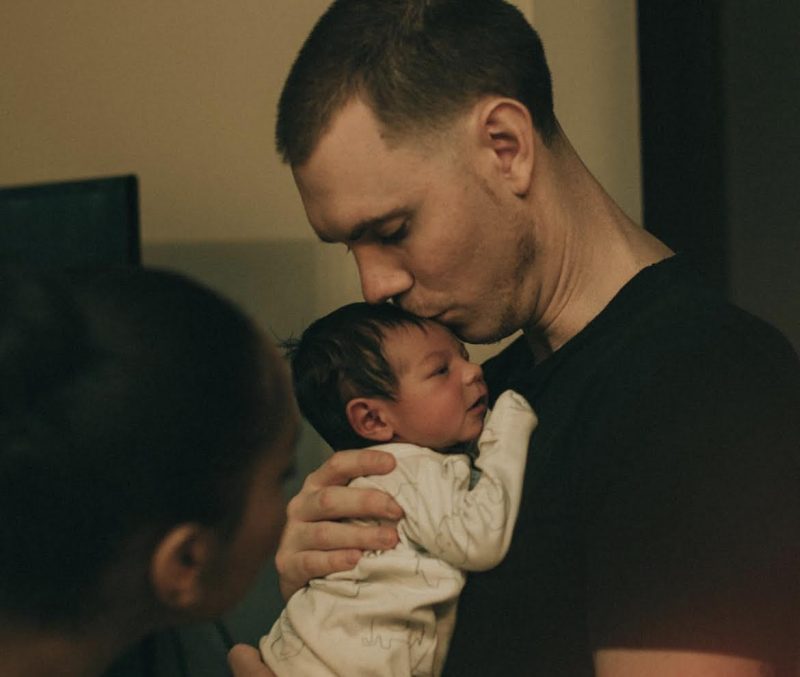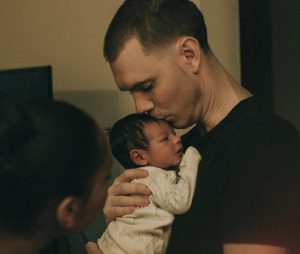 (The author with his son as an infant)
What publications do you recommend to read in cannabis? 
I don't really read other publications. I spend so much time involved around creating content I feel like I don't have a ton of time to consume it. I definitely check Instagram and LinkedIn to see news shared from around the industry. I also have the habit of looking at Yahoo News every morning to see what's going on in the world.
I do like and enjoy The Leaf Network magazines, Marijuana Venture, but I pick those up when I see them. I feel if you're tapped in on LinkedIn, follow Beard Bros on Instagram, and have access to the RMR group chats…you see it all (lol).
How do you work and plan your day, what's your job? 
I work from home most days unless I'm traveling. My day-to-day consists of lots of hours in front of a computer screen, on the phone, and Zoom/Google Meets. I wear a lot of hats within the marketing realm so I feel like I do 20-50+ different types of tasks every day.
I plan my day using Google calendar and then a running "to do list" inside a text message chat with myself and email drafts. 
We utilize Asana and some project management software but my quick digital "sticky notes" as I call them are my bread and butter. 
I try to get my to do list right every day or the night before depending on how the following day will start.
Do you exercise or meditate, and what do you think about when exercising, meditating?
I hate working out. I love the feeling physically and mentally of pushing oneself but there is very little spare time in my day. The last thing I enjoy is working out. When I'm on it, I'm running 1.5 to 2 miles and doing a 30 minutes work out 4-5 days a week…I'm not on it consistently though.
I like playing music that stimulates my mind. I also like the Peloton app because, honestly it helps me having someone yell out motivational shit for the entirety of your work out.
When it comes to meditation, I really look at my cannabis consumption as such. I work from home so I usually step outside solo and consume later in the day and late in the evening and it helps me almost "rest" my mind for the day. 
It also allows the work thoughts to fade away and me to grab clarity on ideas, direction, and solve random problems in my head. I do enjoy reading and I also spend a lot of time driving by myself.  I view those inner conversations on a long drive as meditation…but I'm not sitting out saying "oohhhm" or something like that.
What do you wear these days? 
I have always been a jeans, tee shirt, hoodie, and hat guy. That's pretty much me. I like comfortable Adidas/Nike sneakers, dad hats, sweatshirts and jeans/joggers/sweats. I also prefer to wear a lot of black. It's easy to match (lol).
What's for lunch and describe the rest of your day like up to dinner time? 
Lunch is another variable. If I had a big breakfast and the day is crazy, I may skip it. Usually I'm having a sandwich I make at home or hitting the grocery store deli to buy a single roll and single serving of meat and cheese. I've been on the road for so many years, I've found this to be the best cheap/healthy route.
The rest of the day until dinner is a mixture of pacing around my house and yard while on calls or grinding in front of the computer. As the day goes on I may start consuming a little cannabis and cranking up the music as well.
I've been a heavy consumer for quite some time but I prefer to not consume and grind through calls/new business in the AM and then settle into more comfortable calls (easy) and mindless grinding in the afternoon and cannabis "enhances" that for me.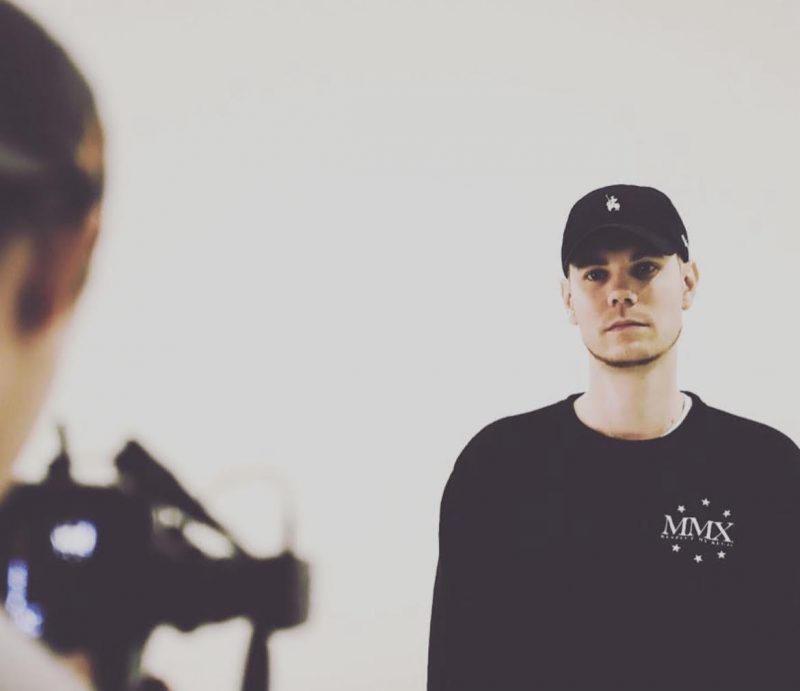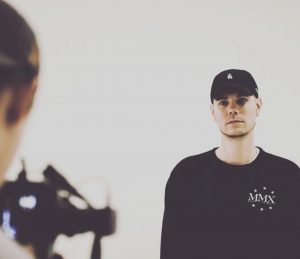 What are some thoughts you might have about your cannabis job–compared to previous jobs?
Again, I've been a heavy consumer for a long time so kicking back enjoying myself and consuming cannabis throughout my work day has long been a part of the day…I just don't have to hide it from the manager anymore haha.
I really love it honestly. I used to do sports retail and there are so many similarities with the wholesale/sales/retail process, it feels like the same thing, just different products and then I've done so much marketing work in hip-hop music, I'm used to a kind of non-corporate feel. I don't think I could do something much different, or at least not be happy doing so.
What's your evening routine like after work? What's your commute like? 
At 5pm I pick my son up from daycare. My wife works a corporate job and usually works a little bit past 5pm. We all hang out and watch TV or get outside and active (depending on Seattle weather). 
We kick it as a family until my son goes down around 9pm and then either hang out with my wife or hit the grind, and it's usually the grind from 9pm-midnight/1am.
I work from home so my commute is the best! I go from the home office to the living room across the house.
When do you consume–during the day or at night? 
I consume a little during the day depending on the day or my health. I've had a long history of back issues and migraines so if those are flared up, I'll definitely consume throughout the day. 
If I'm on the road, I consume a lot more throughout the day but typically I roll up a 1.5-2g Backwood for a personal most evenings and I may take a dab or consume edibles as well. Typing that sounds like I just get blasted, but I've been doing this a long time and that's a pretty chill amount for me.
What's your bedtime routine, and what are your thoughts as you drift off to sleep? 
I have a very hard time turning off my brain. I don't drink coffee and I have a hard time getting to sleep before 1-2am while waking up around 7am everyday. I try not to consume cannabis within 30 minutes to an hour before I get in bed as I am more drowsy the next morning if I do so but consuming the right products definitely helps me sleep.
As I go to bed, I try to shift the mind back to gratitude. But it's usually mixed in with the things I didn't get done, or new ideas that tempt me to go back downstairs and write notes on. I try to put on some television to shut my mind off. A little cannabis and Netflix helps chill the brain and helps me drift off for sure. And quite often, I fall asleep with the TV on…as I drift off to sleep.
Latest News