A LIFE IN A DAY: Elana Goldberg: CEO: Cannigma
ELANA GOLDBERG is the CEO of The Cannigma. Born and raised in Sydney, Australia, she currently lives in Israel with her husband, two kids and a neurotic dog.
She has 15 years of experience developing online content products, including publications such as JPost.com, Goodnet.org, and Top10.com, and is passionate about delivering clear, compelling messages that anyone can understand.
When she's not in front of the computer or pacing around on the phone (while rolling a joint), you can find her meditating, lifting weights, or camping with her family.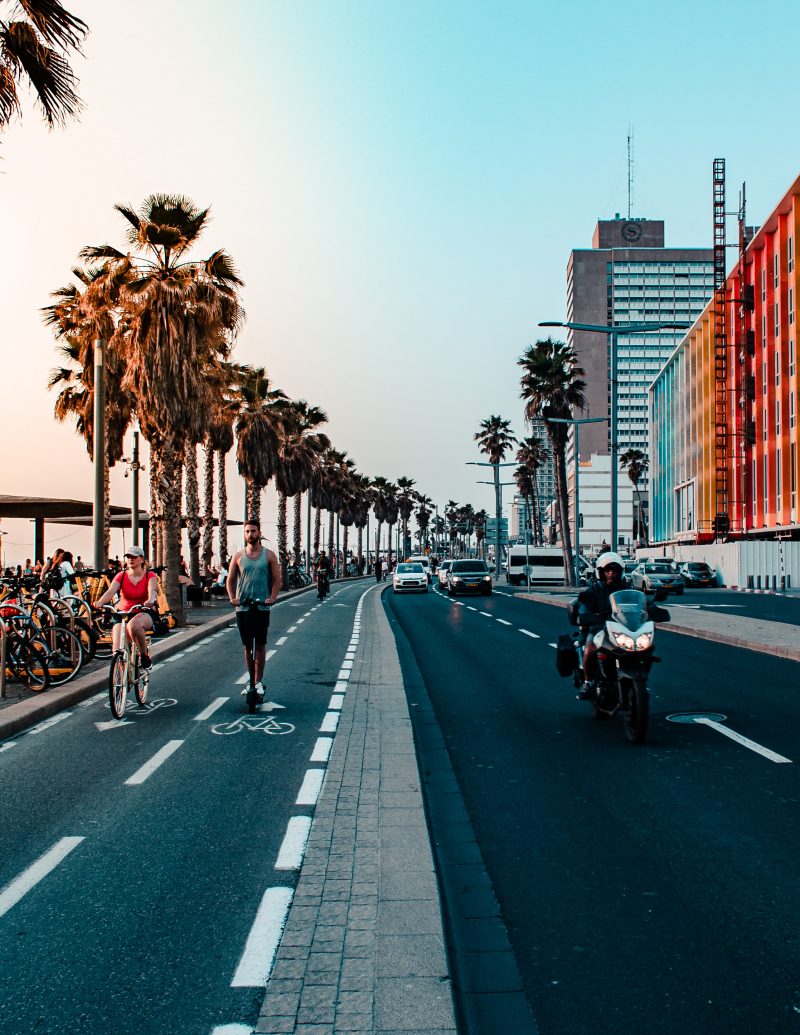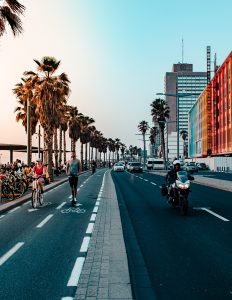 (

Isra

el Street Scene Unsplash artem belinksi)
What Is Your Morning Routine? What do you think about in the morning? 
Assuming I've gotten enough sleep (6 hours is usually enough for me), I get up around 6am and meditate for half an hour. We're a morning household, so everyone is usually up by 6:30am, and then it's a madhouse of making the kids breakfast, a smoothie for me and the husband, taking the dog for a walk, packing lunches and getting the kids out the door. Two or three times a week I also work out in the morning, often alternating sets of pushups, squats and presses between stirring the porridge and brushing teeth. It's not perfect but it works and sets everyone up with good vibes for the day. 
As much as possible I aim to be in the moment in the mornings (well, all the time really), so I'm focused on my kids, my mindset and my body. If I've got a big meeting coming up maybe my mind will already be wandering over to that, but it's the exception rather than the rule. 
What part of the world do you wake up in the morning? What's it like where you live? 
I live in the center of Israel, in a town called Even Yehuda. It's a suburban community, clean and green, with lots of young families. There's a small town center about a 10 minute walk from home, with a couple of cafes and the usual stores. The streets are quiet during the days, and in the afternoons the streets and parks are full of children and dogs. It's a quiet, comfortable place to live. 
What do you recommend to read in cannabis?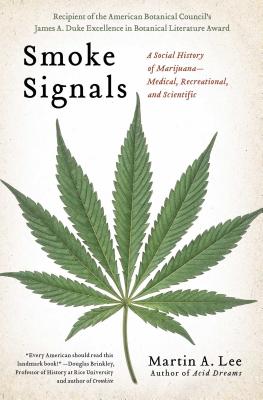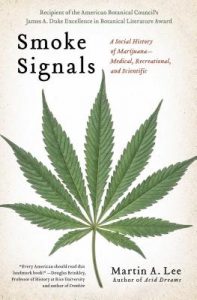 My favorite cannabis book would have to be Smoke Signals by Martin A. Lee – it's a comprehensive, very readable history of the cannabis story, covering the medical, recreational and scientific aspects alike. Highly recommend this for anyone working in the industry or simply interested in the topic. 
In terms of online content, obviously The Cannigma is going to be my first recommendation – your one-stop shop for pretty much any cannabis inquiry. To round it out I'm a big fan of Analytical Cannabis, as well as pretty much all of VICE's cannabis content. 
How do you work? How do you plan your day? What's your job? 
As the CEO of The Cannigma, my day is a mixture of team meetings and huddles, calls with potential partners, podcast interviews, pitches to potential investors and editing content.
No day is the same! I plan my day around my meeting schedule, slotting in smaller tasks between calls and blocking out chunks of time for projects that require deeper focus.
While my work is a massive part of my life, spending time with my kids is super important to me, so two days a week I close my computer at 4pm, pick them up and spend the afternoon with them, and then log back on in the evening after they're asleep. 
Do you exercise or meditate? What do you think about when exercising, meditating?
Yes to both! I've been practicing Vipassana meditation for 12 years now, and make sure to integrate at least 15 minutes of practice into every day. I'm currently training to be a certified mindfulness meditation teacher, and I run daily sessions for my team before our morning meeting. 
In terms of exercise I'm into strength training, and aim to fit in a weightlifting session 3 times a week. On top of that I often take my dog Eddie for a long walk in the morning, which is a great time to catch up with my family in Australia on the phone.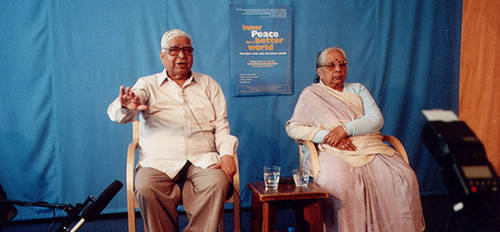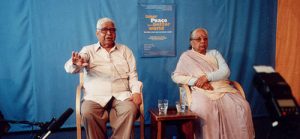 (Mr. S.N. Goekna, left, was the founder of the Vipassana

Meditation

 

Organization

).
What do you wear these days? 
The dress code here in Israel is uber casual – people literally wear jeans to weddings! And of course the last couple of years of lockdowns, and isolation and quarantine periods have brought the standard down even further! I have quite a collection of comfortable sweatpants that I live in when I'm working from home, and when I go into the office it's usually jeans, a tshirt and my trusty Blundstones (I am Australian after all!) 
What's for lunch and describe the rest of your day like up to dinner time? 
Lunch varies as to where I am and what I feel like. At home I'll often cut up a salad, or jump to the local shops and grab a felafel or burger. At work we usually go out to eat as a team, either to a nearby restaurant or we each bring/buy our own food and eat outside in the sunshine. We're lucky that summer is about 9 months of the year here in the Middle East. 
After lunch I get right back to work, for a couple of hours if it's a "kids day," and until the evening the rest of the week. 
What are some thoughts you might have about your cannabis job compared to previous jobs?
Working in cannabis is the best! It's new, interesting and important – the three factors often cited as making stories newsworthy according to journalistic best practices. I've spent my career building digital content products, and I'm grateful every day for the opportunity to use this experience to educate people around the world about cannabis. 
What's your evening routine like after work? What's your commute like? 
My commute is easy – either a 25-minute drive from the office or a 1 minute walk down the stairs from my rooftop office. In the evenings I usually work a bit, maybe watch a TV show with my husband or meet a friend for a drink. We get up early during the week (and on the weekends too, unfortunately!) so I try to get to bed relatively early – before 11pm. 
When do you consume during the day or at night? 
My consumption habits vary depending on stress levels, free time and what's available – cannabis is still illegal (though decriminalized) in Israel. Most days it's a small joint when I walk the dog before bed. 
What's your bedtime routine? What are your thoughts when you drift off to sleep? 
Walk the dog, smoke a joint, shower, read in bed. At the moment I'm reading The Wise Heart by Jack Kornfield, about Buddhist psychology.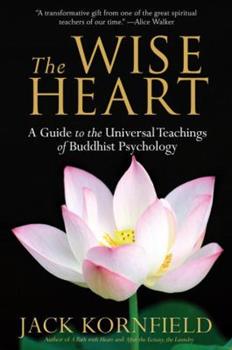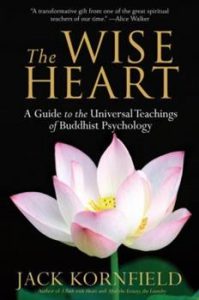 We just published an article on high thoughts on The Cannigma this week and I guess my usual bedtime thoughts kind of run the gamut described there – from light and funny musings, to deep ponderings, to darker moments. Most of the time I just listen and let them go. Sometimes, I'll note them down if I think they're worth remembering…before I drift off to sleep. 
Highly Capitalized 2021 © All Rights Reserved. Highly Capitalized thank Elana for her LIFE IN A DAY. Be sure to follow Highly Capitalized's THE HIVE section for people news and moves in the cannabis and psychedelics industry.
Latest News