Exploring Cannabis Funding Around the World — Europe – Part 1
HCN Investigates – Part 1: Industry Background
Despite the fact that this continent comprises
44 separate nations
, the approximately 750 million people currently living in Europe are largely united by a shared economic market. This international European economy is partly spurred by the overarching organizational principles of the European Union (EU), but even countries that aren't part of the EU remain united by close physical proximity and shared cultural legacies.
Despite varying national stances on the issue, Europe is gradually coming together with a cohesive stance toward the emerging global cannabis market. Combined, the nations of Europe are home to more than twice the number of people living in the United States and Canada together, making the European cannabis market a prime target of investors from all over the world. In this guide, we'll examine the current status of the European cannabis industry to determine the specific ways that "green" entrepreneurs on this continent are receiving funding for their ventures.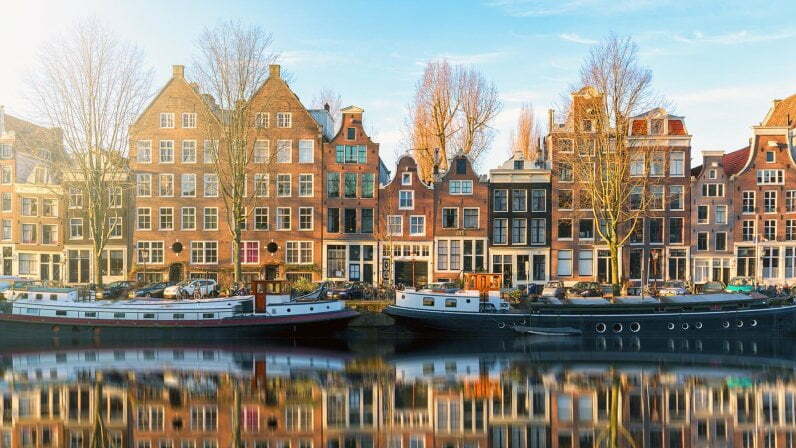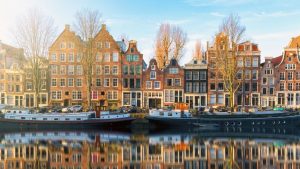 Photo: Where is the European cannabis industry headed, and which challenges stand in the way of progress?
Current status of the European cannabis industry
Europe has historically proven to be a slow adopter of mounting economic trends. While North American and even Asian markets have largely adopted the Silicon Valley model of investing heavily in emerging trends right as they begin to accelerate, European industries usually need to become established before they attract significant capital.
As a result, the European cannabis industry isn't evolving very quickly. With the major exception of the Netherlands, which continues to operate over 500 cannabis-dispensing "coffee houses" nationwide, the cannabis economies of other European countries remain limited to CBD sales and fledgling medical marijuana programs.
In Germany, for instance, the Berlin-based startup Demecan recently completed a
€7 million Series A funding round
, and this company is the only native German licensed producer of medical cannabis. The medical cannabis market in Germany comprises around 50,000 patients, and Demecan has been cleared to import or produce 2,400 kilos of cannabis flower over the next four years.
Compared to the volume of the American and even Canadian cannabis markets, however, 2,400 kilos of flower is peanuts. Regardless, Germany remains one of the most forward-looking European nations when it comes to cannabis, and the market research firm German Cannabis Group remains confident that Europe will become the largest cannabis market by 2023.
While the European cannabis ship is proving slow to set sail, promising news continues to flow in from every corner of the continent. France, for instance, is embarking on a two-year medical cannabis trial starting in 2020, which could lead to the opening of a fast-growing French cannabis market. The UK also recently relaxed rules on importing cannabis even though this politically deadlocked nation's cannabis use laws remain far more draconian than even Germany's.
It's clear that investors and entrepreneurs in Europe are keen to get the continent's cannabis industries off the ground, but long-standing, systemic complications stand in the way. Since the continent is composed of so many sovereign nations, getting anything done in Europe has always been like herding cats. The EU was designed to alleviate these tensions, but with anti-EU sentiment growing across the continent, inter-European relations continue to fragment.
Investors in North America and elsewhere can look with hope to certain forward-thinking nations, like Germany, that are most likely to adopt widespread medical or even recreational cannabis reform in the next few years. Germany alone has double the population of Canada, making it a prime target of potential cannabis investment. Investors hoping for a Europe-wide cannabis renaissance on the scale of the American or Canandian recreational markets, however, will need to wait until 2023, 2025, or even longer.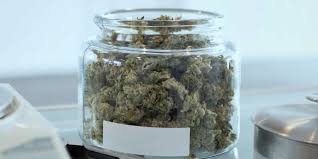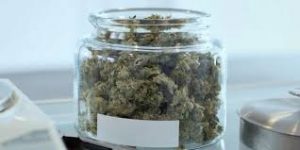 Photo: It might be a little while until cannabis dispensaries become a common sight in Europe's major cities.
Major players in European cannabis
Despite the fact that the European cannabis market remains slow-growing, a few key players within Europe's evolving cannabis story can now be identified. Some of these companies have their roots in Europe while others operate at the behest of international interests. Let's explore the top five most interesting European cannabis players to track in 2020 and beyond:
Demecan – Germany
Demecan stands apart from the other two licensed medical marijuana producers in Germany, Aphria and Aurora, in that it is a Germany-based and German-owned company. It's unclear exactly how long Demecan will remain independent, but since it received the entirety of its €7.6 million Series A funding from the German family office btov Partners, Demecan's firmly German status seems secured for the time being.
Cáñamo y Fibras Naturales – Spain
Canadian cannabis giant Canopy Growth made waves in 2019 with its all-cash acquisition of Cáñamo y Fibras Naturales, one of Spain's only licensed medical marijuana producers. Acquisitions of this kind by Canopy and other publicly traded cannabis companies are likely designed to speed up the advent of comprehensive cannabis reform throughout Europe.
Bridge Farm – UK
In May 2020, licensed UK medical marijuana producer Bridge Farm was acquired by the American private equity firm Artemis Growth Partners for £66 million. While the UK continues to strictly limit citizen access to cannabis, this nation is the world's largest exporter of legal cannabis, and this acquisition marks ongoing international efforts to capitalize on this export trend while simultaneously opening the UK cannabis market.
GW Pharmaceuticals – UK
UK-based GW Pharmaceuticals holds the distinction of being the only FDA-licensed CBD manufacturer, and this company also produces Sativex, a 50:50 THC/CBD drug available by prescription in various countries. While GW pharmaceuticals has recently reported significant losses, this company remains one of the UK's largest cannabis exporters (even after their recent acquisition by Jazz Pharma of Ireland).
Cannaray – UK
UK-based Cannaray is worth noting since it's currently the only UK cannabis producer to have fulfilled a medical marijuana prescription. This company received £7.8 million in Series A funding in 2019, and it features an ex-banker CEO and a robust scientific advisory board.
Cannamplify – UK
Cannamplify mainly focuses on its CBD marketplace, Nabino, while also providing marketing and supply chain consulting to European hemp and cannabis businesses. According to Cannamplify, the European cannabis industry remains in its "growth phase" as it becomes more "stable with lots of opportunity."
International interests
In addition to Europe-based cannabis companies, plenty of international interests have also established footholds within the continent's fledgling cannabis industries. Canadian Canopy Growth, for instance, has established branches or acquired companies in the UK, Spain, and Germany, and fellow publicly-traded Canadian firms Aurora Cannabis, Aphria, Tilray, and Wayland have all made moves to capitalize on pro-cannabis trends in Europe. It's likely that these five Canadian companies will have more impact on the progression of cannabis legalization in Europe than any native European cannabis players.
Author – HCN Investigates: Samuel Popejoy, HCN Business Correspondent Follow HCN for Part 2: Funding Details
All Rights Reserved, Not to be reproduced without express permission from Copyright holder. Copyright: Highly Capitalized 2021.
Latest News