OPINION: A Broadside on the "Safe Harbor" Amendment by the Weed For Warriors Project 
OPINION– (Editor- this is from Weed for Warriors, a 501 (c) 3 active in the promotion of medical cannabis use for U.S.A. military veterans).
As it relates to the medical care of our Veterans, it is our contention that the Veterans Administration is the "Safe Harbor."  In other words, not sovereign tribal nations, not states, nor local municipalities who each have their own systems of government respectively. We are federal patients. Part of the military indoctrination process is not to gripe about a situation unless we are willing to step forward and volunteer what we feel are potential remedies. Based on our experience in this field, we're putting forward the below recommendations to get the ball of compassion rolling again.
For our government to put forward such a pedestrian, temporary proposal, while tying our hands for another five years is indefensible. We want to know where the information from VA Directive 1315 pertaining to cannabis use by Veterans from 2011 until today is. This should have already been gathered from Veterans in "legal" states who have been communicating their medical use of cannabis to their primary care teams. Data from the last decade needs to be released to the public, and if it is not available, an explanation needs to likewise be furnished to the public. We've done our research and due diligence on this subject, the VA should have done theirs.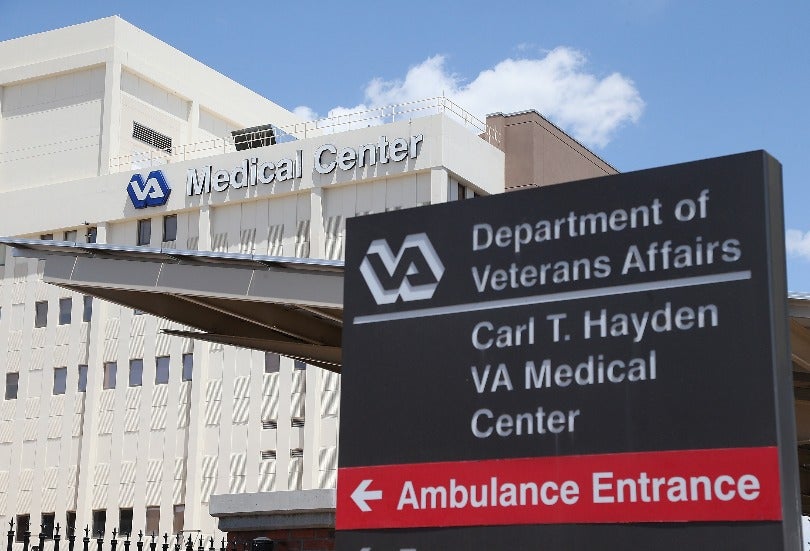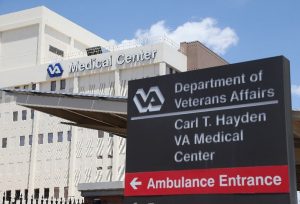 (A Department of Veterans Affairs hospital)
The most meaningful direct action would be to expand the compassionate Investigational New Drug (IND) program immediately through the VA. This would ensure we don't leave Veterans behind in states where cannabis remains illegal. The federal IND program expansion can be implemented quickly, providing actual Safe Harbor for Veterans through the VA. We are tired of what seems to be glad handing of Veterans and our issues. The status quo is quite literally killing us.
Finally, it appears there are too many chefs in the federal kitchen cooking up bills attempting to "address the situation," and nothing is getting done. While we are happy to finally see this issue get the attention it deserves, since there is so much support for Veterans, it would be better to get all of these ideas put forward into one coherent draft of legislation. Then, an honest discussion and compromise process can begin, with everyone at the table. We're calling for a Congressional Investigation into this issue.
Please test the veracity of our position.  This year don't thank us for our service, show us you care.
SHOW YOUR SUPPORT FOR VETERANS by reaching out to the following Senate leadership and urging them NOT to adopt Veterans Medical Marijuana Safe Harbor Act Amendment 4464.
Senator Dick Durbin, Chair of the Senate Judiciary Committee (202-224-2152);
Senator Chuck Schumer, Senate Majority Leader (202-224-2158); and
Senator Jack Reed, Chair of the Senate Armed Services Committee (202-224-3871).
To our Sisters and Brothers, Happy Veterans Day.
If it were up to us, we would introduce: "The WFW Comprehensive Veterans Reform Act of 2021."  This bill provides the Department of Veterans Affairs (VA) guidance related to veterans and medical cannabis that shall be effective immediately upon being signed into law by the President of the United States.
Veterans Require Federal Legislation which:
Releases to the public data collected per VA directive 1315 and its predecessors, since 2011.

Releases to the public all relevant data from the federal compassionate IND program pertaining to the safety, and efficacy of cannabis being used by the participating federal patients who have passed away, since 1976.

Provides for training and continuing education uniformly across the Veterans Integrated Service Network (VISN) level including, but not limited to the history of cannabis medicine; the function of the endocannabinoid system; new discoveries as research is conducted; and federal/state policy in order to best uniformly integrate treatment into federal patient care.

Uniformly expands the federal Compassionate Investigational New Drug Program (IND) through the VA.

Recognizes Veterans enrolled with, and receiving care from the VA as federal patients, requiring laws/policy being applied uniformly in all fifty states and territories of the U.S., reflecting the unique status of military (federal) personnel.

Provides an identifier on VA patient data cards identifying participating Veterans as federal cannabis patients; eliminating threat of prosecution/incarceration while traveling within the U.S. or on federal property with their medicine.

Provides for VA to grow cannabis for Veterans participating in the expanded IND program, and occupational therapy programs. Uniformly promoting home cultivation, and medicinal access to a broad variety of cannabis products.

Provides for a cannabis voucher system within the VA for Veterans to access cannabis under individual state medical cannabis programs/dispensaries.
Highly Capitalized © 2021 All Rights Reserved. The Editorial Team thank the Weed For Warriors Project for their opinions in this article.
Latest News