Seattle Decriminalizes Most Psychedelic Drugs
SEATTLE–Seattle's City Council approved a resolution Monday to decriminalize psychedelic substances, including the cultivation and sharing of psilocybin mushrooms, ayahuasca, ibogaine and non-peyote-derived mescaline. These traditional medicines had been banned during the failed "War On Drugs" which outlawed psychedelics.
Council member Andrew J. Lewis  announced Resolution 32021, declaring that the investigation, arrest, and prosecution of anyone engaging in entheogen-related activities should be among Seattle's lowest law enforcement priorities.
The council has progressed the resolution based on the medical benefits of entheogens, commonly known as psychedelics, which have been shown to benefit the well-being of individuals suffering from depression, severe anxiety, problematic substance use, post-traumatic stress, end-of-life anxiety, grief, and intergenerational trauma.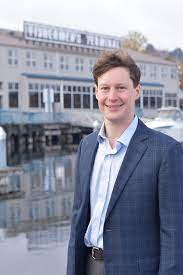 (Council member Andrew J. Lewis) 
Lewis, the council member leading the initiative said in a statement:  "It is a long overdue conversation to decriminalize these non-addictive natural substances. Our law enforcement officials certainly have more important things to do than arrest people for possession of entheogens, and this resolution affirms that."
Seattle joins jurisdictions in the United States, including Oakland, California; Santa Cruz, California; Denver, Colorado; Ann Arbor, Michigan; Washington, D.C.; and the State of Oregon, which have decriminalized some or all entheogens; Portugal, Brazil, Jamaica, and the Netherlands have also decriminalized some or all entheogens.
According to the Council Connection publication, Lewis hosted a symposium featuring a number of academics, researchers, medical professionals, legal scholars and people with lived experience who are advocating for Seattle to join other states and municipalities in recognizing the effectiveness of psychedelics, when coupled with therapy, and exploring ways to reduce social inequity to access for communities and to remedy legal penalties under existing municipal code.
"A community conversation intended to reconcile government policy with emerging medical research regarding potential benefits of psychedelics is already well-underway," Lewis said. " In a medically-appropriate and supervised environment, people who have experienced severe trauma could benefit from these substances. We need to join the national conversation."
Highly Capitalized. Copyright ©2021. All Rights Reserved. (Image Credit: Unsplash)
Latest News