After Officials Relaxed Laws 6 Canadian Terminal Cancer Patients Received Psilocybin
TORONTO – Under new guidelines governing access to psilocybin, the hallucinogenic component found in "magic" mushrooms, six terminally ill cancer patients in Canada got the country's first legally produced psilocybin.
 Over the weekend, the patients were given the medicine as well as counseling.
 In January, Health Canada changed its rules to allow doctors to request access to manufactured psilocybin as part of a special access program for terminally sick patients. 
Although psilocybin is prohibited in the United States, it has showed promise in the treatment of end-of-life anxiety in persons with terminal malignancies.
 People could ask for exemptions to use psilocybin before, but there was no system in place for them to get access to professionally made medications. 
That meant they had to either grow their own mushrooms or buy it from an unauthorized dispensary.
 Patients who have been approved for a manufactured version of psilocybin under Health Canada's special access program can now obtain it from a licensed dealer who has been approved by the authority. 
 While the treatment tries to alleviate symptoms, it is not a cancer treatment.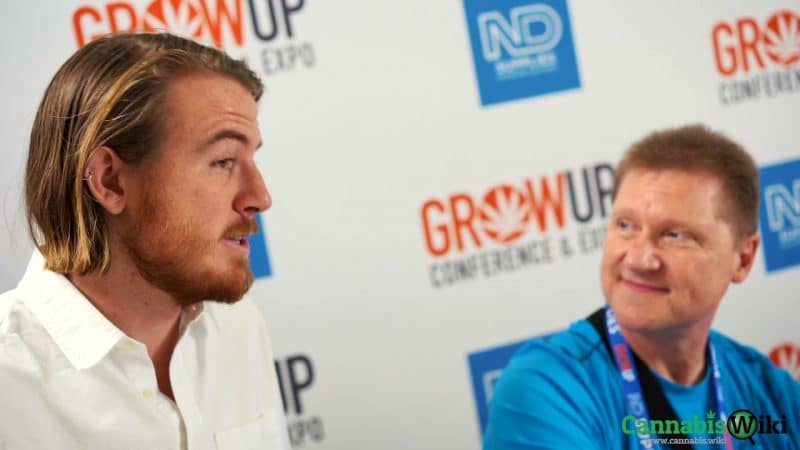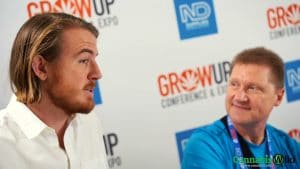 (Spencer Hawkswell left, in photo from GrowOp)
 It was a "momentous occasion," according to Spencer Hawkswell, CEO of TheraPsil, an organization that helps Canadians get access to psychedelic therapy.
 "This is a huge victory for patients and clinicians who have been in the dark for the past two years with legal exemptions but no psilocybin supply," he said.
Patients didn't always know what was within the substances they were buying, according to Hawkswell, who spoke to the Vancouver Sun. 
Latest News