The Unfulfilled Promised of California's Cannabis Market
SACRAMENTO–It's been 6 years since Proposition 64 in 2016, made cannabis usage for recreational purposes legal in California. 
California had become overrun with cannabis due to lax restrictions on the purchase of authorized medicinal cannabis under a nebulous 1996 ballot proposal that wasn't going to be corrected. 
All seemed to be coming up roses. Then Lt. Governor, Gavin Newsom, who was Proposition 64's most prominent proponent, expressed confidence that a well-regulated, intelligently taxed cannabis business was on the horizon. It would make products safer. There would be more money available for anti-drug abuse initiatives. Tax revenue would skyrocket.
Nearly six years after Californians approved the biggest single-state recreational cannabis experiment in American history, it looks like the industry needs a full review and original goals need to be rethought. A dramatic reduction in taxes is needed too, to level the playing field between legal and legacy and illicit markets.
Legal dispensaries continue to be severely undercut by illicit stores that don't pay the taxes, fees, or packaging charges that can add 40% to the price of legal items, despite the fact that now-Gov. Newsom and others are well aware of the problem.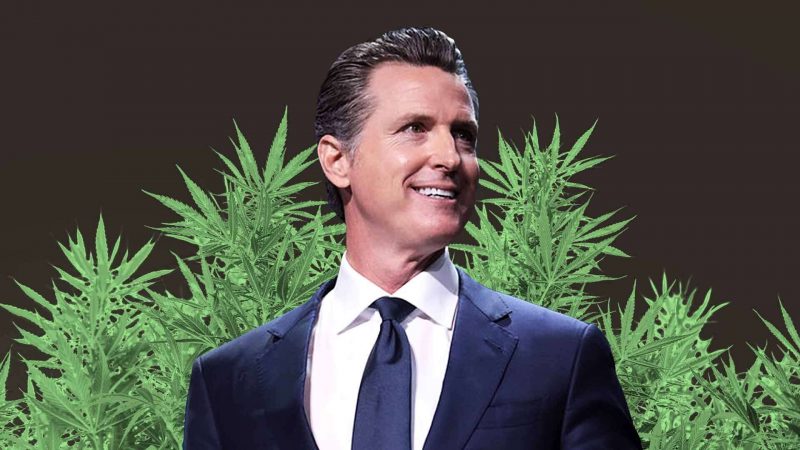 Image: Governor Newsom
According to Politico, due to this unequal playing field, illegal stores are doing roughly twice as much business as legal shops. As a result, California has one-eighth the number of legal outlets per capita as Oregon. 
In order to eradicate illegal dispensaries, California began a highly effective campaign in 2016 that focused on landlords rather than playing whack-a-mole with store owners who were willing to pay hefty fines. However, this strategy hasn't been applied across the state for unspecified reasons.
In the meanwhile, state legislators have done away with a tax on growers, authorized tax incentives, and supported some regulatory relief in an effort to help legal retailers become the money-making machines Newsom had envisioned. 
Cannabis lobbyist Adam Spiker once observed, "You don't have a true cannabis industry if the dominant component of it has no interest in being legal."
Clearly we have a long way to go before Cannabis is truly a settled industry in the Golden State.
Latest News