Psychedelics Deep Dive: Psychedelic Medicines in Development: Part 3 of 4
LOS ANGELES- Human beings have used psychedelic substances for thousands of years. It's only recently, though, that these mind-altering compounds have made their way back into the realm of mainstream medical science. Out of all the psychedelics discovered and popularized during the 20th century, ketamine was the only substance to retain its therapeutic classification. Now, though, drugs like MDMA and LSD, originally produced for psychotherapy, are regaining their rightful places within the modern pharmacological pantheon.
The modern psychedelic movement is being propelled by unprecedented levels of capital influx. Many psychedelic companies are publicly traded—even within American markets. Global capital clearly favors the advent of prescription psychedelic therapies. It's now up to culture-at-large to overcome decades-long stigma and accept psychedelics into the fold.
Perhaps we can be of some assistance. In part three of our series on the psychedelics industry, let's cut through the lies and paranoia to deliver the straight facts on what psychedelics are, who is producing them, and when they'll be available. The psychedelic substances we'll cover are psilocybin, DMT, ketamine, MDMA, and LSD.
1.) Psilocybin
Derived from mushrooms in the psilocybe family, psilocybin has been synthesized into a wide variety of pharmaceutical compounds. One psilocybin derivative, COMP360, has found itself at the center of the pharmaceutical psilocybin story since researchers think it might be useful for pernicious psychiatric conditions like treatment-resistant depression (TRD) and post-traumatic stress disorder (PTSD). 
Why is psilocybin beneficial?
Anecdotal testimony and preliminary clinical trials agree: Psilocybin gently facilitates the experience of metanoia, a Greek term for the total, spiritual reorganization of perception that occurs when the mind is confronted with paradigm-shifting stimuli. At this point, stories of TRD patients exhibiting total, long-lasting recovery after even a single dose of psilocybin are commonplace. Psilocybin derivatives like COMP360 have received more international attention than any other emerging psychedelic therapies.
Who is developing psilocybin therapies?
Some of the publicly traded companies currently exploring the therapeutic uses of psilocybin include:
Cybin (NEO:CBYN)

Numinus Wellness (TSXV: NUMI)

Atai Life Sciences (NASDAQ: ATAI)

Compass Pathways (NASDAQ: CMPS)

MindMed (NASDAQ:MMED)

Revive Therapeutics (CSE: RVV)

Field Trip Health (NASDAQ: FTRP)

Incannex Health (ASX: IHL.AX)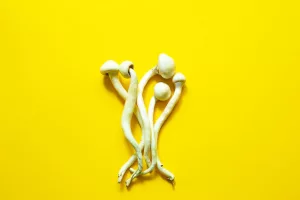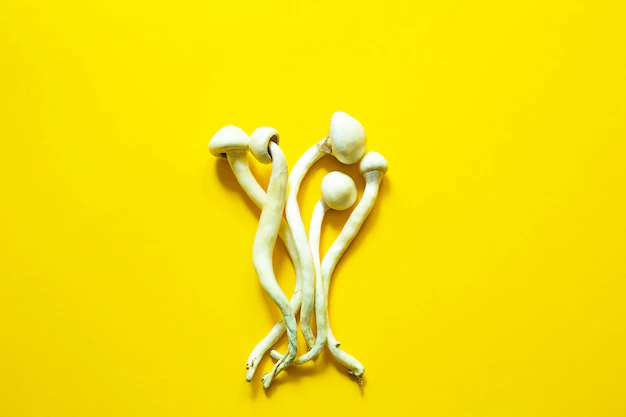 (Dried psilocybin mushroom)
The list of psilocybin stocks goes on and on. A great number of companies have now engaged in psilocybin research, and the fact that new stocks keep cropping up proves investor sentiment regarding psychedelics remains remarkably favorable.
What will psilocybin be used for?
Psilocybin is primarily being researched for its usefulness for treatment-resistant conditions like PTSD and TRD. Some research has also been allocated toward more easily treatable conditions like generalized anxiety disorder (GAD), and certain non-psilocybin "magic mushroom" derivatives have even been researched for applications as varied as liver disease and addiction.
When will psilocybin therapies be available?
At present, no psilocybin therapies have been approved for prescription use. Major players in the space, including Atai Life Sciences and Compass Pathways, continue to perform clinical studies. Designating psilocybin as a breakthrough therapy in 2019, the FDA has done little to hinder the progression of research into this psychedelic compound, but it may be a few years yet before the first psilocybin-based therapies enter the pharmaceutical market.
2.) DMT
Considered the "trippiest" of all psychedelics, DMT is often derived from the Amazon Jungle's ayahuasca vine. Every year, countless soul-seeking Westerners visit the Amazon to engage in guided ayahuasca trips, but the contemporary pharmaceutical industry has a very different idea of what DMT therapies should look like.
Why is DMT beneficial?
Atai Life Sciences, which controls a wide variety of subsidiary companies, is hard at work developing DMT therapies for depression and other applications. Providing potent effects within moments, DMT is commonly referred to as a "business trip" due to its efficiency and overall serious vibe.
Who is developing DMT therapies?
DMT is a major research target for a wide range of publicly traded psychedelics companies. Small Pharma, whose handle on the TSXV is simply "DMT," is one of the most-focused contemporary DMT developers, but Atai Life Sciences has Small Pharma beat in terms of research budget and overall resource allocation.
Small Pharma (TSXV: DMT)

Atai Life Sciences (NASDAQ: ATAI)

GH Research (NASDAQ: GHRS)

MindMed (NASDAQ:MMED)

Mindset Pharma (CSE: MSET)

Entheon Biomedical (CSE: ENBI)

PharmaDrug (CSE: PHRX)

Algernon Pharmaceuticals (CSE: AGN)
What will DMT be used for?
DMT is primarily being looked at as a therapy to use when other psychedelics fail. Even when used in microdoses, DMT remains remarkably powerful, so its use for minor conditions is less-indicated. In future decades, DMT will likely be looked at as the "ultimate" psychedelic with capacities far exceeding those of competing compounds.
When will DMT therapies be available?
Research into DMT is nearly as fast-paced and passionate as current investigations into psilocybin. Based on investment velocity, it's likely that DMT therapies will start becoming available around the time the first prescription psilocybin drugs hit the market.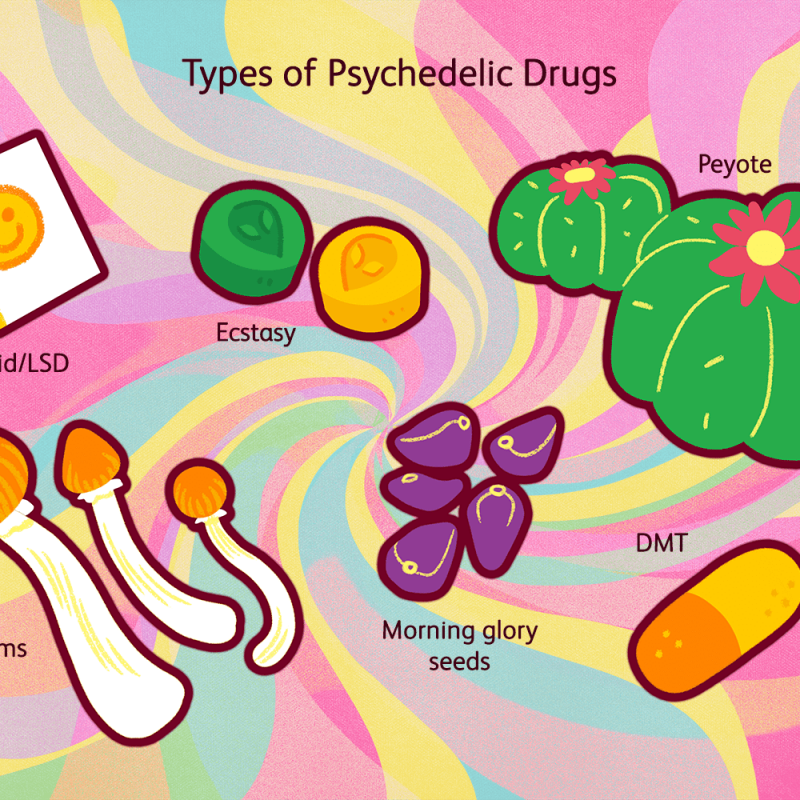 (Different types of psychedelic medicines)
3.) Ketamine
Unlike most other psychedelic substances, ketamine remained available on a prescription basis throughout the War on Drugs. Research into ketamine has stagnated in recent decades, however, creating a need for inquiry into new applications of this useful psychedelic compound.
Why is ketamine beneficial?
Used in veterinary practices as an anaesthetic, ketamine certainly has the power to knock you out at large doses. In smaller doses, ketamine has been observed to rewrite brain pathways by blocking your NMDA receptors. Rather than being more beneficial than other psychedelic compounds, ketamine is simply the only psychedelic that's currently even remotely legal.
Who is developing ketamine therapies?
Due to the unique legal status of ketamine, some psychedelic stocks, including Numinus and Field Trip, have already started offering ketamine at their network of Canadian psychedelic therapy clinics. For most of the following psychedelics operators, however, ketamine therapies remain in the pipeline:
Atai Life Sciences (NASDAQ: ATAI)

Numinus Wellness (TSXV: NUMI)

Field Trip Health (NASDAQ: FTRP)

Seelos Therapeutics (NASDAQ: SEEL)

Small Pharma (TSXV: DMT)

Awakn Life Sciences (NEO: AWKN)

Novamind (CSE: NM)

Wesana Health (CSE: WESA)
What will ketamine be used for?
Ketamine is already used in psychotherapeutic settings as a treatment for depression and anxiety. In most cases, ketamine is administered in micro-doses since ingesting high concentrations of this compound will knock you out or cause significant side effects.
When will ketamine therapies be available?
Ketamine therapy is already available in Canada and the United States under strict conditions. Approved applications of ketamine remain highly limited, though, and developers of this psychedelic hope to secure wider-ranging therapeutic approval over the coming years.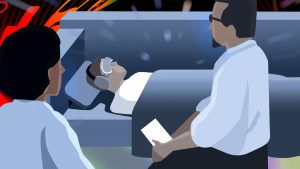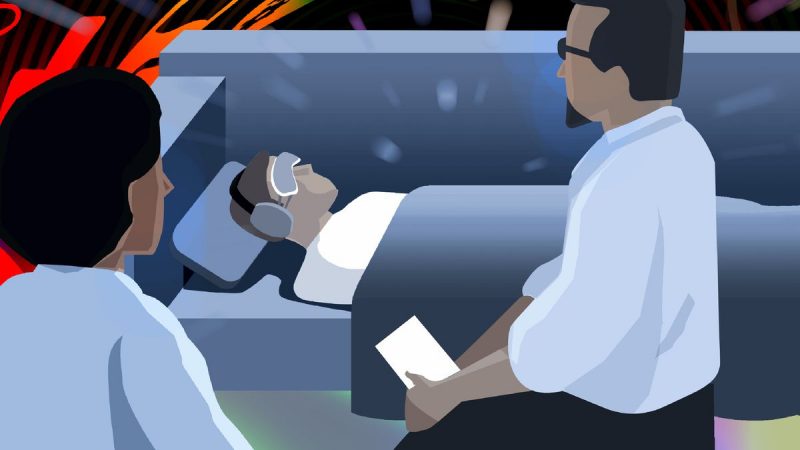 (Ketamine clinics are already in operation in California)
4.) MDMA
Known to some as the "love drug," MDMA was originally developed as a marital counseling therapy. Over the years, MDMA gained the alias "Ecstasy," and it became very popular among members of the electronic dance music (EDM) community.
Now, scientists are again looking at MDMA in its original light. Capable of instilling powerful psychological healing, MDMA nonetheless remains one of the least-researched modern psychedelic therapies.
Why is MDMA beneficial?
Even in small doses, MDMA encourages the sense of mental calm and bodily relaxation that gave this drug its street name. Indeed resembling religious ecstasy, the MDMA experience shows great promise for a wide variety of psychiatric conditions.
Who is developing MDMA therapies?
MindMed (NASDAQ:MMED)

Numinus Wellness (TSXV: NUMI)

Awakn Life Sciences (NEO: AWKN)

MINDCURE (CSE: MCUR)

Wesana Health (CSE: WESA)
What will MDMA be used for?
Researchers hope to unleash the unique benefits of MDMA on the usual subjects: anxiety, depression, and PTSD. Offering a remarkably mild side effect profile and profound benefits, MDMA should naturally rise to the fore of the psychedelic pantheon as the market stabilizes.
When will MDMA therapies be available?
MindMed and Numinus both seem intent on making MDMA therapies available in the near term. Don't expect MDMA to become available before psilocybin or DMT, though.
5.) LSD
Originally popularized by Timothy Leary and other 1960s "head-trippers," LSD is considered the kingpin of synthetic psychedelics. Few psychedelics stocks have yet dared to test the waters of LSD therapy, but MindMed stands out with its groundbreaking Project Lucy, which seeks to treat intractable anxiety.
Why is LSD beneficial?
More than perhaps any psychedelic, LSD has the potential to rewrite the way you think—sometimes uncomfortably and forcefully. That's why LSD therapy is almost always administered in micro-doses. Ingesting too much LSD at once will definitely trip you out: Not as much as DMT, but certainly more than psilocybin or MDMA.
Who is developing LSD therapies?
MindMed (NASDAQ: MNMD)

BetterLife Pharma (CSE: BETR)

Silo Pharma (OTC: SILO)
What will LSD be used for?
MindMed's Project Lucy is looking at using LSD for anxiety, and it's likely that future LSD research initiatives will encompass related conditions like depression and PTSD. It's worth noting that BetterLife Pharma, though, is investigating a non-psychedelic LSD derivative targeted at major depressive disorder (MDD). It looks like you might not have to "trip out" to enjoy the psychotherapeutic benefits of LSD. 
When will LSD therapies be available?
MindMed is doing its best to fast-track Project Lucy, but it's unknown when LSD therapies will become widely available. LSD is stigmatized more than most psychedelics, and so far, not as much funding and research volume has gone into this synthetic compound, which nonetheless retains its popularity on the black market.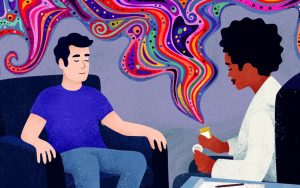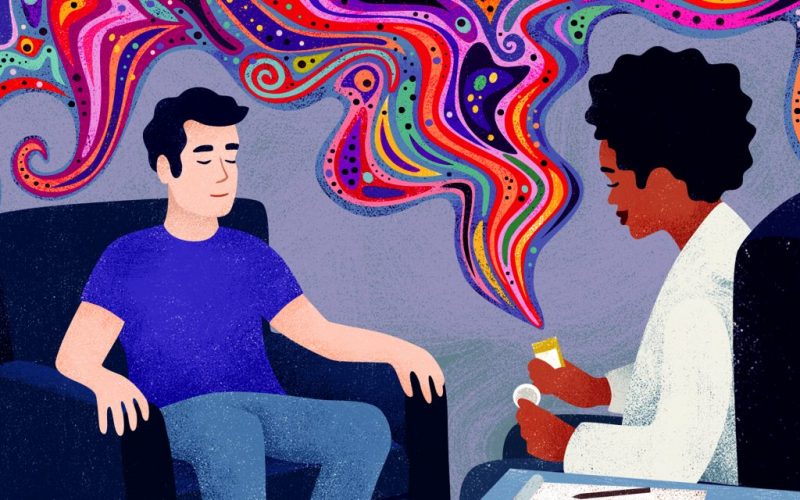 The psychedelics medicine market is already lifting off. However, the challenge for the investor is to look past the noise in the market coming from many companies and see what is the inherent value in the medicines.
For example, Ketamine shows a lot of promise already and is used "off label" by many doctors. Because it is so widely used, Ketamine has low barriers to entry for competition. Ketamine is also a very dangerous drug and for people with high blood pressure, Ketamine should be avoided.
Other drugs like MDMA, and LSD lend themselves to pre and post integration counseling. Without any protocols, or appropriate supervision, psychedelic medicines are less effective for patients.
Until we have full legalization of psychedelic medicine, the investor has to look at each prospective investment and ask, will this medicine work? what makes a particular medicine truly unique? Will the treatments be professionally administered? And above all, is it safe for humans to consume.
If those questions can be answered in the affirmative, then it's likely there is a basis for investment in the new market of psychedelic medicines.
Highly Capitalized. Mark Collins. Copyright © 2022 All Rights reserved. Not to be reproduced without written permission from Highly Capitalized.
Latest News