Psychedelics Deep Dive: Key Players in the Psychedelics Industry: Part 2 of 4
LOS ANGELES- The psychedelics industry is just now starting to make headlines. Ketamine, a potent psychedelic, has been legal with a doctor's prescription for decades, and psilocybin is already recreationally legal in certain areas around the country.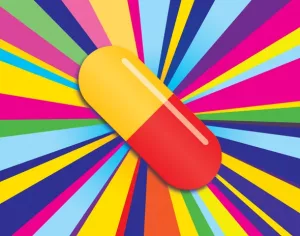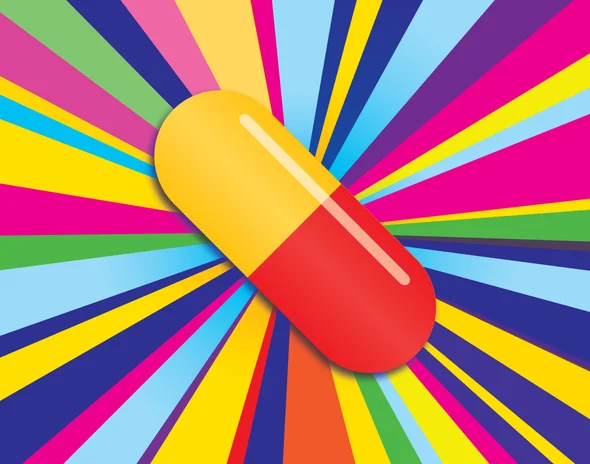 Psychedelics companies will have to surmount significant public ignorance and regulatory red tape, but a considerable volume of capital has already flowed into publicly traded psychedelics stocks. The healing potential of psychedelics is now undeniable, and the following five companies are doing their best to bring psychedelic therapies into the mainstream.
#1) Numinus Wellness (TSXV: NUMI)
Founded in 2019, Numinus is already one of the world's most-followed psychedelics stocks. With a cash balance of more than $63 million, Numinus is ready to be the frontman of mainline psychedelic therapies in its native Canada and beyond.
What does Numinus do?
Numinus has three major areas of operation: a research division focused on unraveling the mysteries of the psilocybe mushroom and other psychedelic plants, a division focused on developing mainline psychedelic therapies, and a network of Numinus-affiliated psychedelic therapy clinics. Having completed multiple clinical trials of psychedelic substances already, Numinus plans to fund further research supporting the utility of psychedelics as mainline therapeutics in the future.
How is Numinus funded?
Numinus has been publicly traded on the TSX venture exchange since 2019. This company has also entered into a number of bought deal public offering agreements. Furthermore, Numinus continues to accrue significant capital flow from its existing psychedelic clinics. By the end of Q3 2021, Numinus Wellness clinics had already netted more than $1.02 million for the year.
The future of Numinus
Numinus is practically guaranteed to become an even greater force within the evolving psychedelics economy over the next few years. This company takes a professional, medical approach to psychedelic therapy, and a combination of research and therapy initiatives provides Numinus access to every stage of the psychedelics pipeline. Having already jumped at any legal opportunities to offer psychedelic therapies, Numinus will surely be eager to offer additional psychedelics as they become legal.
#2) Atai Life Sciences (NASDAQ: ATAI)
In an SEC filing from June 2021, Atai Life Sciences founder Florian Brand tells us that he created Atai "as a response to the significant unmet need and lack of innovation in the mental health treatment landscape." Atai isn't alone—that's how most psychedelic therapies are being billed. The mental health industry is in need of a facelift, and the innovators at Atai Life Sciences believe they have what it takes to get it done.
What does Atai Life Sciences do?
Hailing from Germany, the global home of pharmaceuticals, Atai Life Sciences has its hands in practically every segment of the emerging psychedelics industry. Backed heavily by PayPal co-founder Peter Thiel, Atai Life Sciences has recently increased its stake in rival psychedelics operator Compass Pathways, indicating a merger could be forthcoming.
Atai is investigating nine separate psychedelic therapies including:
Psilocybin
Arketamine
Ibogaine & Noribogaine
Deu-Etifoxine
N-acetylcysteine
N, N-dimethyltryptamine
MDMA derivative
Deu-Mitragynine
Salvinorin A
They have also patented four psychedelic technologies:
Introspect
EntheogeniX
InnarisBio
PsyProtix
How is Atai Life Sciences funded?
Atai has reported over $430 million in total funding as of Q3 2021, making it one of the most highly capitalized operators in the psychedelics space. This psychedelic stock has been traded on the NASDAQ exchange since June 2021.
The future of Atai Life Sciences
Atai Life Sciences is a funding vehicle focused on fast, impressive development in the international psychedelics space. Actively courting even more capital, Atai is likely to serve as a consolidating center as the psychedelics industry evolves. If Atai stays true to its core mission, it could be a momentous force for innovation in mental health care.
#3) Compass Pathways (NASDAQ: CMPS)
Compass Pathways is a UK-based psychedelics operator with major US operations. Buoyed by recent American legislation allowing trials of certain psilocybin compounds, Compass Pathways netted more than $146 million with its September 2020 NASDAQ IPO. Despite recent clinical trial results that could be interpreted as negative, long-term projections for Compass Pathways remain favorable.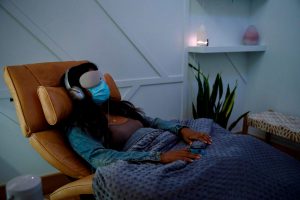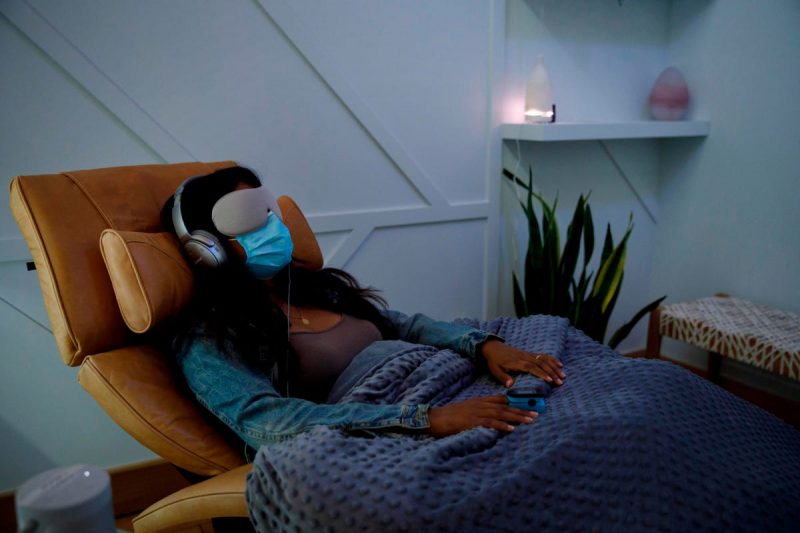 (Patients are encouraged to have a safe relaxing space for treatments)
What does Compass Pathways do?
Like competitor Atai Life Sciences, Compass Pathways has invested significant focus into COMP360, a psilocybin compound believed to be remarkably useful for psychiatric conditions. Compass has two COMP360 drug development programs, one for treatment-resistant depression (TRD) and another for PTSD.
Compass Pathways is also in the preclinical phases of a psychedelic prodrug program and has formed a research collaboration with Philadelphia's Usciences called the Discovery Center. Furthermore, Compass offers a therapist training program that equips mental health professionals to guide their patients through psychedelic therapy.
How is Compass Pathways funded?
Compass Pathways reported $294 million in cash equivalents as of Q3 2021, making it one of the highest market-cap psychedelics stocks. Like Atai, Compass is traded on the NASDAQ, and these two companies seem closer every day.
The future of Compass Pathways
More limited in its scope than most competitors, Compass Pathways is nonetheless one of the most active psychedelics operators in the United States. Having accrued significant investment, Compass is guaranteed to make waves in one direction or another—either as an independent, COMP 360-focused operator or as the latest segment of a looming psychedelics mega-conglomerate.
#4) MindMed (NASDAQ:MMED)
Headquartered in New York City, Mind Medicine (MindMed) is most well known for Project Lucy, an LSD-based therapeutic modality MindMed has dubbed "experiential therapy." As the most notable US-based psychedelics stock, MindMed is a major driving force behind American regulatory reform surrounding psychedelics.
What does MindMed do?
MindMed has three major therapeutic focuses: anxiety, addiction, and adult ADHD. Project Lucy, MindMed's LSD therapy, is targeted at anxiety. To treat addiction, MindMed is investigating 18-MC, a derivative of the ancestral African psychedelic ibogaine.
On the ADHD front, MindMed is developing therapies involving microdoses of both LSD and psilocybin. MindMed has also announced research programs involving MDMA and DMT.
How is MindMed funded?
With a cash balance of $145.9 million as of Q3 2021, MindMed is neither the biggest nor the smallest psychedelic stock. Originally limited to the NEO exchange, MMED broke into the NASDAQ in April of 2021, and with this company's R&D operations heating up, MindMed's valuation will likely be considerably higher at the end of Q4.
The future of MindMed
MindMed's Project Lucy has generated considerable mainstream attention. As other companies focus more on psilocybin, MindMed's pivot to LSD differentiates this psychedelic stock and provides it with a path forward. Even if its other initiatives don't bear fruit, Project Lucy alone is enough to retain investor interest in MindMed for the considerable future.
#5) Cybin (NEO:CBYN)
As the name suggests, Cybin is keenly interested in the ability of psilocybin-based compounds to heal and soothe. Unlike rivals that started in psilocybin and later branched out, however, Cybin is staying true to its roots.
What does Cybin do?
Cybin is currently developing four psilocybin-based drug therapies:
CYB003 for major depressive disorder
CYB003 for alcohol use disorder
CYB004 for anxiety disorders
CYB005 for neurology applications
While other psychedelics operators focus on multiple compounds and are involved in multi-faceted initiatives, Cybin keeps it simple. This company researches the usefulness of psilocybin compounds for specific psychiatric maladies—nothing more, nothing less.
How is Cybin funded?
Reporting a cash equivalent of C$75.2 million as of Q2 2021, Cybin has a lower market cap compared to other psychedelics stocks. Originally limited to the NEO exchange like MindMed, Cybin took a slightly different approach when it received approval for listing on the NYSE in July 2021. Cybin has reported consistent losses over the last few financial quarters.
The future of Cybin
Cybin appears content to stay in its lane even as competitors rapidly expand their psychedelic retinues. Right now, Cybin is focused strictly on research with a brand-new FDA psychedelics trial just announced in November 2021. Given time, Cybin may bloom into one of the world's most laser-focused and reliable psychedelics operators.
How will the psychedelics industry evolve?
The psychedelics industry is very different from what we're used to with cannabis. While many of the therapies being explored are plant-based, the overall process resembles the testing and approval conducted for pharmaceutical drugs.
It was clear from the onset that psychedelics would never gain widespread approval as recreational drugs—at least not in our generation. Perhaps psychedelics are, in fact, too powerful for recreational use. Regardless of the actual merits of the system, emerging psychedelic therapies will be forced through the corrupt meat grinder of the FDA as they make their way to patients in need.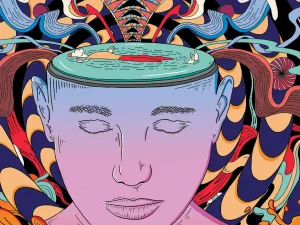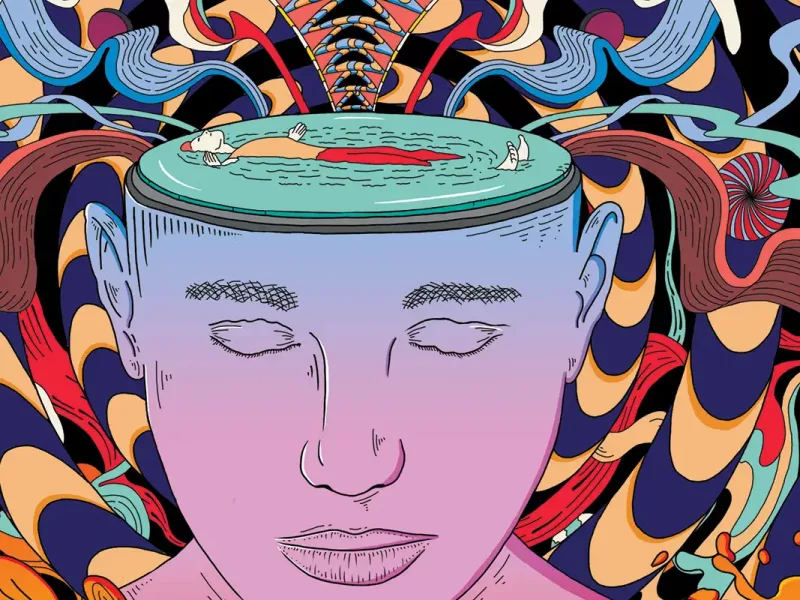 Many of us have witnessed the transformative power of psychedelics for ourselves. We know substances like LSD, MDMA, and psilocybin can open the mind to realities we may have never imagined otherwise. The world must now learn to see psychedelics as tools to heal, not illegal drugs to fear.
We argue that the psychedelics industry is in a "calm before the storm" moment. Even before any new psychedelic drugs have been FDA-approved, the psychedelics industry has already collectively raised around $1 billion, indicating massive investor interest that's only held back by regulatory red tape.
The enduring need for psychedelic therapies
It's a fact that the pharmaceutical industry is in dramatic need of new therapies for anxiety, depression, and other common psychiatric conditions. Practically all mainline psychiatric medications have been proven harmful, and overall faith in the pharmaceutical approach is waning among consumers.
The emerging psychedelics industry could be a point of synergistic fusion between the undeniable power of natural medicine and the rigor of the pharmaceutical modality. It could also, though, represent the pharmaceutical usurpation of naturally medicinal psychedelic substances. The entire psychedelics market could even collapse while desperately awaiting regulatory reform that never arrives.
Rather than make any firm predictions, we'll simply follow the money. Investors are buying institutional reform with their psychedelics stocks, and psychedelics operators are developing therapies that evolve the medical institution. As long as they steer clear of undue assimilation into the pharmaceutical establishment, psychedelics stocks have the power to save lives and even change the world.
Highly Capitalized. Mark Collins. Copyright © 2022 All Rights reserved. Not to be reproduced without written permission from Highly Capitalized.
Latest News