Opinion: Mitchell Osak: In Cannabis, Culture Eats Strategy for Breakfast
TORONTO-Management guru Peter Drucker said 'Culture eats strategy.' In working with over 150 cannabis companies around the world, I couldn't agree more. The newly legalized cannabis industry has grown quickly, often unexpectedly and with no playbook to follow. Adding to this roller coaster ride has been the double whammy of COVID-19 anxiety and domestic political turmoil. It would be understatement to say that most corporate cultures are suffering, if not outright toxic.
Culture is the norms and practices in an organization.  It is the operating system that governs and influence explicitly and implicitly every facet of an organization's activities – operations from procurement and production to training and customer service – and by extension what people do, say and think, professionally.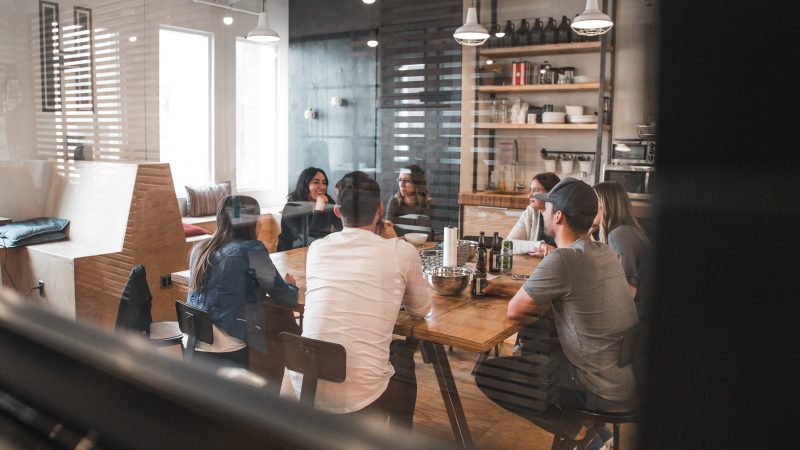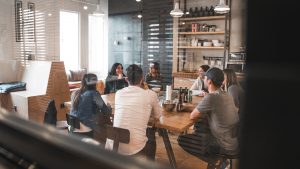 (A small company meets for lunch)
Cultural dysfunction takes many forms, each leading to significant business cost and risk.  For example, low employee engagement directly leads to higher turnover, recruiting challenges and various problems such as increased number of sick days taken, substance abuse and corporate theft. Overall, a sick culture will hinder collaboration, create misalignments between individual & department actions and corporate goals, reduce staff productivity.
While cannabis-specific data is hard to come by, most American and Canadian workers are not happy. In 2021, voluntary employee turnover (i.e. workers quitting) reached record levels. They are calling it the "Great Resignation"   At the same time, tens of thousands of cannabis (and other private sector) jobs, at all levels, remain unfilled. Worker disinterest is obviously a multi-factorial problem but clearly, workplace culture plays a major role. New research bears this out. One study found that nearly two-thirds of employees listed organizational culture among the most important reasons they stay with their current employer — or start looking for another job. Another study found that culture is the single best predictor of employee satisfaction, ahead of compensation and work-life balance.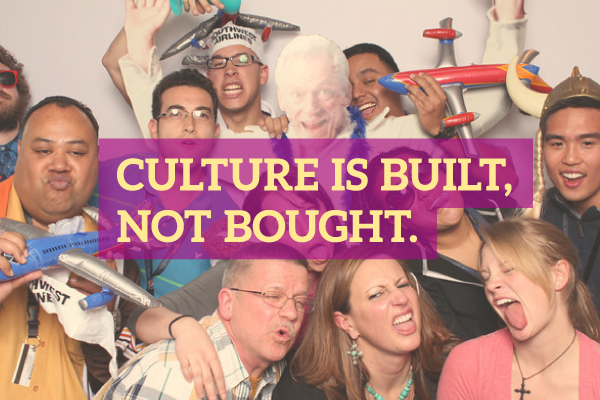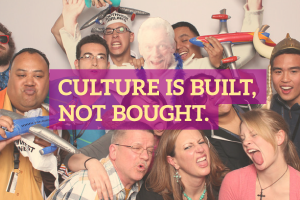 Addressing cultural consideration is not just for sick companies.  Cultural renewal can also be a strategic and financial enabler. Having a healthy and vibrant culture delivers a variety of hard and soft benefits.  For example, lower employee turnover reduces HR costs, enhances productivity, and minimizes operational downtime and errors.  Furthermore, a more engaged and trusting workforce tends to be more innovative, collaborative and willing to change. Not surprisingly, the industry roles models for many cannabis leaders – pharmaceuticals, consumer packaged goods and tech – tend to have healthy, fulsome and purpose-driven corporate cultures that more easily adapt over time to reflect market considerations.Cultural vitality is attainable, in my experience and based on research, by getting the following 10 things right.  I have listed them into five prescriptive 'what we need to dos' and five foundational values or 'how we will operate'
What we need do?
Become Mission-driven – having a meaningful purpose and being true to it is the best way to motivate individuals and strongly align around your strategy, brand promise and capabilities. This mission is not just a collective purpose; it should translate down to teams and help foster esprit de corps across and up/down the organization .
Develop & recruit supportive leadership – everything begins and ends with the tone set by leaders, from the Board all the way down to front line management.  Leader needs to be servant-driven and model the right behaviors for all employees. Toxic managers need to be quickly identified and re-aligned to the firm's mission and values. If this is not possible, they should be quickly exited before they can do further damage.
Create a learning environment – in a sector with no playbook, the rules are written in real time.  If your company doesn't regularly capture insights, and then put them into practice you will perish – and employees will stagnate. Creating this type of environment requires the right knowledge-management tools, training materials and time carved out in people's busy schedules for real learning and sharing.
Cultivate problem solving competencies – problems are endemic in a cannabis business. There will anticipated problems, and ones that can come out of left field. Calmly and effectively coping with them requires organizations to enhance their (or hire for) problem-solving competencies and then push these skills and the corrective decision making down to the lowest possible level;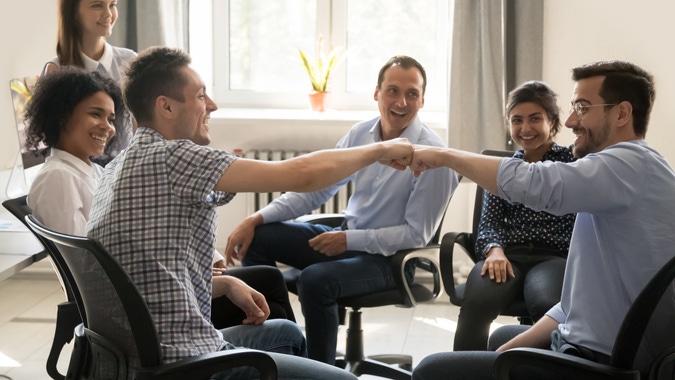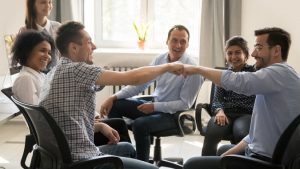 5. Pay attention to quality, everywhere – When it comes to individuals and teams, insisting on high and professional work standards (i.e. doing things right the first time) saves time and money.  More importantly, being lax when it comes to compliance activities, financial management and product quality can end up being fatal. Two ways to ensure high quality is to pay close attention to detail and insist on making fact-based decisions (where the facts are available).
How we will operate?
Insist on respect – Organizational respect is when all workers and managers are treated with courtesy, consideration, and dignity, and their perspectives are taken seriously.This is not to say that expectations are not set high or that direct and honest feedback is not given.  Rather, it is about treating employees as well as partners as unique human beings and not as resources or cogs in a machine.
Minimize bull crap – While bull crap is difficult to define, you know it where you see it.  I consider it the unhealthy 'friction' caused by poor management and hidden agendas & pathologies. Bull crap-lite cultures frown on excessive politicking (people being people, you will always have some), are transparent, set realistic objectives & goals, and appropriately manage employee expectations.
Foster Trust – A low-trust environment will always be politically hazardous, disempowering and emotionally-crushing, leading to an unimaginative, plodding and change-resistant operation.  Leaders, collaboration mechanisms and performance plans must afford the employee the opportunity, non-judgemental space and encouragement to make role & skill-appropriate decisions, to 'lean in' during important conversations and experiment with new ideas or ways of thinking and acting.
9. Keep connected – Effective communications is the lifeblood of every company. Leaders need to be mindful of the axiom, that you can't write it well if you haven't thought it through well. As every firm and business is different, careful consideration should go into defining and optimizing the desired communication (by frequency, cadence, tone expectations, channel preference, audience, type) particularly when dealing remote staff, external partners and disparate operations.
Foster diversity and pluralism– Of course, the make-up of an organization should represent their communities and where possible align corporate to social goals. But to truly develop cultural strength, diversity efforts should go beyond physical appearance, age, ethnicity etc and embrace pluralism.  In a pluralistic culture, the morality and power of diversity is welcomed and supercharged by encouraging divergent opinions (to avoid groupthink), fostering new thinking approaches (triggers innovation) and incorporating informal employee & partner networks (new modes of collaboration).
To be clear, being cultural healthy is not the sine qua non of corporate achievement.  Yet, I can't think of one successful company that has thrived over the long term with an unhealthy and toxic culture. Building or supporting a strong culture in the cannabis space is not easy, especially when companies are young, quickly scaling up (and out), cash starved and experiencing rapid change or turmoil.  Irrespective of our sector's challenges, senior leaders can ill afford to ignore this strategic issue.
(The author: Mitchell Osak)
Yes, competitive pay and benefits are important; however they are insufficient factors on their own.    Leaders looking to revitalize their culture should begin by thinking about their corporate 'why', prioritizing cultural well-being in their planning exercise, developing strong HR capabilities and getting an honest read from employees on their sentiments, engagement and intent.
Please contact me if your company needs a culture check-up or wants to take their culture to world class levels at Mitchell Osak, CEO, Quanta Consulting Inc @MitchellOsak [email protected]
Editor: All Rights Reserved 2022 Highly Capitalized and Mitchell Osak. The team at HCN invited Mitchell for this interview. We thank Mitchell for his sharing his opinion in this article.
Latest News