Navigating The Cannabis License Application Process in Connecticut
HARTFORD, CONNECTICUT– It was sometime in January of 2021 when Governor Ned Lamont announced that cannabis consumption and sales would become legal in the Constitution State. White Oak Apothecary, back then formed by just my husband and I, started to network and get insights from industry experts to join the cannabis industry in Connecticut. Legalization became official on June 17th 2021 which officially started our company's journey.
Anyone in the industry may relate to the experiences described here. Our project has evolved as the legislation, the state, and the Social Equity Council define and redefine how prospective applicants can join the lottery process.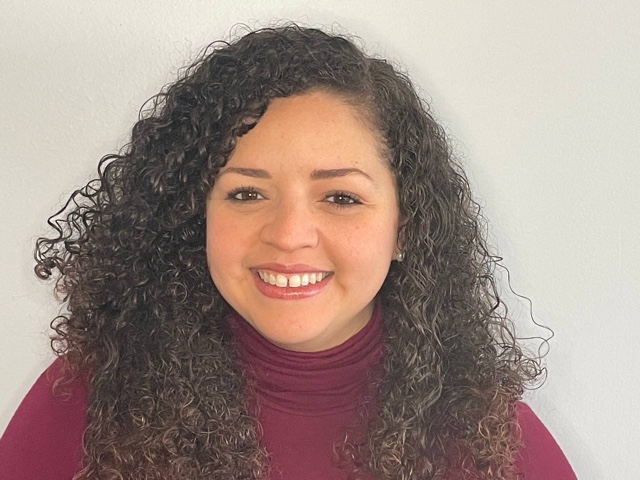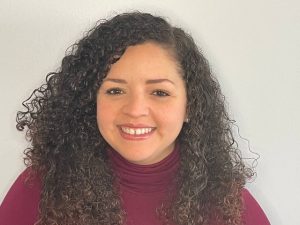 The Author, Dr. Angie Frytz
With legalization, the state created a Social Equity Council which is tasked with ensuring that the individuals most affected by prohibition get equitable access to licenses and other business opportunities, to retribute on decades of pain and suffering on these communities. It has been with this in mind that the Council has defined the qualifications of a Social Equity Applicant, as these individuals have reduced rates on lottery applications and other benefits still yet to be defined by the Council. This Council was also tasked with determining application requirements for non-social equity applicants, which will play a role in our journey as we will see later on.
 Our main business model has been described as a tall order in the industry; our company aims to be vertically integrated by obtaining cultivation, retail, product manufacturer and product packager licenses, all of this with a heavy focus on an organic and sustainable cultivation process. The cultivation license is one of the most sought out in the state followed by retail licenses, and no wonder, since: 
The market is estimated to be of $1.25 billions by year 4 of sales.

There will be limits in the total number of licenses issued out in the state, making every license very valuable for its earning potential

Connecticut is the gateway to New England; after cannabis is de-scheduled and legalized at the federal level, interstate commerce will play an important role in the cannabis industry and Connecticut will be a key player at this stage.
Considering all this, our company has worked with industry experts and partnered up with legal and PR council to navigate this process, and it has proven to be more challenging than expected. By late December the team had a plan as the time-frame for all lottery applications had been announced by the Social Equity Council; the state had issued a notice stating the application period for cultivation licenses started February 3rd and would end on May 4th 2022, giving 90 days to applicants to submit the documentation and fees required. 
It wasn't until early January when it was revealed that cultivation licenses would not be guaranteed to go through the previously mentioned lottery process; instead, any prospective cultivator would have the "option" to surpass the non-guaranteed lottery process by finding an individual eligible to be a social equity applicant, a location in a disproportionately impacted area (DIA, as defined by the state), and the entry fee of $3,000,000 dollars. Apart from the incredibly pricey entry fee, there are a few caveats associated with these requirements:
The social equity applicant must be 65% owner of the company for at least 36 months before the license could be "sold" as a regular (non-social equity) license.

A disproportionately impacted area is a geographical location as defined by the state using a mathematical formula with information obtained on the census tracts in the state, "that has either a historical conviction rate for drug-related offenses greater than one-tenth, or an unemployment rate greater than ten percent, as determined annually by the Social Equity Council"

[quote]

.
This disposition by the state has had an enormous impact in our business model and overall project. In our capital raise, it has been quite tricky to explain this process to potential investors as it has been "a hard pill to swallow" to pay $3,000,000 dollars fee and relinquish 65% of ownership to another individual right out the gate. it has also been challenging to find a DIA property that also has the necessary utilities, terrain, zoning approvals, etc. 
It hasn't helped our cause either that many of the towns containing DIAs have put moratoriums in place whitelist the application period is ongoing. These moratoriums were put in place due to the high volume of inquiries the towns have received as they need to update their zoning laws and regulations, while also requesting feedback from citizens themselves to approve or disapprove the establishment of cannabis businesses within town limits.
Even with all and more of these difficulties, we have made tremendous progress, town council back-up and other important steps to successfully apply to the main license in which our business is built on. 
The town of Norwich has been very welcoming of cannabis businesses, and they are currently supporting efforts of operators to bring the tax income to the area when sales begin. Justin has been in contact with town representatives to secure a property with the necessary zoning permits, utility services access, and the correct topography (among other requirements) for our greenhouse facility.

We have vetted a social equity partner with an impressive business background in Connecticut. She has been an entrepreneur with over 10 years of experience managing her business and her local brand, and a cannabis patient and advocate. 

We have spoken with seventeen investors and have three more interviews in the next few days; there is one investor willing to finance part of our seed round, and we are in talks with a second one interested in partaking as well. 

We also have a plan B, in case our plan A does not work out. But for now, we are cautiously optimistic with our plan A.
Our journey has been incredibly challenging so far, we know getting to the top of this mountain is the beginning of the next one; the real challenge will come when we get our licenses, since building, establishing, running, and maintaining a successful cultivation operation and (hopefully) a vertically integrated entity is not for the heart fainted. However, all the challenges we are facing now are preparing us for the greater ones to come once we get the licenses awarded. One thing we have quickly learned in this journey is to be flexible; things change all the time, and one must be able to adapt and pivot as the industry and legislations demands it. 
One thing for sure for us at White Oak, is that cannabis is a sacred plant that deserve to be accessible by anyone who needs it; and we are taking on the challenge of making this happen in the great state of Connecticut. 
Find out more about Angie's business: White Oak Apothecary by clicking this link here.
Copyright © 2022 Highly Capitalized and Angie Frytz. All Rights Reserved. Not to be reproduced without explicit written permission from Highly Capitalized.
Latest News