Mile High State Consumed $10 Billion Dollars Of Cannabis
DENVER – Colorado cannabis businesses have cumulatively sold $10 billion of cannabis since 2014, according to new data released by the Colorado Department of Revenue (CDOR) on Tuesday. As of January, the state has collected $1.63 billion in tax and revenue fees since 2014, according to the data.
Data from the department shows Colorado ended 2020 with nearly $9.98 billion in total cannabis sales cumulatively.  Spurred, no doubt, by stocking up during the COVID-19 pandemic, 2020 was a record-breaking year for Colorado cannabis. The state sold $2.19 billion in cannabis products, a 25% increase from the previous year.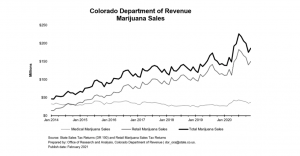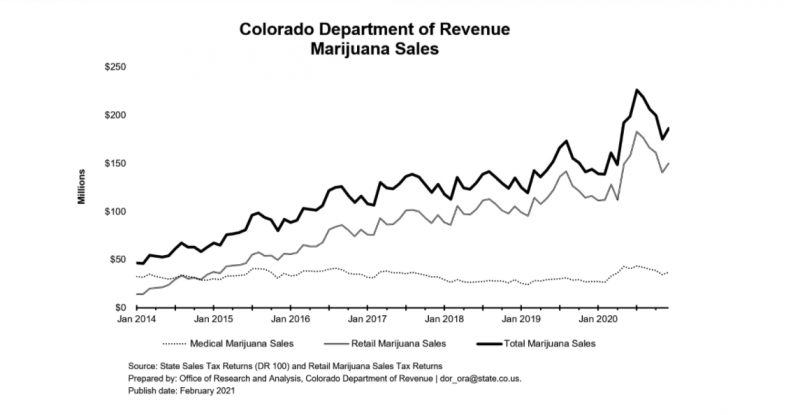 The new year looks to continue the trend. Cannabis sales in Colorado in January  – combined medical and recreational –continue to impress with recorded sales of almost $140M in that month alone.  Most of the sales are from Denver area which also has the most dispensaries.
For more information, visit cdor.colorado.gov.
Latest News