"Lab-Shopping" Is Holding Back The Cannabis Industry
LOS ANGELES- In recent years, the cannabis industry has experienced tremendous growth, with more and more states legalizing both recreational and medical cannabis use. With this growth, there has been an increasing demand for cannabis products that are potent and reliable. As a result, many cannabis brands have turned to lab shopping, a practice in which they shop around to find the highest levels of cannabinoids in their products.
Lab shopping has become a growing trend in the cannabis industry, and is nothing new. How it works: it involves submitting samples of cannabis products to multiple testing labs until they find one that provides the desired potency results. The problem with lab shopping is that it leads to inconsistent and unreliable test results, as labs may use different methods and equipment to test for potency. Some deliberately tinker with the cannabinoid levels essentially to increase their lab's profits.
Moreover, some testing labs may be more lenient than others when it comes to testing for potency, and may even provide inflated results to win business from cannabis brands. This practice is not only misleading to consumers but also puts the credibility of the entire industry at risk.
In addition, lab shopping is problematic because it puts undue pressure on testing labs to provide the desired results, rather than accurate results. This can compromise the integrity of the lab and ultimately harm the industry as a whole.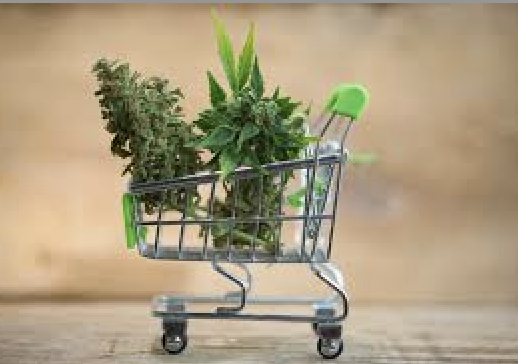 To combat the practice of lab shopping, there are several solutions that can be implemented. First and foremost, there needs to be greater transparency and standardization in the testing process. This can be achieved by creating a uniform set of testing standards and protocols that all labs must follow.
It's crucial to establish an independent regulatory body to oversee the testing process and ensure that labs are following the established standards. This will help to eliminate any potential conflicts of interest and ensure that the testing process is fair and unbiased.
It's also essential for cannabis brands to prioritize accuracy and consistency over potency. Rather than shopping around for labs that provide the highest levels of cannabinoids, brands themselves should focus on finding a reputable testing lab that is committed to accuracy and consistency. This will ultimately benefit the industry by promoting transparency and consumer trust.
Meanwhile, for brands to grow, cannabis brands should proudly prioritize accuracy and consistency over potency, and take time to describe important information like the entourage effect. By taking an anti-lab shopping position, brands could differentiate themselves from their competitors by explaining the many benefits (on pack, online and in-store) to the consumer.
Brands can also invest more in educating the budtender when it comes to explaining their products' benefits beyond THC. By taking these steps, the industry can promote transparency and ensure that consumers have access to safe and reliable cannabis products and not a bunch of phony COAs (Certificates of Analysis).
Highly Capitalized © 2023, All Rights Reserved. The main image features a hoodie from the Cynical Stoner collection. The image was reproduced with permission from the owner, Kristen Yoder. For purchasing, you can find out more about the great line of cannabis merchandise by clicking this link.
Latest News