International Cannabis Business Conference Berlin 2022 – 6 Smart Money Takeaways From a Management Consultant
BERLIN- Every year ICBC Berlin promises to be Europe's biggest and most influential cannabis business conference. Having attended this event annually, I can confidently proclaim that ICBC Berlin 2022 surely hit the mark!
Spurred by the glimpse of Germany's adult-use legalization, this year's conference attracted a global and mature audience ready to deploy capital, sign partnership agreements, and otherwise be present at the table when the game begins. Or has it already begun?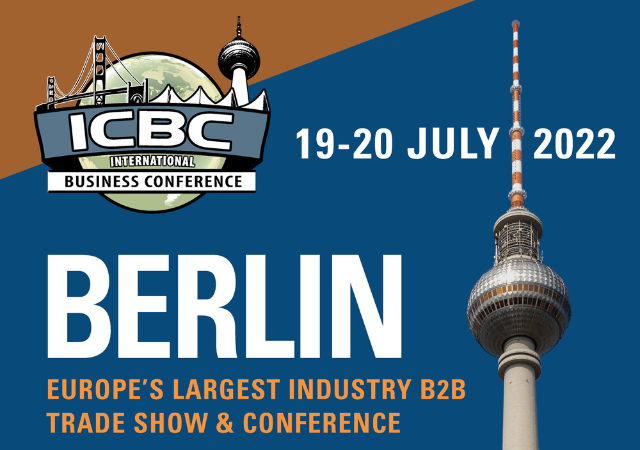 The conference featured a diverse list of speakers and panelists, touching on a broad range of issues, from German medical and adult-use regulation, to business, tech, and research trends in the broader cannabis industry. Coupled with the hundreds of enthusiastic exhibitors and off-campus networking events, cannabis week in Berlin had something for everyone… Did I mention a performance by Grammy-winning reggae band Morgan Heritage!?
With the irrational exuberance that comes from the potential of the world's largest adult-use market, it's prudent to cut through the fat and gather actionable data points. Otherwise, all we'll  have to show from a week in Berlin is an expanding beer belly, and the infectious optimism of vested industry professionals.

The author of this article: Leonid DéWarrior
Here are my top Smart Money takeaways from ICBC Berlin 2022:
German adult-use is happening slower than most people think – the needle is unlikely to move before Q1 2024.
While this view could be read optimistically as "we're only a year and a half away from legalized sales," it could also be interpreted as, "Q1 2024 is the end of the current German legislative period and the legislators in a new coalition may view things differently." Don't be surprised if another country makes a complete turn toward implementing  adult-use legalization before Germany.
The relationship between adult-use and prescribed flower on the medical market is unclear and medical wholesalers are too focussed on the now to explore the "what's next."
Medical wholesalers poll patients to determine the market viability of products. By American standards, those patients barely have access to flower,  let alone alternate modes of cannabinoid delivery. The result is wholesalers focus wholly on improving their flower offering while underinvesting in lobbying and  product lines to replace the inevitable drop in flower prescriptions when Germany shifts towards adult-use.
Advanced methods of cannabinoid delivery are interesting on a theoretical level but the cannabis investor base doesn't understand pharmaceutical product development timelines and budgets – who are the hybrid VCs who see the intersection of canna and pharma?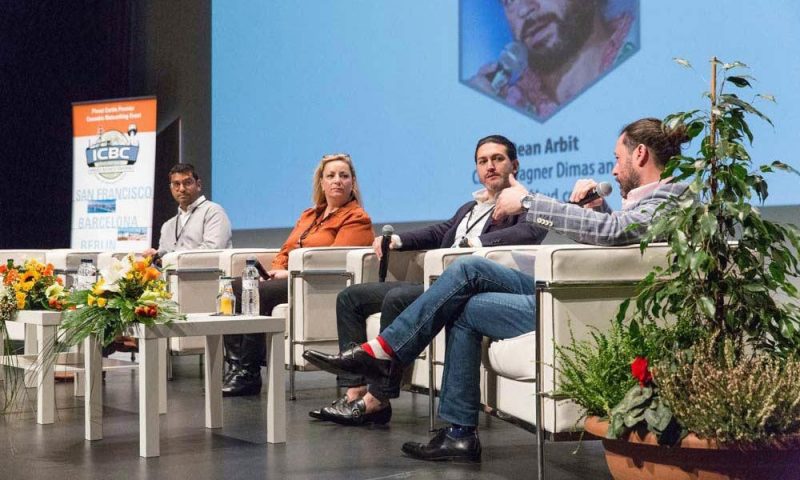 It's no surprise that European cannabis conversations often drift into pharmaceuticalizing cannabis. GW/Jazz is, of course, European with two registered medicines on the market, and many more canna-pharma startups stand ready to become their next iteration. I'm inspired by advanced methods of pulmonary delivery, from SMI to DPI, and biometric monitoring built into administration devices. This is the future and it's pretty rad, not only from the point of view of higher bioavailability, but also the exact dosages that can be administered and monitored. The paradox of these ventures is they are looking for cannabis investors while promising pharmaceutical risks and return profiles. The hybrid business model is one we advise to all of our canna-pharma clients and are always on the lookout for investors who get it.
Terpenes are central to every facet of cannabis consumption – from medical to therapeutic, from smoking to ingestion. Terpene forward brands will have greater longevity than potency chasers.
German patient surveys show a preference for organic, non-irradiated flower – often remarking that it "feels stronger than comparable brands with similar THC percentages." The demand from wholesalers for clean, full terpene, non-irradiated flower has been significant and it's clear that chasing potency alone will not lead to patient retention. The entourage effect is real and it's experiential! Once patients inhale, taste, smell a full terpene product, there is a natural resonance. Rather than building brands around minor (permitted) cannabinoids and high-THC percentage, why not build experientially significant brands around terps?
Regulators listen to facts not opinions. They'll make up their own opinions based on the facts. Present your case with data but curtail the activism for best results.
The brands and ventures that succeed in Europe focus on a long term approach. Research, clinical trials, independent data validation – all of it! Swaying European regulators and MPs with flashy presentations, promises of post-Covid economic recovery, attainment of UN SDGs or any other cake icing won't work!  Invest in the research, validate the research through recognized unbiased authorities, and present the data in a measured and audience-appropriate manner. It may take 3x longer than launching a brand in New Jersey, but this is the game if you want to play in Europe.
Community is the new currency. If you're throwing people under the bus to get sales and recognition, you're likely sticking out like a sore thumb in today's dynamic and supportive industry. Kindness and word of mouth matter.

Image: Berlin
While this should be a given, medical cannabis is a rapidly expanding and globalizing industry. Meaning not all of our new colleagues come from the share-a-joint culture of the West Coast or inclusive conversations of Dutch coffeeshops. What I found comical is the term "competitor" being thrown around. In an industry that has barely found its foundations, building and solidifying the grounds for mutual success is more important than short-term incremental wins. Competitors who share nothing but a paper license in a country that has yet to export any product fighting for the promise of foreign investment… my old NYC self can't help but smirk with an expletive in mind!
With Europe and its nearly 750 million inhabitants promise to be a larger cannabis market than North America, the focus on Germany is warranted. Keep an eye on this market, along with Switzerland, Europe's pharma capital, for signs on how the split between medical and adult-use will be regulated and marketed on this continent.
To experience these newly forming markets for yourself, I wholeheartedly invite you to come out to ICBC Berlin or CB EXPO Zurich.
By Leonid Kotlyar, DéWarrior Unlimited B.V., Founder & President
Highly Capitalized thanks the author for his insights in this opinion piece. Leonid is the founder and president of DéWarrior, a regenerative management consulting firm dedicated to the cannabis industry. Prior to DéWarrior, Leo spent 12 years in institutional capital markets and derivatives, building the foundations of Environmental, Social, Governance (ESG). Find out more about the author at https://www.dewarrior.com/ 
Latest News