First-Of-Its-Kind Research Planned In Australia On How Psilocybin Treats Anxiety
SYDNEY–Australian researchers plan the world's first study into whether magic mushrooms can help treat general anxiety.
They plan to recruit participants with general anxiety disorder sometime next year.
Incannex Healthcare will work with Monash University Human Research Ethics Committee to launch their second-phase clinical trial.
They plan to test the medicine in conjunction with pre and post integrative therapy.
Psilocybin is the active chemical in magic mushrooms that is increasingly being seen as an aid to mental health.
Monash University Head of Clinical Psychedelic Research Paul Liknaitzky is leading the trial. In a statement, he said this was a major step forward in the fight against mental health disorders.
He added that the therapists will also be offered psilocybin to help them understand exactly what the patient is going through.
"This is a solid step in the development of what we hope will be a highly effective treatment for people suffering under the weight of severe anxiety," Dr Liknaitzky said.
"For the first time ever, we're able to provide supported psilocybin sessions to research trial therapists to better equip them to accompany our clinical participants through profoundly unfamiliar terrain, potentially improving treatment outcomes."
Paul Liknaitzky told The Age late last year that the current approaches to mental illness are often unsuccessful, but added that psychedelic-assisted therapy could be effective in treating such illnesses.
He said: "A lot of people are inclined to think about it as a drug treatment, as a chemotherapeutic treatment, whereas it's really a combination of drug and talk therapy within a conducive setting."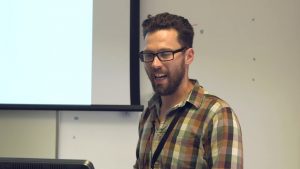 Monash University Head of Clinical Psychedelic Research Paul Liknaitzky
Researchers have been campaigning to allow the research into the mushrooms compounds but have been inhibited by the failed War on Drugs.
Mind Medicine Australia wrote on its website: "The rescheduling would move these medicines from Schedule 9 of the Uniform Scheduling of Medicines and Poisons (which deals with Prohibited Substances) to Schedule 8 (which deals with Controlled Medicines).
"The changes proposed by Mind Medicine Australia will not affect existing legal controls on illicit use or supply.
"The rescheduling will enable psychiatrists and specialist addiction physicians to more easily access these medicines to augment therapy for patients suffering from key mental illnesses such as depression, PTSD and for the depression and anxiety often associated with a terminal illness diagnosis (and hopefully in the future for substance abuse, OCD, anorexia and early-stage dementia)."
Latest News