Analysis: What is the Psychedelics Industry? Part 1 of 4
PORTLAND– What is the Psychedelics Industry? Psychedelic substances, once derided as dangerous drugs with no medicinal value, have now reclaimed their rightful places as respected medicines with great therapeutic potential. 
Most psychedelics are no more harmful than pharmaceutical medications intended to treat the same conditions. They're widely available in nature and remarkably easy to source. The only issue with psychedelics is regulation: Most countries around the world still follow archaic "War on Drugs" rules when dealing with psychedelic medicines.
All that is starting to change. Publicly traded companies with significant market caps are starting to develop psychedelic medications for depression, anxiety, PTSD, inflammation, opioid addiction, and even liver disease. Quite a few psychedelic substances are currently being developed into mainline medications, chief among them being psilocybin, DMT, ketamine, MDMA, and LSD.
Join us here for a news series investigating the new emerging market of psychedelic medicine in Highly Capitalized's new four part series appearing in March 2022 only on Highly Capitalized.
What are psychedelics?
From the Greek words psyche and delos, a "psychedelic" is a substance that "manifests the psyche" in a new or unusual way. In other words, psychedelics allow your mind to enter new configurations that are hard to access without pharmacological assistance. 
History of psychedelics
The term "psychedelic" is attributed to LSD-guru Dr. Humphry Osmond, and by the mid-1960s, drugs like LSD and magic mushrooms were commonly referred to using this new phrase. There is still no clear definition of which substances are psychedelic and which are not, but if a drug you take radically reorients your mental processes, "psychedelic" is a good word for it.
Easy to manufacture, store, and distribute, LSD was the primary synthetic psychedelic in use during the 1970s and 1980s. In the last two decades of the 20th century, though, additional psychedelic substances, including ketamine, DMT, and MDMA started gaining popularity.
This initial handful of pharmaceutical psychedelics were soon joined by the likes of 2C-E, 2C-B, and dozens of other powerful man-made psychoactive compounds. Despite originally being produced for research purposes, many of these synthetic psychedelics were subsequently leaked into the black market.
Beyond this, archaeology shows us that some ancient world civilizations from the ancient Greeks to the Chinese, were all at least aware of many psychedelic plant medicine benefits.
Psychedelics in the modern age
These days, psychedelics are largely seen as party drugs, and many users fail to take advantage of the vast therapeutic benefits these medicines can offer. Opening the mind to better ways of thinking and confronting the spirit with its immortal nature, psychedelics have the potential to entirely turn your life around. All too often, though, modern psychedelic users ingest these substances in irresponsible ways that could worsen latent psychiatric conditions.
There's a rising call in academia and pharmaceutical science for psychedelics to be used carefully and purposefully within clinical settings. Initial research into the potential benefits of psychedelic substances cannot be ignored: There's already reason to believe that psychedelics may be more effective for some conditions than accepted pharmaceutical treatments.
In our time, we may see psychedelics come out of the darkness of the black market and into the clear light of day of the regulated economy. The psychedelics industry won't get there on its own, though: It needs our help to reach its full potential.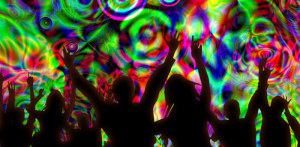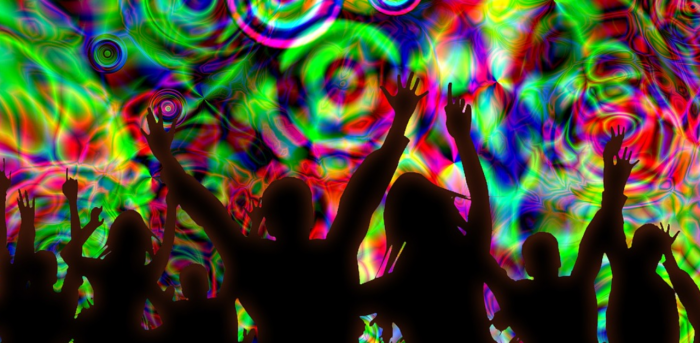 (Party goers often use drugs to amplify their party experiences)
What do psychedelics do?
Psychedelics change your mental state, allowing new experiences to take place. The potency of the psychedelic experience depends on the substance you use and the dose you ingest, but even very small doses (microdoses) of psychedelics can have profound observable effects.
Despite their powerful, often life-changing benefits, psychedelics are generally very safe compared to mainline pharmaceuticals. The main reason for this safety discrepancy is that the majority of psychedelics are natural or easy to synthesize while pharmaceutical drugs often consist of complex cocktails of chemicals.
Psychedelics are primarily being looked at for their ability to help with psychological conditions, but certain psychedelic substances have also been found to be effective for chronic physical ailments. The psychedelic psilocybin, for instance, contains dozens of distinct compounds, and some psilocybin compounds affect the body more than the mind.
When ingested repeatedly in large doses, psychedelics can cause judgment impairment or lead to psychosis. As a result, it's necessary to use psychedelics in controlled, clinical settings to derive the full benefits of these revolutionary medicinal substances.
Are psychedelic substances medicines?
Yes, many psychedelic substances are considered to be medicinal. In fact, the majority of psychedelics, including MDMA and ketamine, had their start as pharmaceutical medicines.
Other psychedelic substances, such as psilocybin and DMT, have been used in primitive cultures for thousands of years. Every psychedelic substance appears to have medicinal application even though no two psychedelics are exactly alike.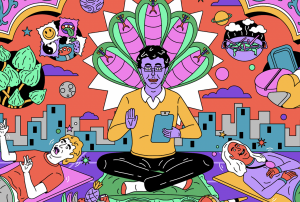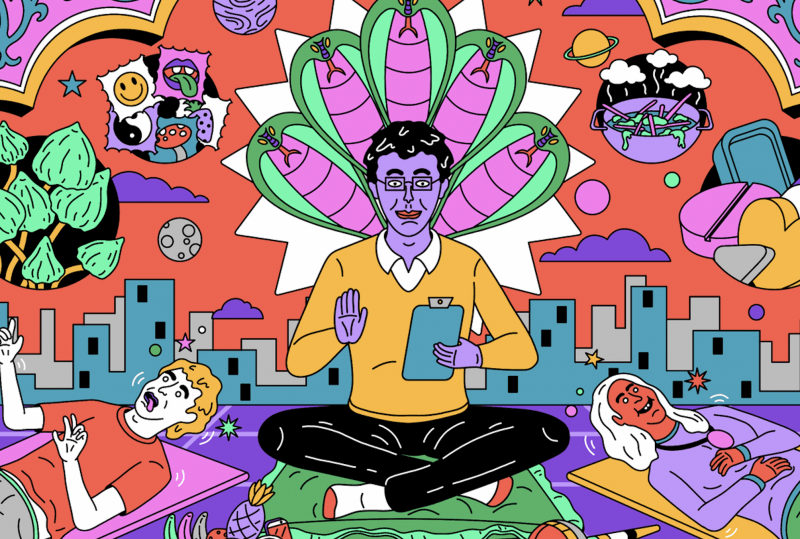 What is the psychedelics industry?
The psychedelics industry is a segment of the economy that has recently emerged to service investor interest in the development of mainline psychedelic therapies. Given the success of medicinal and recreational cannabis capital allocation efforts, investors are on the hunt for the next big thing.
One of the main draws of the psychedelics industry is its increased overlap with the pharmaceutical industry compared to cannabis. These days, cannabis is primarily viewed as a recreational drug, but the first psilocybin-based drugs, for example, will almost certainly be marketed as prescription medications.
What is the current status of the psychedelics industry?
The psychedelics industry remains in its infancy. There are quite a few publicly traded psychedelics companies that are now in the research-and-development phases, but no psychedelic pharmaceuticals (aside from ketamine) have yet been federally approved for medical applications.
Existing regulatory hurdles must be overcome before the fledgling psychedelics industry can spread its wings. The majority of psychedelics are still viewed as scheduled drugs, making them close-to-impossible to market within existing regulatory frameworks.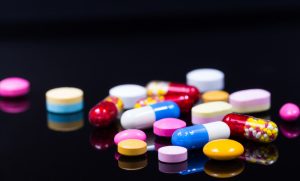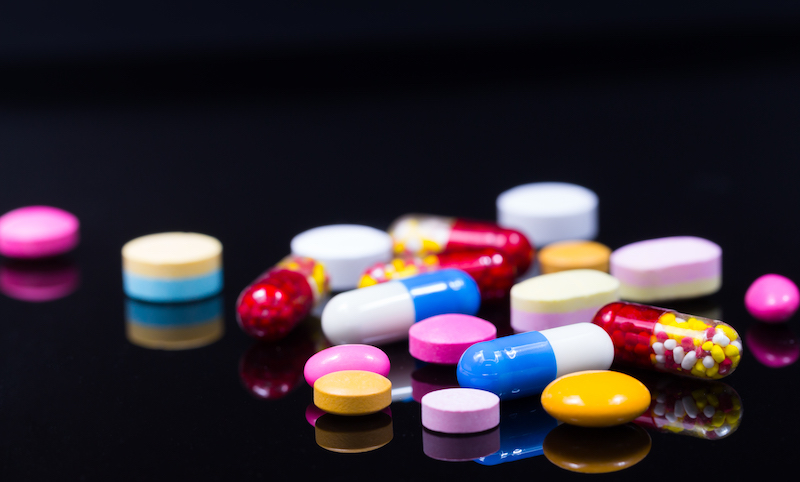 What can we expect from the psychedelics industry?
There isn't a lot we can concretely predict regarding the psychedelics industry within a short timeframe. Eventually, though, psychedelics are all-but guaranteed to replace certain existing therapies due to their increased efficacy, improved safety, and decreased cost.
Along the way, we'll experience a sea-change in the field of psychotherapeutics. Any heady optimism there once was regarding the safety and usefulness of mainstream pharmaceutical drugs has long-since faded, and both Big Pharma scientists and curious consumers are embracing psychedelics as viable alternatives.
Who are some of the top players in the psychedelics industry?
In part two of this series, we'll look more closely at the players who are currently making the biggest splash in the publicly traded psychedelics industry. Here's a brief preview of the movers and shakers we'll cover:
1. Numinus Wellness (TSXV: NUMI)
Numinus, named for the word "numinous" coined by 20th-century psychoanalyst Rudolph Otto, has begun offering ketamine therapy within this controlled substance's rigid medical regulatory framework. This publicly traded psychedelics company has also raised significant capital to expand its psilocybin and MDMA research efforts, which include some of the world's first modern clinical studies into psychedelics. 
2. Atai Life Sciences (NASDAQ: ATAI)
Atai Life Sciences is currently investigating the therapeutic potential of nine different psychedelic compounds, including ketamine, ibogaine, DMT, and the active ingredient in salvia divinorum. This publicly traded German biotech company has produced a handful of psychedelic drug therapies so far, including Introspect and EntheogeniX.
3. Compass Pathways (NASDAQ: CMPS)
Compass Pathways is primarily focused on psilocybin therapies, and this UK-based psychedelics developer has conducted a handful of clinical trials into the usefulness of psilocybin for depression and other conditions. CMPS has historically been one of the most volatile psychedelics stocks, and the company is currently going through rough times.
4. MindMed (NEO:MMED)
MindMed has received a lot of attention due to high-profile investments from the likes of Shark Tank's Kevin O'Leary and Canopy Growth. Originally focusing on the potential usefulness of psilocybin for opioid addiction, MindMed has recently branched out into Project Lucy, an LSD therapy program designed to help with anxiety. They're also dabbling with 18-MC, a derivative of ibogaine, as a potential "antibiotic of addiction."
5. Cybin (NEO:CBYN)
After receiving a huge glut of initial investment, all eyes have been on Cybin to find out how effectively this Canadian company will advance the cause of psychedelic therapy. So far, Cybin has mainly focused on developing synthetic analogs of psilocybin compounds for use as depression, anxiety, and addiction therapies.
Psychedelics will transform mankind
For decades, users of mind-altering substances have contended that the real reason psychedelic therapies have been suppressed is their ability to change humanity. Psychedelic guru Terence McKenna once had this to say on the subject:
"Psychedelics are illegal not because a loving government is concerned that you may jump out of a third story window. Psychedelics are illegal because they dissolve opinion structures and culturally laid down models of behavior and information processing. They open you up to the possibility that everything you know is wrong."
Participants in psilocybin experiments and drug trials often report experiencing total shifts in their psychological perspectives. In some cases, a single dose of psilocybin or LSD administered in a clinical setting has been enough for patients to overcome depressive syndromes that resisted all other forms of treatment.
The spiritual impact of psychedelics aside, mainstream use of psychedelic therapies has the potential to entirely change the economics of modern psychiatry. Instead of prescribing patients drugs they take for years with no change, physicians may soon be able to prescribe psychedelic therapies that offer immediate, lasting benefits.
Highly Capitalized. Mark Collins. Copyright © 2022 All Rights reserved. Not to be reproduced without written permission from Highly Capitalized.
Latest News