10 Women Cultivators and Business Owners in Cannabis & Why We Should Support Them
MIAMI–The world is male dominated and it shouldn't be. Women are definitely the backbone and magic in every society in every nation.
The two highest IQ scores in history belong to women. In 2018, it was noted that women make 1.6 million of the veterans in the U.S, hold 49.5% of the payroll jobs in America, and own about 9 million firms.
Canadian women make 37% of all self-employed businesses and control $2.2 trillion in assets.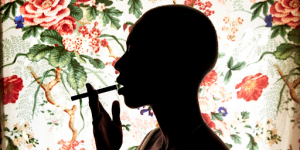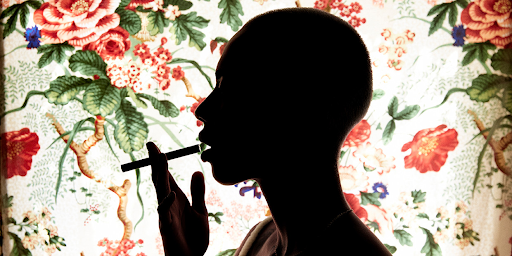 (Image: Lonny.com)
In the United States, women working for pay earn more than Japan's entire GDP of $5.2 trillion. If all paid working women in the United States decided to take a collective self care day off, it would cost the country almost $21 billion in terms of GDP. Canada without women would suffer. Their economy would be a quarter trillion dollars smaller without women. 
In an article published in 2019 by Pacific Standard, the headline read: "Agriculture Census Data Shows The U.S Has More Female Farmers Than Ever". In that article, the writer points out that that: 
"In the last Census of Agriculture, the average American farmer was white, male, and nearing his sixties. This year's Census, released on Thursday, gives us an updated image, which is still very white, but represents more women farmers than ever before."
These figures are specific to farming, not specific to cannabis farming/ cultivation. The numbers specific to cannabis aren't clear and that's mainly because cannabis is federally illegal, and there are no U.S Census numbers recorded. 
The Importance of Supporting Women in Cannabis
Women in cannabis makes sense. On a connectivity level, women and plants have a stronger connection. Plants grown by women are nurtured differently and therefore thrive differently. At a business level, diversity is key. Having a male dominated company is stone age thinking and with the new generations becoming legal age adult consumers, it will be hard to get their dollars with a male dominated structure. 
Lexington Law says: "Despite their young age, Generation Z holds $34 billion in buying power alone in 2020, and influenced household spending to the tune of $600 billion.
Deloitte says: "Gen Z no longer forms opinions of a company solely based on the quality of their products/services but also now on their ethics, practices and social impact. To win the hearts of Gen Z, companies and employers will need to highlight their efforts to be good global citizens. While focusing on the quality of the goods/services you provide is still important, a company's ethics are more important than ever."
NCR(.com) says: "Gen Z consumers want to know the brands they support also support the causes they care about, and if they don't, they have no problem taking their business elsewhere."
Something positive to highlight, a recent article focused on women in cannabis published by MJBizDaily in 2017, focused on women in executive level positions in cannabis. The article showed that: nearly 37% of the senior-level jobs at cannabis companies are held by women, and at the time, that figure was more than the national average of 21%. 
10 Women Growers/ Cultivators in North America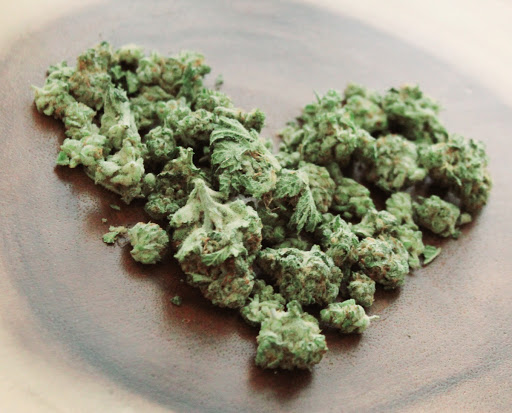 (Photo Credit: Vernon Clements/ House of Weird Perfection)
"It's a man's world" but James Brown has advised that it's "nothing without a woman" and so, here are 10 women in cannabis cultivation and business ownership that the world should know about:
Final Thoughts on Supporting Women in Cannabis
Women in cannabis makes sense considering all of the factors above and adding in that representation matters. According to Green Entrepreneur, women drive the majority of cannabis purchases: "women are the primary drivers of household purchasing decisions. Worldwide, women make roughly $13 trillion in earnings and control around $20 trillion in consumer spending". 
It's like Janessa Bailey said in a Leafly article: "there are 28 days in February dedicated to honoring the Black community, and 31 in March to honor women. But that isn't enough. We must actively choose to support women and minorities in cannabis 24/7/365."
Supporting women in cannabis and in all industries is the way of the future. For decades, male domination has been practiced and the state of society shows that a change is needed. 
Highly Capitalized © Author Veronica Castillo Copyright 2021 All Rights Reserved.
Veronica Castillo is a writer from Miami, with a pre-Cannabis background in insurance and human resources. Currently, she is a resident of the road exploring all things cannabis and hemp across the U.S.A.
You can follow Veronica's journey on IG @vee_traveling_veg_canna_writer.
Latest News