Green Thumb Industries Reduces Cost of Capital With New Financing
VANCOUVER, B.C.–Green Thumb Industries Inc. (CSE: GTII) (OTCQX: GTBIF), a national cannabis consumer packaged goods company and owner of Rise Dispensaries, earlier this month announced they had closed on a USD$217M senior non-brokered private placement financing.
GTI, one of the biggest Multistate Operators (MSO's) in American cannabis, said they plan to "use the proceeds to retire the Company's existing US $105 million senior secured debt due May 2023 and for general working capital purposes as well as various growth initiatives."
"History has taught us that the winners in new industries are those with the lowest cost of capital and the strongest balance sheets," GTI Founder and CEO Ben Kovler (pictured), said in a statement.
"Our successful non-brokered offering (gross=net) was supported by members of the management team in addition to a diverse group of new and existing high-quality, institutional investors who share in our strategic vision and plan to capitalize on the opportunities ahead."
"This financing represents industry-leading cost of capital in the legal cannabis industry and strengthens our balance sheet. This new capital will allow us to focus on shareholder value creation through strategic investments to scale our existing operations in addition to accretive M&A opportunities."
What Is Cost of Capital?
Cost of capital is literally the cost of capital necessary to make a capital budgeting project, say, building a new dispensary. Typically it's the weighted average of a firm's cost of debt and cost of equity blended together.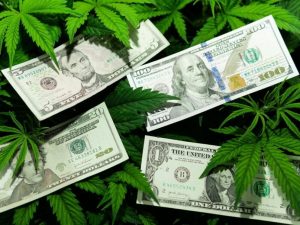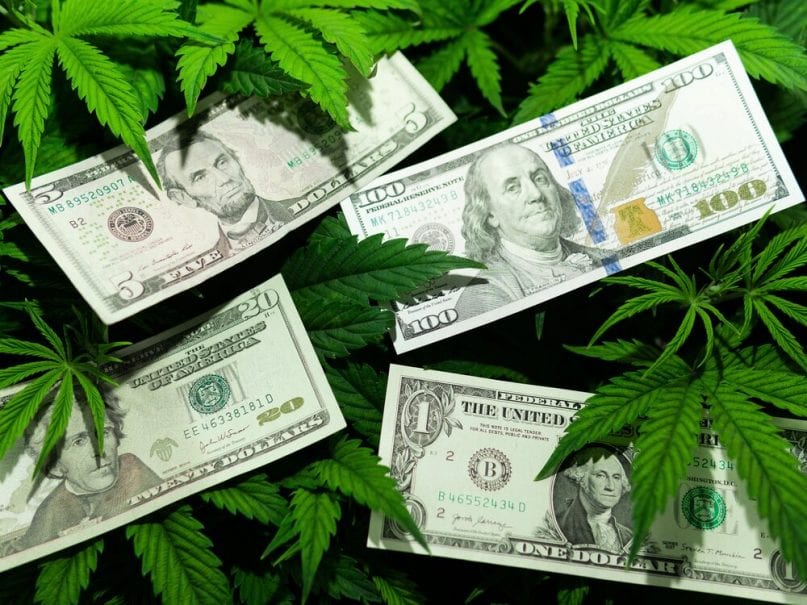 Importantly, smart investors use Cost of Capital as a yardstick it to determine whether an investment is worth the risk compared to the return. For example, when cannabis companies look at their cost of capital, they can judge whether a capital project is worth the expenditure of resources.
The cost of capital depends on the mode of financing used. It refers to the cost of equity if the business is financed solely through equity, or to the cost of debt if it is financed solely through debt. However, due to the limiting US Federal legislation around cannabis, cannabis companies are heavily restricted to capital, so many cannabis companies have turned to debt-financing.
Some companies such as cultivators, use a combination of debt and equity to finance their businesses and, for such companies, the overall cost of capital is derived from the weighted average cost of all capital sources, widely known as the weighted average cost of capital.
Ultimately, this release, from one of the bigger MSO's, shows the importance for cannabis companies to keep a cautious watch on their cost of capital.
Author: Sean Ryan, Highly Capitalized Copyright ©2021 All Rights Reserved.
Cautionary Note Regarding Forward-Looking Information 
This press release contains statements which may constitute "forward-looking information" within the meaning of applicable securities laws. Forward-looking information is often identified by the words "may", "would", "could", "should", "will", "intend", "plan", "anticipate", "believe", "estimate", "expect", or similar expressions and include information relating to the use of proceeds from the financing, plans to capitalize on future opportunities and the scaling of the Company's existing operations in addition to accretive M&A opportunities.
The forward‐looking information in this news release is based upon the expectations of future events which management believes to be reasonable. Any forward‐looking information speaks only as of the date on which it is made, and, except as required by law, Green Thumb does not undertake any obligation to update or revise any forward‐looking information, whether as a result of new information, future events or otherwise. The forward‐looking information in this news release is subject to a variety of known and unknown risks, uncertainties and other factors that could cause actual events or results to differ from those express or implied. When considering these forward‐looking statements, readers should keep in mind the risk factors and other cautionary statements in Green Thumb's public filings with the applicable securities regulatory authorities on the SEC's website at www.sec.gov and on SEDAR at www.sedar.com.
(This information is primarily sourced from GTI.  Highly Capitalized has neither approved nor disapproved the contents of this news release. Read our Disclaimer here).
Latest News