USA's 4th of July Weekend Cannabis Sales Forecast To Break Records
DENVER– The fourth of July is America's independence day. The U.S. national anthem, the 'Star-Spangled Banner,' recounts the famous battle of Fort McHenry, in the War of Independence and, since then, the day is famous for fireworks.

It will soon be also famous for firing up a cannabis joint and "blazing one down" to enjoy the holiday with cannabis. In fact, business intelligence from Akerna predicts that the upcoming 4th of July holiday weekend will bring in over $206,000,000 in legal national cannabis sales and be the biggest sale of cannabis ever for July 4th holiday.
Historical data shows that the Friday ahead of the 4th of July weekend spikes in sales, with this Friday, July 2nd expected to retail nearly $91,000,000, up 60% from an average Friday. This will likely be the second highest sales day of 2021, after 420.
"Year over year, we've seen a 23% increase in the number of products consumers and patients are purchasing for the 4th of July holiday weekend," said James Ahrendt, Business Intelligence Architect at Akerna. "With the holiday falling on a Sunday this year, dispensaries should be evaluating staffing and preparing inventory ahead of the weekend to ensure they are ready to accommodate these increases in both traffic and sales."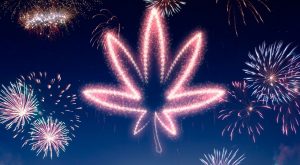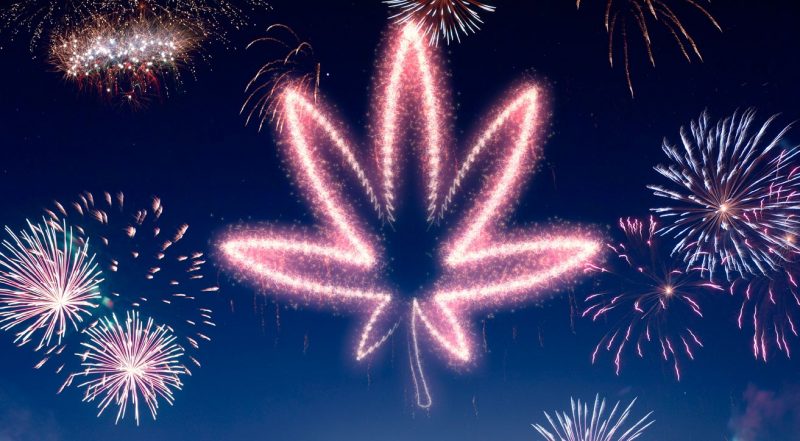 Saturday, July 3rd, should bring in another $72,000,000 of cannabis sales, and Sunday, July 4th is predicted to garner an additional $43,000,000. Sundays are historically the lowest sales day of the week, but sales will still be at record levels versus previous July 4th.
Other predictions for the holiday weekend (7/02 – 7/04):
Average order total:

$8 more – up to $109 from $101 (2021 average)

Average basket size:

3.6 products per purchase

Category sales:

Flower – 49%
Cartridge/Pens – 31%
Concentrates – 10%
Infused Edibles – 9%
Other – 1%

Demographics:

61% male
39% female

Sales by age groups:

Under 30 – 29%
30-40 –31%
40-50 – 20%
50-60 –11%
Over 60 – 9%
Forward-Looking Statements:
Certain statements made in this release are "forward-looking statements" within the meaning of the "safe harbor" provisions of the United States Private Securities Litigation Reform Act of 1995. When used in this press release, the words "estimates," "projected," "expects," "anticipates," "forecasts," "plans," "intends," "believes," "seeks," "may," "will," "should," "future," "propose" and variations of these words or similar expressions (or the negative versions of such terms or expressions) are intended to identify forward-looking statements. Such forward-looking statements include but are not limited to statements regarding the ability of the MJ Platform team to help operators make decisions through analytics and reporting. These forward-looking statements are not guarantees of future performance, conditions or results, and involve a number of significant known and unknown risks, uncertainties, assumptions, and other important factors, many of which are outside Akerna's control, that could cause actual results or outcomes to differ materially from those discussed in the forward-looking statements. Important factors, among others that may affect actual results or outcomes, include (i) Akerna's ability to maintain relationships with customers and suppliers and retain its management and key employees, (ii) changes in applicable laws or regulations, (iii) changes in the market place due to the coronavirus pandemic or other market factors, (iv) and other risks and uncertainties disclosed from time to time in Akerna's filings with the U.S. Securities and Exchange Commission, including those under "Risk Factors" therein. You are cautioned not to place undue reliance on forward-looking statements. All information herein speaks only as of the date hereof, in the case of information about Akerna, or the date of such information, in the case of information from persons other than Akerna. Akerna undertakes no duty to update or revise the information contained herein. Forecasts and estimates regarding Akerna's industry and end markets are based on sources believed to be reliable; however, there can be no assurance these forecasts and estimates will prove accurate in whole or in part.
(This information is primarily sourced from Akerna.  Highly Capitalized has neither approved nor disapproved the contents of this news release. Read our Disclaimer here).
Latest News