Rosario Dawson Joins Board of Celebrity Backed Cannbis Drinks Brand Cann
LOS ANGELES–"Male, pale and stale" is how the management in the cannabis industry have been described. Somewhat accurately. In fact there's only one black CEO of a major publicly listed company. That one CEO is Troy Dachter, CEO at The Parent Company.  But now, the actress and activist Rosario Dawson is hoping to add some more color to the industry with her newly-appointed role on the Board of Directors of leading cannabis-infused beverage company Cann, a fast growing cannabis drinks brand.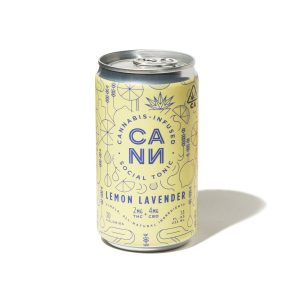 Cann, (pictured) are a Los-Angeles based maker of drinks with THC that's backed by celebrities including Gwyneth Paltrow and Rebel Wilson and a few others.
"Cann has proven to be such a leading voice for diversity and inclusion in the cannabis industry that I knew I had to get involved with the company," Dawson told the publication AfroTech. "Their example is one to follow. As one of the first multi-racial women to serve on the board of a major cannabis brand, my mission is to use this position to push the industry towards much-needed change happening both locally and nationally in the fight for equality and equity of cannabis use for people of color."
Interviewed on Bloomberg, Dawson said she was impressed by CANN's investment in diversity. According to Mr. Anderson, in a recent Linkedin post, he stated that there's not a single straight, cisgender middle-aged white man on their board. She said she plans to get involved in further diversity efforts.
"My joining this board is historic, given less than 3.5% of corporate board seats in general are held by women of color," Dawson said.
The star is dating Senator Cory Booker. The senator is a fierce advocate of cannabis legalization. She added she has "a vested interest in federal change and local change happening." Booker helped to craft the Cannabis Administration and Opportunity Act, the latest proposal to end the federal prohibition of cannabis.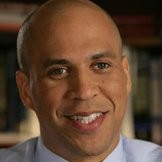 (Senator Cory Booker)
Dawson said access to cannabis is a personal issue for her, noting that it has helped her father deal with pancreatic cancer. She also noticed early in life that when he was younger, her father, who is White, was able to get away with things that Black people weren't.
As a board member, Dawson will have the opportunity to use her roots in activism and status as a board member to push for more criminal justice reform and aid in diversity, equity and inclusion efforts.
"I've always admired Rosario for her activism, which has a clear and authentic pattern," Cann co-founder Luke Anderson shared in a statement. "She listens to marginalized people and uses her platform to tell their stories and advocate for radical policy changes that aim to dismantle the systems that oppress them. We believe that having her voice in decision making forums will help evolve the industry to a place where people of color, and especially women of color, have seats at every table like they should."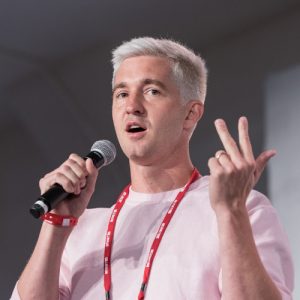 (Luke Anderson, co-Founder of CANN)
Despite the fact that the failed War on Drugs disproportionately hurt black people, the industry does not reflect this, despite the efforts in some states to "level the playing field."
"While the cannabis industry is slowly becoming more diverse and inclusive, there is still a very long way to go," Dawson says. "From this vantage point, I'm hoping to mentor other women of color in particular in an effort to make the industry as a whole into a more diverse environment from board members, founders and C-suite executives, to budtenders and the full supply chain involved in the industry. To make the industry more inclusive for all consumers, brands need to have diverse voices from the top down and bottom up in order to make the necessary progressive changes."
Other black celebrities are coming into the cannabis industry. Jay-Z is considered a rising leader providing opportunities for Black and people of color to take on leadership roles in cannabis, he's also directly investing in their brands to offer these budding entrepreneurs (pun intended) the funding and support they don't often get.
Highly Capitalized Copyright 2021 © All Rights Reserved.

Photographer: Vittorio Zunino Celotto/Getty Images

Main photo.
Latest News