Nextleaf Awarded U.S. Patent for Method to Increase CBD Concentration in Hemp Biomass
VANCOUVER, B.C.–Nextleaf Solutions Ltd. (CSE: OILS) (OTCQB: OILFF), a cannabis extractor, announced that the United States Patent and Trademark Office has granted the Company a patent to a method for refining raw cannabis plant material, adding to Nextleaf's already expanding U.S. patent portfolio.
Nextleaf's latest U.S. patent covers a method for separating cannabinoid-rich trichomes from lower potency cannabis biomass, including most approved industrial hemp cultivars, which Nextleaf uses to increase the concentration of CBD in hemp biomass. The Company's patented technology significantly increases extraction efficiency and improves the economics of processing hemp into high-purity CBD extracts.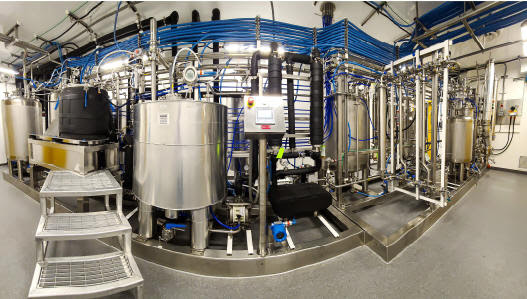 The Company owns 14 U.S. patents and has been issued over 70 patents globally for the extraction, purification, formulation, and delivery of cannabinoids.
The first half of 2021 has been defined by M&A and consolidation in the cannabis industry. Canada's federally legal and regulated cannabis framework has continued to attract significant investment from global tobacco and beverage alcohol companies. On March 11, 2021 British American Tobacco acquired a 19.9% stake in an Atlantic Canada-based cannabis producer Organigram. As part of the investment, British American Tobacco and Organigram agreed to establish a Centre of Excellence to collaborate on intellectual property and product development. This week, the Boston Beer Company, maker of Samuel Adams beer announced it is establishing a subsidiary in Canada to serve as a dedicated research and innovation hub for non-alcoholic cannabis beverages.
"Global tobacco and alcohol giants have been investing in Canadian marijuana producers to understand regulated cannabis and generate IP to deploy into U.S. markets upon federal legalization," said Nextleaf Solutions Chief Executive Officer Paul Pedersen. "As one of the largest cannabis patent holders globally, Nextleaf Solutions is excited to see big tobacco and alcohol validate our intellectual property focused strategy. We have been building a moat around our technology, protecting the most efficient methods for producing standardized cannabinoids within a regulated market," said Pedersen. "With this latest issued U.S. patent, Nextleaf has protected competitively-advantaged technology vital to the low-cost production of high-purity CBD extracts."
(This information is primarily sourced from Nextleaf.  Highly Capitalized has neither approved nor disapproved the contents of this news release. Read our Disclaimer here).
Latest News