Has Mike Tyson's Cannabis Gummy Brand Been Knocked Out in Canada?
TORONTO–Mike Tyson's cannabis edibles brand Mike Bites, will reportedly not be sold in Quebec or Alberta by Canadian Cannabis LP, Hexo. According to reporting by the journalist Matt Lamers, in MJBiz Daily, two Canadian regional governments have apparently cited federal regulations prohibiting celebrities from promoting cannabis in deciding whether to permit Hexo Corp. to provide Tyson 2.0 cannabis products for sale in their regions.
It was only last month that Hexo announced a deal to produce and market Tyson 2.0 products in Canada in a blaze of publicity.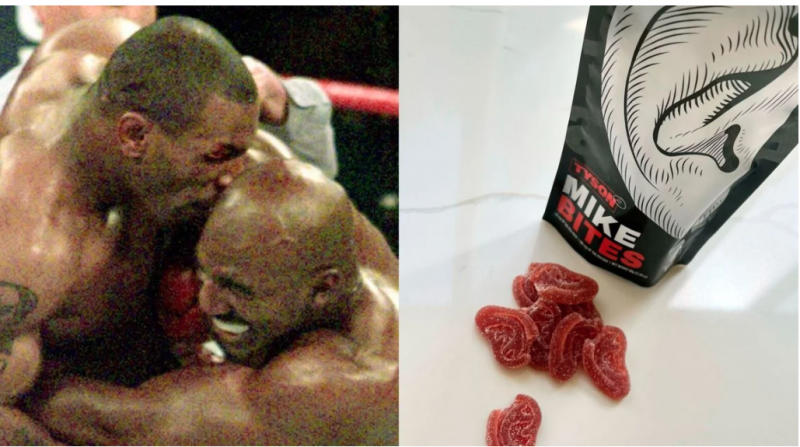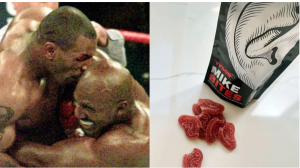 The Tyson 2.0 product line is called "Mike Bites," an edible cannabis product designed to resemble Evander Holyfield's ear, part of which Tyson bit off during a ferocious 1997 boxing match.
According to Lamer's reporting, wholesalers from both Albert and Quebec told the news site they have no intention of allowing Tyson 2.0 products because Canadian law forbids cannabis advertising using human testimonials or likenesses.
Canadian law bars cannabis promotions through endorsements or depictions of people – a fact that Alberta's government-run wholesaler used to block the brand.
Mike Tyson has seen a slow but steady rehabilitation in the eyes of most people. He's becomes older and more mellow with age. Cannabis and Psychedelics have helped him in his new life of wellness. Nowadays he focuses on steadily building his businesses like Tyson 2.0.
But Tyson's days as an aggressive law breaker still linger. The reasoning for the rejection of the brand was also because Quebec's monopoly wholesaler and retailer told MJBizDaily that the organization simply didn't "want to be associated with this image."
Latest News