Emerald Health Plans To Sell Closed Vancouver Cannabis Cultivation Facility
VANCOUVER, B.C. – Emerald Health Therapeutics, Inc. (CSE: EMH) (OTCQX: EMHTF) has retained BC Farm & Ranch Realty Corp., a real estate agent dedicated 100% to agricultural properties, to assist in the sale of its licensed greenhouse cannabis production facility in Greater Vancouver, British Columbia.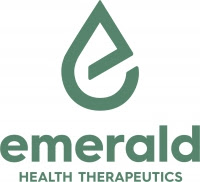 As previously announced, Emerald ceased operations at this facility on March 31, 2021, and continues to operate its defined-scale production facility for premium cannabis in St. Eustache, Quebec, and its two separate new product development and processing facilities in British Columbia.
Latest News