How Are Cannabis Businesses Getting Funded in New York State? Part 1 — Overview
NEW YORK– The cannabis industry is evolving all over the world. Our deep dive into the North American cannabis market begins with an examination of New York State, which is now counted among the members of a rapidly spreading "green zone" of states — a patchwork hodgepodge that is nevertheless starting to look more homogenous than fragmented.  All the more relevant now that New York is in the news with the resignation of pro-pot Governor Cuomo for sexual harassment allegations. This latest news is only the latest twist in the long saga of cannabis legalization in New York.
Is cannabis legal in New York State? How legal is it? Is it expensive, and are consumers moving away from the illicit market? Perhaps most importantly, is it wise to invest in the New York cannabis market now — or should you wait until things have stabilized more fully? 
We'll answer all this and more as we continue. Let's dive deep into the state of New York cannabis — where it stands, where it will be, and the names of the most important players.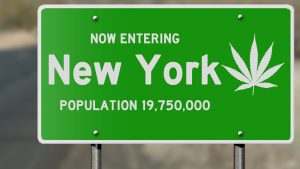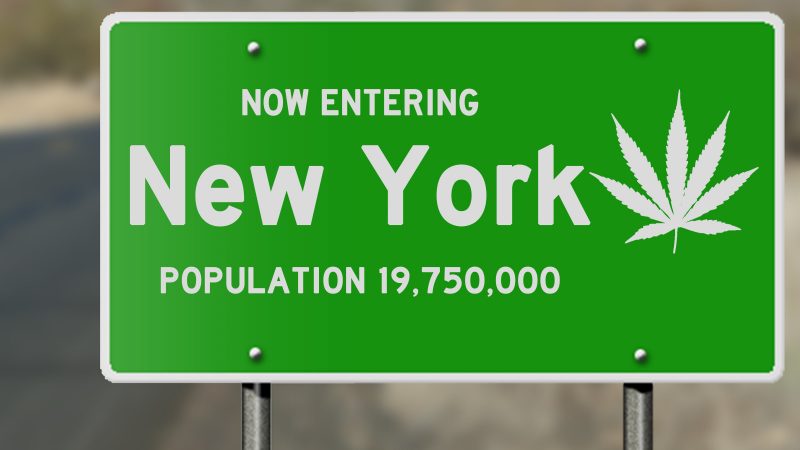 Is cannabis legal in New York State?
Yes, recreational cannabis is legal in New York State. On March 31, 2021, Governor Andrew Cuomo signed New York's Marihuana Regulation and Taxation Act (MRTA) into law. It is now legal for adults over 21 to use and possess reasonable quantities of cannabis in New York State, and local governments are teeming to take advantage of the increased tax revenue cannabis production, processing, and distribution will deliver.
As its dated name suggests, New York's new "marihuana" act has been through more than its fair share of metamorphoses on its way to (and from) the governor's desk over the years. In its new form, MRTA finally gives New Yorkers the freedom to openly consume cannabis as they already have clandestinely for years, servicing a black market that uplifted the dregs of society while hurting law-abiding people.
The New York black weed market is still there. Cannabis won't be legally sold in New York until 2022 at the earliest, giving dealers one last chance to score before the game is up. Once Pandora's out of her box, however, 8 million pent-up New Yorkers will suddenly be able to LARP their dreams of slinging dro on the corners like A$AP Rocky or puffing up in penthouses like Jay-Z.
Overview of the New York State cannabis market
New York is the 15th American state to legalize recreational cannabis

Governor Cuomo signed the MRTA bill in March 2021

Recreational cannabis will be sold in New York starting 2022 or 2023

Projected to reach $4.2 billion

3oz flower possession limit (higher than many states)

24g concentrate possession limit (higher than many states)

Five pounds of "properly secured" cannabis flower can be stored at home

Home growing remains illegal

Cannabis consumption is allowed wherever tobacco smoking is allowed

Except in schools, workplaces, and vehicles

Governed by the newly created New York Cannabis Control Board

Certain universities may still ban cannabis

Focus on serving communities most affected by the War on Drugs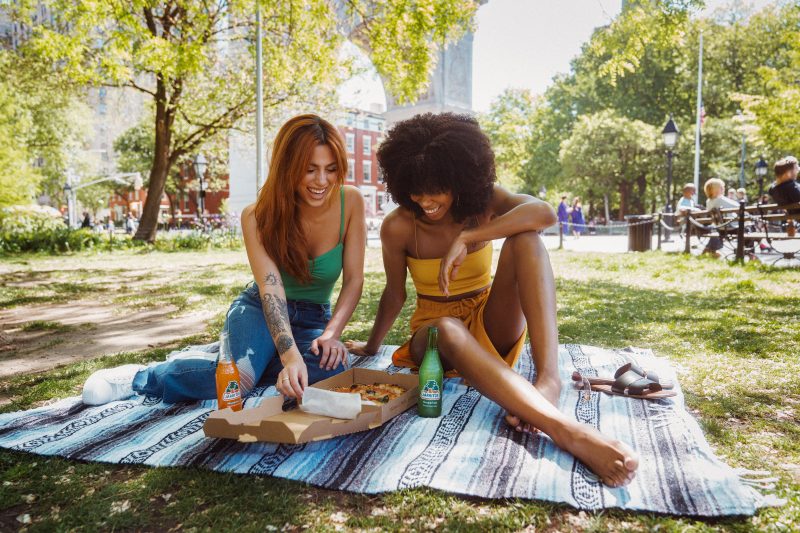 (Consumers are keen on cannabis)
New York state's cannabis industry is shaping up to be something spectacular if greed and stupidity don't get in the way as they have in many other states. Coming in somewhat late in the game, New York has had a chance to learn from the mistakes of others — we can hope, at least.
Certain pipe dreams like legalized home grows will have to remain in the secret stash for now. Concentrate limits of 24g and flower limits of 3oz, however, are promising, as are efforts to decriminalize possession of much vaster quantities under certain circumstances.
New York is notorious as one of the most brutal states when it comes to taxation, however, likely leading to a two-tiered cannabis economy of upper-class consumers utilizing licit channels and lower-income individuals remaining delegated to the illicit market.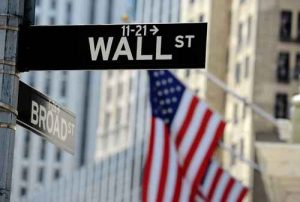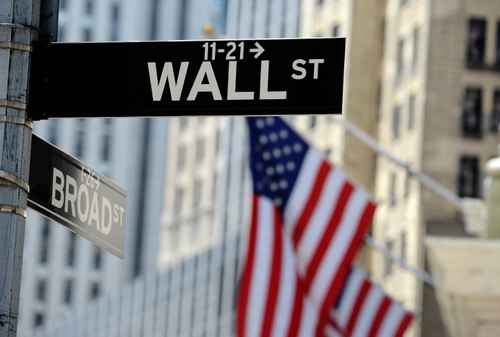 (New York is a home of global finance)
One of the brightest silver linings on the oncoming cloud of mass taxation, however, is the New York legislature's proud and transparent pledge to ensure the state's new cannabis economy properly rewards community groups that have been disproportionately targeted by repressive drug policies.
Of particular note is language in the bill automatically expunging the records of New York residents arrested for cannabis-related charges. Controversially, New York has reserved 50% of production applications for "social equity applicants," individuals the state unilaterally determines more deserving of a shot in the new cannabis economy based on their racial or ethnic backgrounds.
Means aside, the ends are undeniably noble. The country breathes a sigh of fresh air as Black and Latino New Yorkers wrongfully profiled for their race are delivered justice.
Top players in New York State cannabis
New York has indicated that it intends to give preferential treatment to applicants already participating in the state's existing medical cannabis industry. Here are the top 5 players already operating in-state or with plans to begin operations shortly:
Founded in Maine in 2011, Acreage Holdings has blossomed into one of New York's largest public medical cannabis operators. A subsidiary of Canopy Growth, Acreage Holdings is one of Canada's best-funded solutions to the recalcitrant American cannabis market.
Columbia Care is a heavyweight practically everywhere cannabis is legalized on the Eastern Seaboard and everywhere else east of the Rockies. As one of the most-watched cannabis tickers, Columbia Care has successfully cleared more than a million transactions and operates 14 cultivation operations.
Cresco is starting to look a lot like "The Man" in the world of cannabis, and this mega multi-state operator has its sights clearly set on the New York recreational market. As one of the operators already licensed to sell medical cannabis in NY, Cresco has apparently already secured its seat at the table.
Etain is a family-owned New York operator that's going toe-to-toe with multi-state rivals. Limited to the New York market, Etain nonetheless has accrued sufficient capital to compete effectively against Columbia and Cresco, its two most notable rivals. It will be interesting to see how a private, single-state company fares against the emerging axis of multi-state operators and conventional CPG giants.
Ayr might initially seem an odd pick as a potential top player in New York's future recreational cannabis industry. Planning to start business in neighboring New Jersey later this year, however, Ayr Wellness will likely use this platform as a springboard into the much larger New York market. Existing operators like Columbia and Cresco might clean up in the short term, but remember Ayr in 2024 and 2025.
How is the New York State cannabis industry funded?
Right now, the New York recreational cannabis market hasn't even reached the funding stage. Confined to 10 operators, the state's medical cannabis market is mainly controlled by multi-state companies and a handful of smaller or family-run operations.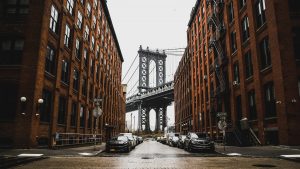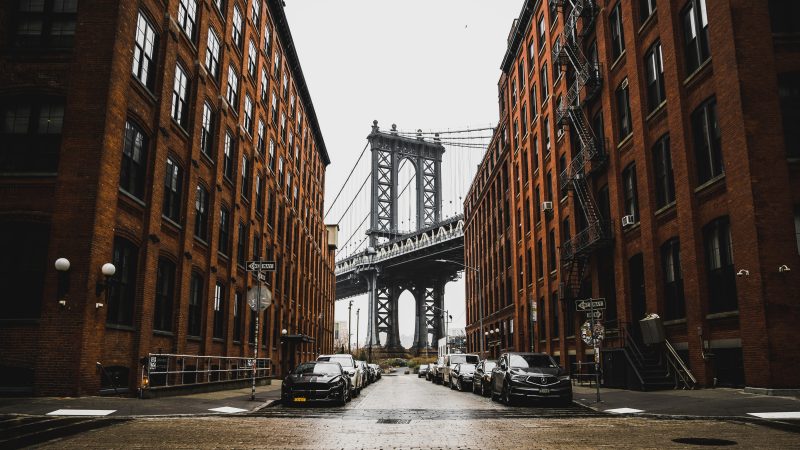 (Brooklyn Street Scene)
We can speculate, though, about where New York cannabis funding might come from in the future, and we can certainly identify the tendrils of cannabis capital control that have already started exerting their way through one of the New World's most aged epicenters of old money.
Where does the money come from?
As usual, we see something that we certainly would never call money laundering occurring as American investors pour money into Canadian cannabis companies that then buy American operators in recreational and medical states. The reality is that American cannabis investment comes from all over the world — not just North America, meaning there are many more stakes at play than just those of the American cannabis consumer.
Who controls capital in New York cannabis?
New York is a succulent dish every major cannabis operator can't wait to feast upon. Lucky dogs like Cresco and Acreage have already had at it, and additional multi-state operators are tugging at their leashes with increasingly violent intensity.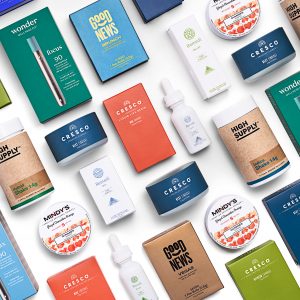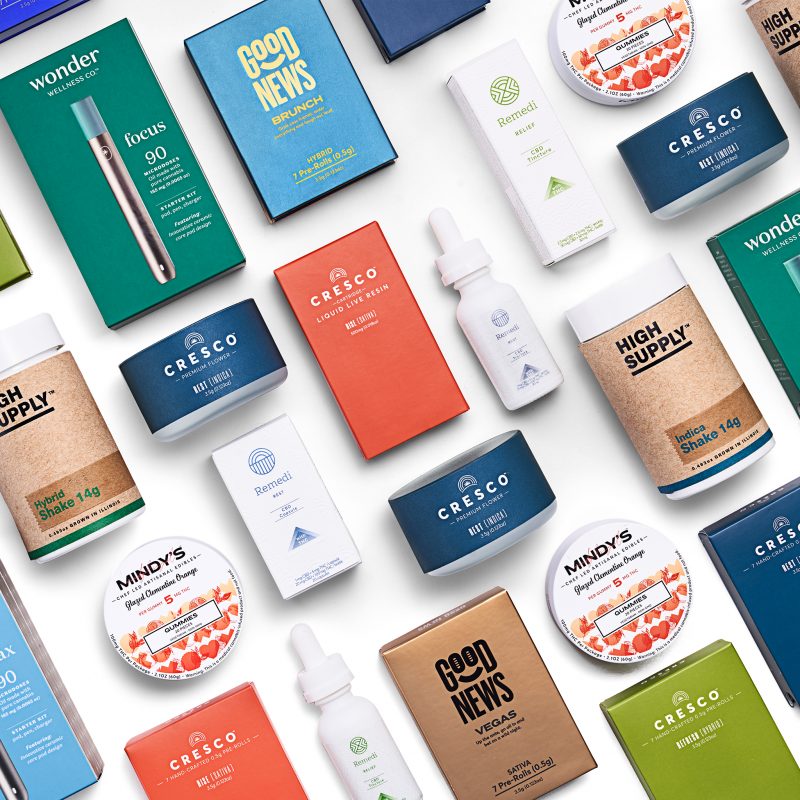 (Assortment of cannabis products)
It's likely that the New York cannabis industry will solidify into one of the most tightly consolidated recreational markets in the country. Upon the advent of a federal reworking of cannabinoid regulations, New York will be the epicenter of cannabis trading just as it is the home of the legendary, near-mythical NYSE.
Who will control New York cannabis capital? The same people who control all the rest of the money in New York — if not for built-in equity provisions, the state's cannabis market would be a runaway train for the upper class.
What is New York State cannabis capital spent on?
Right now, main capital expenditures include medical cannabis operating expenditures, preparatory expansion efforts by existing medical operators, and efforts to acquire licensing and deliver adequate compliance. Material build-outs and human resource acquisition is minimal at present as players assess the evolving state of an extremely nascent market.
Projected growth of the New York State cannabis industry
The best projections indicate that New York will be a multi-billion-dollar cannabis economy by 2030. That's hardly any time at all to wait for those who have patiently watched the American cannabis industry evolve into its present state.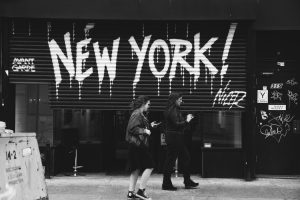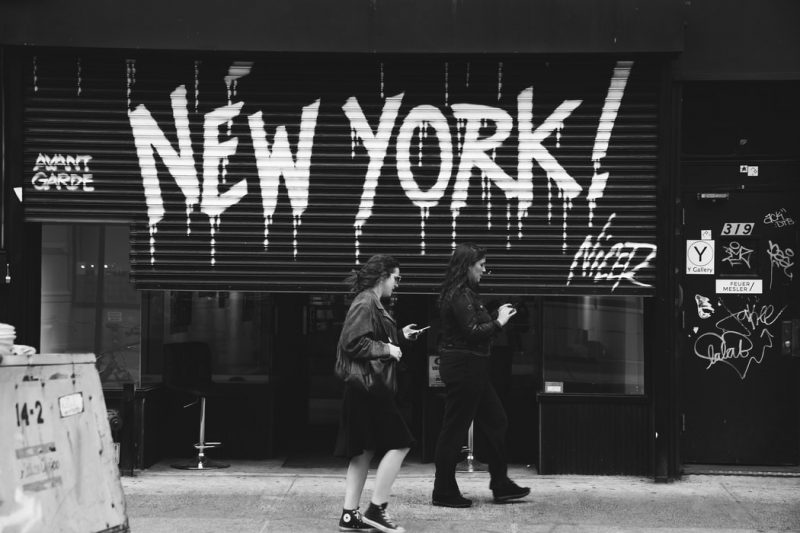 (New York streetscape)
In reality, though, it is far too early to make any projections of any kind about how much money the New York recreational cannabis industry will deliver. Federal cannabis reimagining could easily intervene — there's a lot of time between now and 2023, and the cannabis industry moves fast.
Highly Capitalized and Samuel Popejoy, Copyright © 2021 All Rights Reserved. All images are from Unsplash. Part 2 of Funding in New York is out next week.
Latest News