Las Vegas Approves Cannabis Lounge Regulations
LAS VEGAS- In a historic move, the Las Vegas City Council voted 4 to 1 in favor of authorizing cannabis consumption lounges within the city limits today. While San Francisco is the first city in the US to allow cannabis consumption venues, Las Vegas is the first municipality in Nevada to do so, putting it at the forefront of the consumption lounge movement.
This decision comes as a result of the unique nature of Las Vegas, which relies heavily on out-of-town visitors to sustain its economy. The fledgling cannabis industry has benefited from this tourism, but visitors have been unable to legally consume the product. The new proposal sets a new business license category for "social consumption" lounges and establishes regulations for such businesses.
Under the new law, only current dispensary licensees will be able to apply for the $5,000 special use permit during the first year. The lounges will also need to be provided on the same property as the dispensaries, but with some separation between them. Additionally, the law requires air handling equipment to contain the smoke and prohibits the serving or consumption of alcoholic beverages on the property. Lounges may not be located within 1000 feet of casinos or schools. The law will take effect four months from the date of passage, and some dispensaries expect to have operational lounges ready at that time.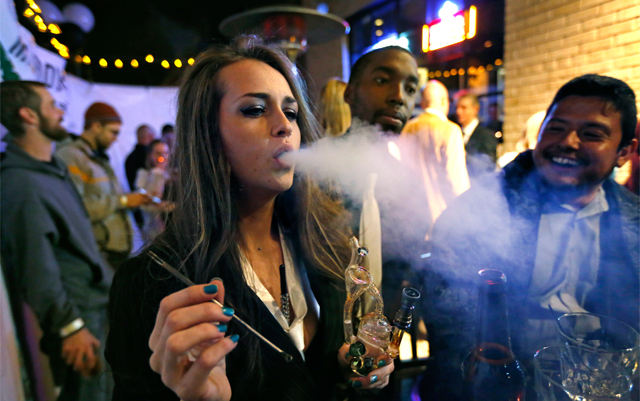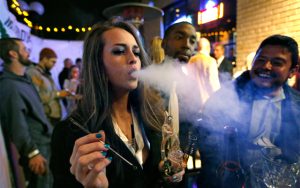 Cannabis smokers have a place to go in Las Vegas
This decision is a significant step forward for the legal cannabis industry in Nevada, which has seen steady growth since its legalization in 2016. Initially, the law only allowed adults over 21 to possess up to an ounce of cannabis for personal use, but there was no legal way to buy it until the state adopted regulations for cannabis production, distribution, and sale. Recreational cannabis sales began in 2017, but at that time, no provision of the law allowed for any type of public consumption of the product.
The lack of a legal way to consume the product has frustrated tourists who come to Las Vegas to purchase it, as they are unable to transport it across state lines and have no place to consume it in Nevada, unless in a private home. The federal government still classifies cannabis as a Schedule 1 prohibited substance on the DEA schedule. As a result, casino companies do not allow consumption of the product on their premises as it places them at odds with federal regulators. It is still considered illegal to consume cannabis products in casinos or hotels, and violators may face ejection from the property and/or arrest.  The new law represents a significant step forward for the industry in Nevada by providing a safe and legal space for tourists and residents to consume cannabis products.
Latest News