Dutchie Founders Ross & Zach Lipson Leave Dutchie
BEND, Oregon–According to a press release, Ross and Zach Lipson, who co-founded the privately held Oregon company, have resigned from their positions of leadership, and the board of directors has selected a new chief executive officer, chief financial officer, general counsel, and vice president of engineering.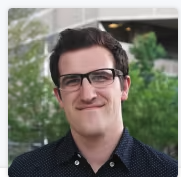 Tim Barash: New CEO of Dutchie
Tim Barash, the new CEO, had previously held the positions of chief financial officer and chief business officer at Toast, a Boston-based software firm that trades on the New York Stock Exchange, from 2014 to 2021. Tim Barash also held the position of executive chairman of Dutchie from 2020. Dutchie has seen its valuation crash from $3.7BN to $1.7BN currently.
Editor: This is a developing story, check back for more updates as the story develops.
Latest News