A LIFE IN A DAY: Mika Unterman: Founder & President
MIKA UNTERMAN – is a global citizen, having lived, worked, and been educated in Israel, the United States, and Canada. This global citizenship has helped shape her perspective and knowledge of the cannabis industry. Before joining and launching Apical, she excelled as a community manager and cannabis educator, normalizing the widespread use of cannabis recreationally and medically.
She has been responsible for product innovation and business intelligence for cannabis producers, launching over 60 SKUs . In 2019, she founded Apical, a company born from passion, advocacy, and business values. Apical is an ethical cannabis collective, focused on advancing a more inclusive, sustainable, and socially responsible cannabis industry.
Here, in A LIFE IN A DAY, Mika shares with Veronica Castillo what life's like for Mika outside her busy working week?
What's your morning routine, and what do you think about in the mornings?
My morning routine varies – but always starts the same way: an evaluation of myself, my energy levels, and my ability to emotionally regulate. I usually wake up with the sun, which means in winter I tend to sleep in longer. 
As I first gain consciousness, my first thoughts relate to how my body feels. As my mind continues to awaken, I evaluate how my mind feels and make a determination of how much capacity I have. When I think of my own capacity, I ask and evaluate my ability to clearly recognize my emotions, and separate them from my behavior. Beyond the capacity to emotionally regulate, which I consider my priority, I evaluate how much energy I have remaining to devote to various tasks for the day. 
Depending on how my body feels and how equipped I am emotionally and energetically for the day, I will either start the day with a brief yoga practice (high energy), reading a book for pleasure (low energy). This is usually accompanied by a cup of coffee, and I try very hard not to take any calls before 11 AM. This helps me make sure I feel prepared for the day, and that I'm not rushing into conversations with others before I am ready to do so. 
What part of the world do you wake up in the morning, and what is it like where you live?
I wake up in Toronto, Ontario, in an area known as Midtown. Most of the buildings near me are low rise, which means we get plenty of sunlight. We live on a main street near a large dog park, so we can hear the rumble of cars, and dogs communicating as everyone goes about their day.  
Although the winters can be cold (-20 C), and very snowy (2 feet in one day), I always take my dog, Socks, out twice a day to our local park, which is in a heavily wooded ravine. I take care to spend this time out in nature and examine my surroundings: the fractal geometry of nature has been demonstrated to be soothing to the human mind. 
What's the first thing you do each day, and what do you eat and drink in the morning?
Depending on the day, either yoga, or some easy reading. I drink black coffee and usually fast until about noon or 1PM. Before that, I take my first walk with my dog is about 4km and takes about an hour. When I arrive back home, I usually have a peanut butter banana smoothie, or my favorite meal, avocado on toast.
What publications do you recommend to read in cannabis? 
I'm subscribed to Business of Cannabis, as well as the Daily Extract by Research Cannabis Corporation. I read MJ Biz Daily and have a Google alert for news with the keywords Cannabis, ESG, Human Capital, Social Responsibility, and Governance.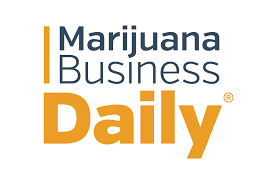 How do you work and plan your day, what's your job? 
I've launched a business focused on helping cannabis and psychedelics companies understand how impact metrics (or the evaluation of non-financial capital, i.e. human, social, and environmental capital) can contribute to business growth. I lead an incubator that supports companies in ESG pilots in order to demonstrate ROI, and prepare for larger scale products, as well as lead companies in becoming impact investment ready. 
Through various partnerships, Apical can further enable cannabis and psychedelics companies to go beyond measurement and into management, with a reusable case pack (collaboration with Friendlier), consumer packaging disclosure at the retail level (collaboration with Regenerative Waste Labs and Cannachange), and others that are currently in development. 
As an Entrepreneur, I'm still finding the balance between how much time I take for "Deep Work," versus conversations and calls to facilitate collaboration and business development. From 9:30-11, I usually check and post on LinkedIn, read to help me prepare for my day, respond to emails, and draft proposals. I will spend about 4-6 hours on the phone creating relationships with partnership organizations or business development.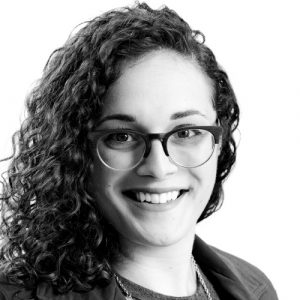 The author, Mika Unterman
I break this up with my two daily dog walks. In the evening, I catch up on emails, put my decks together, and decide what to prioritize the next morning. I have found myself working until 10 or 11PM out of sheer excitement, but that is not sustainable to me over time. 
Do you exercise or meditate, and what do you think about when exercising, meditating?
Yes! In those moments, I think of nothing but my own physical presence: either how each muscle is being used, stretched, or engaged, or my own breath as it passes through my nose and into my stomach. Thoughts that arise are acknowledged and set aside in the pursuit of being in my own body. I spend most of my time in my head with thoughts buzzing around, and meditation and yoga provide critical moments to acknowledge and care for that flesh and blood part of myself. 
What do you wear these days? 
Leggings, a hoodie, and heavy boot socks! If I have an important call, I may wear a nicer sweater. If I'm at a conference or events, I dress to impress. 
What's for lunch and describe the rest of your day like up to dinner time? 
Breakfast usually is lunch with how late I eat, so in between breakfast and dinner I'll have a fruit or vegetable snack. My favorite thing to do is eat a tomato like an apple with a bit of salt. Depending on the day, I'll be on calls or working on various proposals or projects. Around 5:30, I'll chat with my spouse about what we want to do for dinner. We are usually speedy in the kitchen when we work together, and have dinner on the table (or the couch rather) at 6:15. 
What are some thoughts you might have about your cannabis job–compared to previous jobs?
Some days, it's a love/hate relationship. For any ESG professional, it's an uphill battle to ensure operations are ethical and respond to social and environmental needs. In cannabis, it's doubly so – the type of capital used to fuel initial stages of growth only values financial returns, which makes it hard for companies to internalize the long, slow burn that is incorporating stakeholder needs into the business and seeing financial returns based on those decisions. 
In addition to shareholder pressure, the stringent regulatory framework, and newness of the industry at large have stressed operators so much they don't believe or don't have time to examine how social responsibility and sustainability can contribute to their own business, and our needs as a society. There is potential there – it's just not being acted on yet. 
I believe the cannabis industry also owes quite a bit to society to repair socio-economic damage caused by the disproportionate enforcement of the War on Drugs on the BIPOC community. Many of the lessons that we see from other discretionary goods such as fashion and beauty provide excellent frameworks to adopt sustainability and social responsibility. 
I am using those lessons to create programs that I think will work for cannabis, and propel the industry to become more planet positive and socially impactful.  As that business case is built, I have to make sure the naysayers (of which there are many) don't detract from my purpose to create a more sustainable, inclusive, and socially responsible industry. 
What's your evening routine like after work? What's your commute like? 
No commute! Usually dinner in front of the TV as a way to unwind, and then another 1-2 hours to wrap up the day. 
When do you consume–during the day or at night? 
Only during the evenings, and between 2-3 times a week. I love cannabis and believe in its healing and restorative effects (medicinally and recreationally), but have recently come up against the limits of my own tolerance. I used to consume about a gram/day. And now smoke 0.35 grams every few days. 
What's your bedtime routine, and what are your thoughts as you drift off to sleep? 
This is where I want to get better. I usually work myself into exhaustion, and after a quick face wash, collapse in bed. If my thoughts are racing, I'll usually play some old Star Trek episodes (usually DS9 or TNG)…as I drift off to sleep.
Latest News