CBD of Denver Becomes One of the First CBD Companies to Accept Bitcoin and Other Crypto Currencies
DENVER– CBD of Denver, Inc. (OTC: CBDD), a full-line CBD and Hemp oil company and a producer and distributor of Cannabis and CBD products in Switzerland, Europe, and the US, closed its first deals paid in Bitcoin and other popular crypto currencies.
Rockflowr Group has integrated a process allowing them to accept Bitcoin and other popular Crypto Currencies as payment for CBD wholesale business. "We successfully closed our first transactions with Bitcoin this week following the global trend. All transactions work smoothly and at our client's satisfaction," reports CEO Marcel Gamma.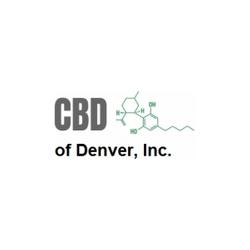 "Because of this new payment method we will be able to further expand our customer base even more and become one of the biggest players in the European Market as several of our new potential clients have been waiting on this," states Pascal Siegenthaler, Managing Director Sales.
(This information is primarily sourced from CBDD.  Highly Capitalized has neither approved nor disapproved the contents of this news release. Read our Disclaimer here)
Image: iStock-AHPhotoswpg
Latest News