Dr. Amanda Reiman Launches 'PERSONAL PLANTS'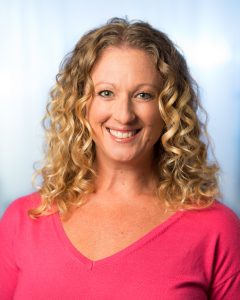 UKIAH, Calif. – Dubbed by Elle.com, internationally recognized cannabis expert Dr. Amanda Reiman announced the launch of her newest project, PERSONAL PLANTS — a unique retail and media site that makes home cultivation accessible to the average person. PERSONAL PLANTS gives consumers the exact tools and support they need to successfully cultivate and process therapeutic plants at home by offering educational material, recipes, products, and kits that can help all adults create tools for their own wellness.
"Plants are having a big moment," Dr. Reiman says. "A recent survey discovered that 7 in 10 millennials ages 25-39 consider themselves to be 'plant parents.' In addition to decorative houseplants, more people want to grow healing plants and use them as remedies and alternatives to pharmaceutical drugs. Yet the home-grow educational and media spaces are mostly geared towards those who have already achieved a basic understanding of plant medicines. PERSONAL PLANTS is for newbies and intermediates alike."
With that in mind, Dr. Reiman has created an online resource that empowers and encourages people to take healing into their own hands. As plant medicines become more available in the U.S., there is a need to make education on growing and using them more accessible. Having taught for a decade at U. C. Berkeley and helped develop cannabis policy at local and state levels, Dr. Reiman is well equipped to make difficult material relatable.
"PERSONAL PLANTS takes a paint-by-numbers approach so that everything we offer is curated for quality and ease of use," she says. "We meet the consumer where they are. Just as the Food Network helped millions make chef-inspired meals or HGTV helped us learn how to update our homes, PERSONAL PLANTS does that for plant medicine."
"There was a time in the not-too-distant past when the idea of cooking a meal from scratch or renovating a room in your house felt out of reach for those with no prior training," she continues. "The Food Network and HGTV demystified these processes through practical content with engaging experts. As more people gain access to therapeutic plants, and as more people look for alternatives to pharmaceuticals, PERSONAL PLANTS will be there to guide them on the journey from seed to self-reliance."
(This information is primarily sourced from PERSONAL PLANTS.  Highly Capitalized has neither approved nor disapproved the contents of this news release. Read our Disclaimer here).
Latest News